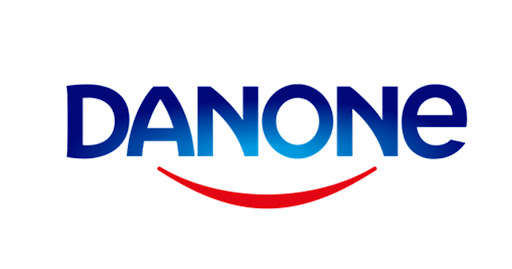 تفاصيل وظائف شركة دانون بمصر
تفاصيل وظائف شركة دانون بمصر
Facilities Supervisor – Obour Plant
About the job
Purpose of the Job
To lead and supervise housekeeping staff to ensure the provision of a high standard of cleaning service for El Obour Plant. In addition to implementing Danone's policies and procedures to ensure personnel and property protection.
Principal Accountabilities
Routine monitoring on cleaning and inspection of site facilities
Manage team of housekeeping professionals
Perform regular/routine checks on facilities maintenance and repairs throughout the site.
Responding appropriately and with initiative to reports of problems/concerns associated with the site facilities, and when appropriate taking action and performing such tasks as are reasonable.
Responsible for managing waste area
Organize, plan and direct facilities repairs, maintenance, and general operations for the plant.
To supervise all cleaning staff, setting daily cleaning schedule's ensuring they carry out their work safely, using correct equipment and cleaning materials.
Performing periodic reports, keep records and evaluate housekeeping employees' performance.
To ensure high level cleaning safely and competently, stripping and sealing of floors, deep cleaning of walls, furniture & fittings, toilets etc.
To ensure all cleaning equipment/materials is kept clean and returned to secure stores on completion of each cleaning task.
To induct cleaners with appropriate training in operations of cleaning machinery and cleaning materials to ensure safe systems of work are adhered to.
To ensure all cleaners are aware of all relevant health and safety requirements including risk assessments, material safety data sheets and/or training required in undertaken for any cleaning task.
To control the cleaning and cafeteria stock/equipment and ordering process through purchase orders.
To investigate all cleaning complaints and ensure prompt resolution of any cleaning problem.
Manage the facilities budget with having a clear plan for improvement and optimization.
About you
To be able to achieve the above and be successful in this role we believe you need to have
Bachelor's degree in any relevant major.
2 to 4 years of experience in the facilities field.
Excellent leadership & Communication skills and stakeholder management
Action oriented, detail oriented
About us
Danone's mission is bringing health through food to as many people as possible and we want to invite people to join the movement for a healthier world. We recognize the power of people have to impact the world through daily choices. Each time we eat and drink, we vote for the world we want to live in. We believe a healthy body needs healthy food. And healthy food needs a healthy planet, and this is what our new signature One Planet One Health embodies.
What we offer?
You get a great business exposure as you will be leading and communicating projects with Danone global standards cross-functionally
An opportunity to communicate and work with our regional teams and exchange knowledge.
A chance to grow within the HR department and across different functions.
We believe everyone has talent, something which comes natural to you. Your uniqueness is something which brings both excellence as well as energizes you.
Don't hesitate to get back to us for any inquiries
Apply From Here
وظائف قد تهمك ،
》وظائف شركة MoneyFellows
》وظائف شركة النساجون الشرقيون
》فرصة عمل للمحاسبين براتب يصل إلى 7500 جنية
》إتصالات الإمارات تطلب ممثلي مبيعات عبر الهاتف براتب ثابت 6000 جنية
》وظائف شركة أورانچ خدمة عملاء براتب 3100 جنية ومتاح التقديم للطلاب والخريجين 2021