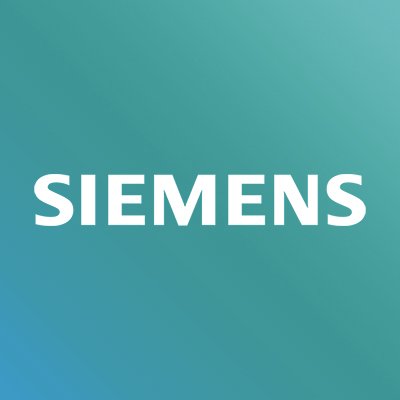 تفاصيل وظائف شركة Siemens بمصر
تفاصيل وظائف شركة Siemens بمصر

Siemens DI SW is a global technology powerhouse. With some of the best-known brands in the world, Siemens has stood for engineering excellence, innovation, quality, and reliability for more than 165 years.
We are looking for a Talent Acquisition Specialist to join our EMEA Talent Acquisition team in Cairo, Egypt.
Main Responsibilities:
Builds trusted relationships with business leaders, hiring managers, and HR BP's to influence and deliver talent acquisition strategies to meet current and future business needs.
Works in a consultative approach and can provide insights on the job market and best practices when it comes to all parts of the recruiting lifecycle.
Prepare internal and external job advertisements in accordance with the organization's Job Descriptions as well as Manpower Plan.
Interview, assess, check references, select candidates and provide feedback to unsuccessful candidates based on the job's pre-established selection criteria and the organization's recruitment policies.
Act as a project/Subject Matter Specialist in support of executing TA projects: Determines methods and procedures on assignments.
Works on complex issues where analysis of situations or data requires an in-depth evaluation of variable factors.
Exercises judgment in selecting methods, techniques and evaluation criteria for obtaining results.
Required skills, knowledge and experience:
Bachelor's degree in Management, Human Resources or any related field.
Has experience in Talent Acquisition (Software Industry experience is a huge plus!).
Experience in using recruitment ATS systems (Avature/Workday).
Wide-ranging experience, uses professional concepts and company objectives to resolve complex issues in creative and effective ways.
Excellent time management and ability to plan ahead, taking account of priorities and the impact on business continuity.
Exposure to relevant sourcing channels including direct sourcing techniques.
Demonstrated networking skills and ability to enable effective partnerships.
Self-Motivated, highly attentive to details and able to work independently.
We're Siemens. A collection of over 377,000 minds building the future, one day at a time in over 200 countries. We're dedicated to equality, and we welcome applications that reflect the diversity of the communities we work in. All employment decisions at Siemens are based on qualifications, merit and business need. Bring your curiosity and creativity and help us shape tomorrow!
We offer a comprehensive reward package which includes a competitive basic salary and a generous holiday allowance.
Siemens is an equal opportunities employer and do not discriminate unlawfully on any grounds. We are committed to providing access, equal opportunity.
Siemens Software. Where today meets tomorrow.
Apply From Here
وظائف قد تهمك ،
》وظائف شركة MoneyFellows
》وظائف شركة النساجون الشرقيون
》فرصة عمل للمحاسبين براتب يصل إلى 7500 جنية
》إتصالات الإمارات تطلب ممثلي مبيعات عبر الهاتف براتب ثابت 6000 جنية
》وظائف شركة أورانچ خدمة عملاء براتب 3100 جنية ومتاح التقديم للطلاب والخريجين 2021