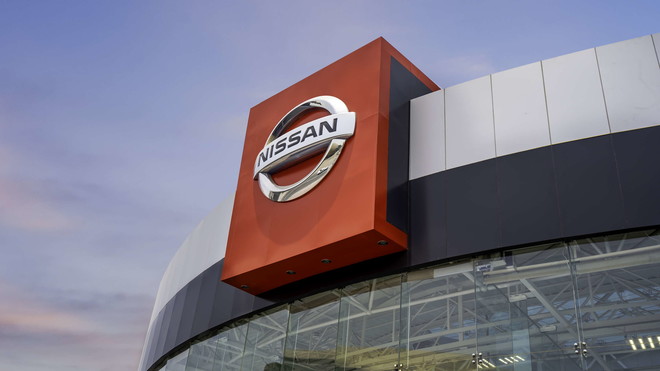 التقدم لوظائف شركة نيسان Nissan Motor بتاريخ 25 فبراير 2021
التقدم لوظائف شركة نيسان Nissan Motor بتاريخ 25 فبراير 2021
Parts Quality Assurance/Engineering (PQA/E) Supervisor
About the job
The PQA/E Supervisor Engineer is responsible for supervising new projects quality activities after sourcing until start of production and during mass production phase to ensure delivering vehicle parts achieving Quality, Cost and Time targets consistently.
Responsibilities:
Supervises implementation of action plans to achieve annual/mid-term targets to ensure department alignment with company objectives by utilizing current resources of PQA/E.
Supervises PQA engineers' day to day job to guarantee smooth PQA operations by heading Daily Team Meeting, Weekly Digest Meeting.
Reviews Plant to Plant Quality Protocols (PPQP) with Alliance International Logistics Network (ILNs) in new projects to manage quality claim and provides final reviews to PQA/E Manager for approval.
Validates Part Submission Warrants provided by suppliers in every new part localization or after changes to guarantee supplier liability to parts quality requirements.
Validates Design/Process Change Requests and Special Acceptance Applications requested by Suppliers to ensure supplier compliance with quality requirements.
Decides the proper quality tool needed to be implemented at suppliers in case of quality concerns and undertakes PQA resources to support supplier successful implementation to the selected tool.
Assigns PQA in-charge of parts quality concerns in market by utilizing Global Countermeasure Action Requests (G-CARs) portal to ensure immediate, temporary and prevention actions taken within standard lead time.
Attends daily Quick Response Time Control (QRTC) meeting, weekly Total Customer Satisfaction (TCS) meeting, and monthly QA meeting to monitor and control PQA performance contribution to plant and market quality improvement.
Issues Supplier Score Card (SSC) to Supplier Quality Development on monthly basis to ensure supplier performance evaluation is shared periodically by using standard SSC raw data sheets.
Administers monitoring and control of both Parts line and AVES DPHU KPIs by daily monitoring to take proper actions needed to enhance QCT results of PQA.
Contributes to maintenance of ISO 9001-2015 in Nissan Motor Egypt (NMEG) by undertaking Internal Audits and provides support to External Auditor(s) in Renewal/Surveillance of certificate.
Qualifications & Skills:
Bachelor of Science in relevant manufacturing / engineering degree
5-7 years' experience in quality assurance field preferable in automotive industry.
Knowledge of Production Control Plan (PCP), Failure Mode Effect Analysis (FMEA), Production Part Approval Process (PPAP), Measurement System Analysis (MSA), Gauge Repeatability/ Reproducibility (Gauge R&R)
Good knowledge standards such as ISO 9001, 14001, IATF-16949
Ability to supervise a variety of cross-functional / Cross-Cultural team members.
Proven Quality Management System Evaluation and Audit skills
Competent in problem solving, team building, planning and decision making.
Excellent communication & presentation skills.
Excellent organizational and follow-up skills.
Excellent user of Microsoft Office tools (Excel, Word, PowerPoint)
وظائف اخري قد تهمك ،
》برواتب تصل لـ 8000 ج تعلن وزارة القوى العاملة والهجرة عن توفير 4219 فرصة عمل
》مطلوب موظفي مبيعات داخل فروع ڤودافون براتب يبدء من 3300جنية
》برواتب تصل ل8000 جنيه وظائف خالية بشركة LG إل جي للالكترونيات
》وظائف بنك الإسكندرية بتاريخ 10 فبراير2021
》وظائف شركة Etisalat Misr بتاريخ 7 فبراير 2021
》وظائف بنك المشرق بتاريخ 10 فبراير 2021