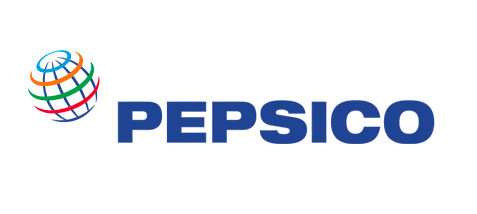 التقدم لوظائف شركة PepsiCo بتاريخ 4 يناير 2021
التقدم لوظائف شركة PepsiCo بتاريخ 4 يناير 2021
Sales Supervisor – Retail – Abou Seer DC Snacks
About the job
Auto req ID: 223939BR
Job Description
Accountabilities:
Drive team's execution by reviewing and measuring territory volumes to achieve the relevant volume results within area.
Ensure all required visit and outlet coverage is maximized as per month plan in an effective and efficient manner.
Mobilize and redirect all necessary resources to achieve targeted activities within given time-frames, as per the month brief.
Act as the conduit of Brand Performance information such as competitor monthly activity requirements, between front line field personnel and State and line manager, in order to ensure that Sales & Distribution (S&D) management team is fully informed at all times.
Implement a unit/territory S&D plan which meets the company objectives by delivering volume targets.
Help Pre-sellers/Customer Reps (PSR/CRs) to manage the market demand to ensure optimal stock available to meet demand and maximize freshness of product.
Manage the distribution of company brands through enhancing accounts relationships within the territory in order to ensure that availability is maximized in line with the needs of the market by outlet type.
Review regularly the trade coverage plan by analyzing the market universe based on continuous refreshed data in order to ensure updated coverage status.
Ensure company assets and other S&D resources are secured and used in the most effective and efficient manner possible.
Develop efficient and effective S&D team through on the job training, off the job training, and staff development by closely coordinating with Unit Sales Manager (USM) so that representation in the trade is superior to competition.
Provide on the job coaching and consistent feedback on team progress towards volume targets to ensure meeting targets on time with efficiency.
Look for new opportunities in the field, ensure updated territory data base and its documentations.
Ensure updated territory data base and its documentations.
Motivate and drive team toward the successful achievement of the team & individual goals through personal development in an effective formal and informal coaching by utilizing skills and resources to maximize performance.
Consistently display the PEPSICO Leadership Capabilities, setting a personal example of excellence for the team, and take appropriate action to encourage direct reports to display similar behaviors.
Ensure efficient and quality execution of in store S&D principles against the "8 Steps" methodology via in-field appraisals and constructive feedback.
Ensure all administrative deadlines are met within required time frames, in line with the company guidelines.
Assist & guide Front Line (FL) in building long-term business relationships with strategic outlets throughout the territory through direct & indirect coaching.
Follow up on the credit management in terms of circulation, reallocation for customers/route.
Qualifications/Requirements
Bachelor's degree in a relevant field.
Minimum of 1-4 years of sales experience in FMCGs is a must, preferably field sales.
Good English language is required.
Private Driving License is a must.
Relocation Eligible: Not Eligible for Relocation
Job Type: Regular
وظائف اخري قد تهمك ،
》خدمة عملاء شركة We براتب 4000 ج
》وظائف شركة أوراسكوم للإنشاءات
》فرصة عمل Hr Screener لشركة بيبسيكو براتب 6000 ج