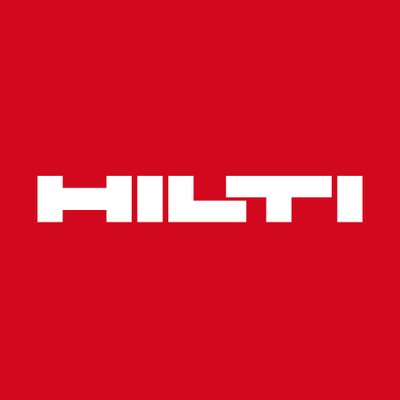 تفاصيل وظائف خدمة عملاء فى Hilti Group
تفاصيل وظائف خدمة عملاء فى Hilti Group
Customer Service Representative for Hilti Group
What's the Role
As a Customer Service Representative you will be working in our Tool Service Center as a part of the customer service team for Hilti Egypt. You will be responsible for offering an exceptional level of customer service and at all times, specifically focusing on queries and customer issues related to Hilti's tool repair service.
Who Is Hilti
If you're new to the industry, you might not have heard of us. We provide leading-edge tools, technologies, software and services for the global construction sector. We have a proud heritage, built over 75 years, and a worldwide reputation for pioneering products and exceptional service.
With 30,000 people in more than 120 countries, which we're looking to expand, we're a great place for you to show us your worth, step up to new challenges and grow your career.
What does the role involve
As a Tool Service Center Representative, you will be responsible for ensuring the fastest possible Repair Quotation Cycle Time (RQCT) through contacting customers via phone or email to obtain an approval for the repair of their tools or potential trade-ins based on the quotations that are provided. In addition, you will be required to process all outbound calls to customers including the communication of warranty voidance cases and following up on customer complaints.
In this role, you will identify opportunities to add customers to the service agreement contracts to drive optimization of the repair process and provide service differentiation to our customers. You will be the central point of contact for customers by interfacing with a wide range on internal stakeholders from different departments such as Sales, Logistics, Finance and Regional Process Experts. This role will require you to use analytical skills to perform root cause analysis and develop proposals & solutions to enhance the customer experience.
93% of our people say they're proud to work for Hilti, thanks to the quality of our products and the way we look after our people.
What do we offer
Show us what you're made of and we'll offer you opportunities to move around the business – and gain experience in different job functions. It's a great way to find the right match for your ambitions and achieve the exciting career you're after.
What you need is:
Bachelor's degree in engineering
Strong computer literacy
Strong communications skills with proficiency in English – written and verbal
High commitment to customer satisfaction
Self-motivated, highly energetic, outgoing character
Willingness and ambition to develop and explore different areas of the business
Apply from here
لأحدث الوظائف وايام التوظيف المفتوحة تابع قناة شغل علي تليجرام من هنا
وظائف قد تهمك ،
》وظائف فى شركة Eva Pharma
》وظائف Moderator فى شركة Nagwa
》وظائف فى بنك CIB لحديثى التخرج والخبرات
》وظائف فى المدارس الدولية للتكنولوجيا التطبيقية
》وظائف إستقبال فى الشركة الوطنية للغاز NatGas