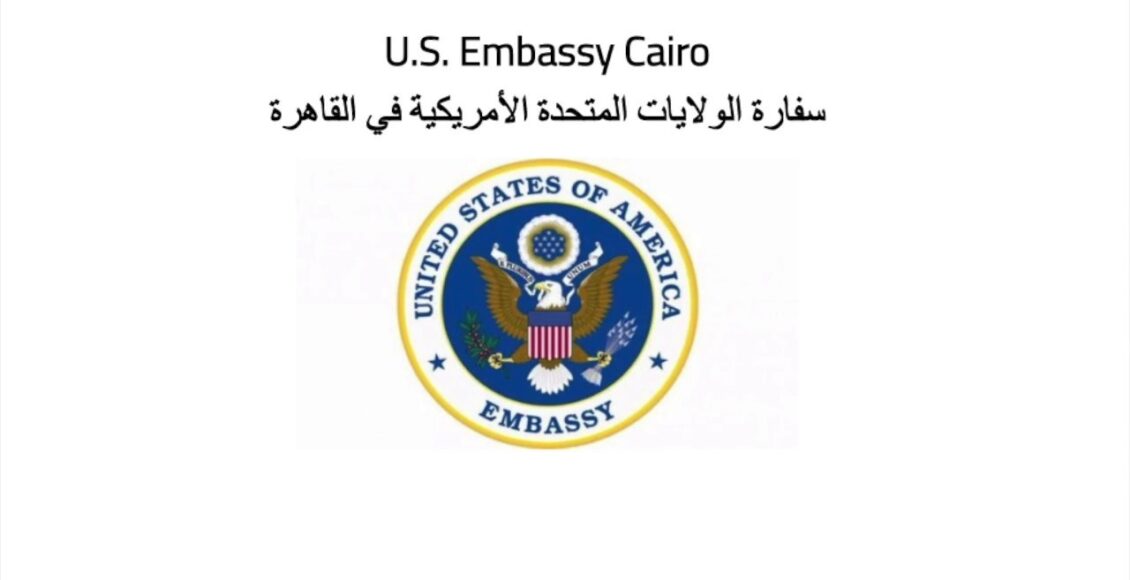 تفاصيل وظائف محاسبين بالسفارة الامريكية بمصر براتب 14,939 ج
تفاصيل وظائف محاسبين بالسفارة الامريكية بمصر براتب 14,939 ج
Announcement Number:
CAIRO-2021-075
Hiring Agency:
Embassy Cairo
Position Title:
Financial Assistant
Open Period:
01/19/2022 – 02/02/2022
Format MM/DD/YYYY
Vacancy Time Zone:
GMT+2
Series/Grade:
LE – 5005 7
Salary:
EGP £179,271
Work Schedule:
Full-time – 40 hours per week
Promotion Potential:
LE-7
Duty Location(s):
1 Vacancy in
Cairo, EG
Overview
Hiring Path:
Open to the public
Who May Apply/Clarification From the Agency:
For USEFM – FS is FP5.
Actual FS salary determined by Washington D.C.
All Interested Applicants / All Sources.
Security Clearance Required:
Public Trust – Background Investigation
Appointment Type
Permanent
Appointment Type Details:
Indefinite Personal Services Agreement (PSA). Subject to successful completion of probationary period (three months).
Marketing Statement:
We encourage you to read and understand the Eight (8) Qualities of Overseas Employees before you apply.
Summary:
The U.S. Mission in Cairo/Egypt is seeking eligible and qualified applicants for the position of Financial Assistant – LOC. The work schedule for this position is: Full Time – 40 hours per week.
Start date: Candidate must be able to begin working within a reasonable period of time of receipt of agency authorization and/or clearances/certifications or their candidacy may end.
Supervisory Position:
No
Relocation Expenses Reimbursed:
No
Travel Required:
Not Required
Back to top
Duties
Incumbent processes for payment all types of invoices and billings for vendors and other administrative expenses for LOC.
Incumbent verifies correctness of data of both monographs and serials invoices, ensures complete accuracy by matching data with the original order, with the monographs and serials invoice tracing files, communicates with the Monograph Acquisitions and Serials Section to confirm number of pieces received, number of pieces rejected, participants (add or drop), subscription records, frequency of publication, LOC order number, etc.
Incumbent creates invoices and vouchers using OFORS. Acts as liaison with FMC to ensure the prompt and smooth processing of payment vouchers. On receipt of processed vouchers from FMC, checks account of checks to see if the exchange rate is correct, and in case of discrepancies, communicates with FMC to issue a journal voucher.
Incumbent completes the computerized voucher file by adding check data or by adding check date and a voucher number into the system. Ensures that vendor checks are sent to the right address. May have communication with vendors and suppliers to verify financial details.
Incumbent prepares and processes vouchers for all administrative expenses for the office, non-book acquisitions such as office supplies, furniture, computer supplies, etc. and petty cash expenses.
Incumbent assists in maintaining accounting records and files for about 45 LOC participant libraries for whom LOC-Cairo purchases publications, along records and files for 22 vendors and bibliographic representatives from whom LOC-Cairo purchases library materials.
Incumbent records a variety of information including disbursements and unliquidated obligations, binding costs, number of pieces sent and on order, price currency and participant payments.
Incumbent maintains a breakup of basic salary, provident fund and other benefits into each employee on the monthly basis required for Status of Fund Reports. Determines the appropriate accounts and code the documents in accordance with the chart of accounts and accounting code structure documented in the LOC Fiscal Services Directives.
Incumbent reviews, reconciles and balances all accounts and then prepares monthly reports required for transmittal to LOC-Washington.
Incumbent helps to assure the availability of funds throughout the fiscal year for LOC participants by preparing a quarterly report giving participant status of his actual expenditures.
Incumbent follows-up on Inbound Shipments to the office, ensuring that proper and legible airway bills and other related paperwork are received by TSC staff in the Embassy for timely clearance and delivery to LOC offices.
Incumbent creates IBC or derived CopyCat descriptive bibliographic records for materials in all formats other than serials/newspapers, including monographs (books), video materials (video cassettes and DVDs), audio recordings (CDs), cartographic materials (maps), acquired by Cairo Office after having searched all pertinent bibliographic utilities and processes orders for the Library of Congress and MECAP participants in the OFORS "Overseas Field Office Replacement System.
Qualifications and Evaluations
Requirements:
EXPERIENCE: Three years of experience, two in voucher examining or account maintenance. One year in library acquisitions.
JOB KNOWLEDGE: The incumbent must have good knowledge of standardized bookkeeping and accounting procedures, processes and terminology. Knowledge of the purpose and use of accounting documents to maintain and reconcile accounting records in the accounting system. Good knowledge of LOC accounting procedures and regulations. Working knowledge of computer equipment and programs. Some knowledge of the operations of the LOC acquisitions and cataloging programs is desirable.
Education Requirements:
College study is required.
Evaluations:
LANGUAGE: Level 3 (Good working knowledge) in Speaking/Reading/Writing of English is required (This will be tested).
Level 4 (Fluent) in Speaking/Reading/Writing of classical Arabic is required.
SKILLS AND ABILITIES: Level I typing skill is required. Ability to analyze various transactions and detect errors and avoid over obligations. Ability to organize and present in clear and accurate form accounting data. Ability to read and write Arabic in Roman letters according to American Library Association System as applied by LOC/Cairo. Ability to use IBM or any similar PC's and various software.
EQUAL EMPLOYMENT OPPORTUNITY (EEO): The U.S. Mission provides equal opportunity and fair and equitable treatment in employment to all people without regard to race, color, religion, sex, national origin, age, disability, political affiliation, marital status, or sexual orientation.
Qualifications:
All applicants under consideration will be required to pass medical and security certifications.
Benefits and Other Info
Benefits:
Agency Benefits:
Locally Employed Staff, including Members of Household (MOHs), and Third-Country Nationals (TCNs), working at the U.S. Mission in Cairo, Egypt may receive a compensation package that may include health, separation, and other benefits.
For EFMs, benefits should be discussed with the Human Resources Office.
The pay plan is assigned at the time of the conditional offer letter by the HR Office.
Other Information:
HIRING PREFERENCE SELECTION PROCESS: Applicants in the following hiring preference categories are extended a hiring preference in the order listed below. Therefore, it is essential that these applicants accurately describe their status on the application. Failure to do so may result in a determination that the applicant is not eligible for a hiring preference.
HIRING PREFERENCE ORDER:
AEFM / USEFM who is a preference-eligible U.S. Veteran*
AEFM / USEFM
FS on LWOP and CS with reemployment rights **
IMPORTANT: Applicants who claim status as a preference-eligible U.S. Veteran must submit a copy of their most recent DD-214 ("Certificate of Release or Discharge from Active Duty"), equivalent documentation, or certification. A "certification" is any written document from the armed forces that certifies the service member is expected to be discharged or released from active duty service in the armed forces under honorable conditions within 120 days after the certification is submitted by the applicant. The certification letter should be on letterhead of the appropriate military branch of the service and contain (1) the military service dates including the expected discharge or release date; and (2) the character of service. Acceptable documentation must be submitted in order for the preference to be given.
This level of preference applies to all Foreign Service employees on LWOP and CS with re-employment rights back to their agency or bureau.
For more information (i.e., what is an EFM, USEFM, AEFM, MOH, etc.?) and for additional employment considerations, please visit the following link.
How to Apply:
All candidates must be able to obtain and hold a medical and security clearance.
To apply for this position click the "Submit Application" button. For more information on how to apply visit the Mission internet site.
Required Documents:
Please provide the required documentation listed below with your application:
Work Permit (for non-Egyptians)
Degree (not transcript)
Proof of citizenship (for Egyptians)
DD-214 – Member Copy 4, Letter from Veterans' Affairs, or other supporting documentation (if applicable)
SF-50 (if applicable)
Military certificate (for men)
Work orders (for EFM)
Please note that failure to provide the requested documents will disqualify your application.
Next Steps:
Applicants who are invited to take a language or skills test, or who are selected for an interview will be contacted via email.
For further information – the complete position description listing all of the duties, responsibilities, required qualifications, etc. may be obtained by contacting the Human Resources Office.
Thank you for your application and your interest in working at the U.S. Mission in Cairo, Egypt.
Apply From Here
وظائف قد تهمك ،
》وظائف شركة MoneyFellows
》وظائف شركة النساجون الشرقيون
》فرصة عمل للمحاسبين براتب يصل إلى 7500 جنية
》إتصالات الإمارات تطلب ممثلي مبيعات عبر الهاتف براتب ثابت 6000 جنية
》وظائف شركة أورانچ خدمة عملاء براتب 3100 جنية ومتاح التقديم للطلاب والخريجين 2021