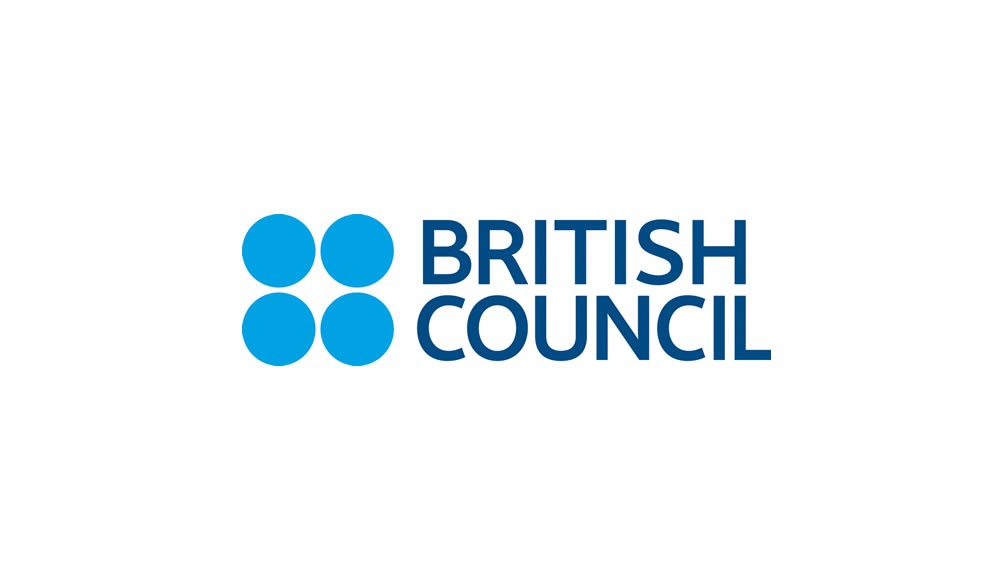 تفاصيل وظائف المجلس الثقافي البريطاني بمصر
تفاصيل وظائف المجلس الثقافي البريطاني بمصر
Customer Services and Sales representative
Date: 16-Jan-2022
Location: Cairo, Middle East and North Africa, EG
Company: British Council
The British Council builds connections, understanding and trust between people in the UK and other countries through arts and culture, education and the English language. We work in two ways – directly with individuals to transform their lives, and with governments and partners to make a bigger difference for the longer term, creating benefit for millions of people all over the world. We help young people to gain the skills, confidence and connections they are looking for to realise their potential and to participate in strong and inclusive communities. We support them to learn English, to get a high-quality education and to gain internationally recognised qualifications. Our work in arts and culture stimulates creative expression and exchange and nurtures creative enterprise. We connect the best of the UK with the world and the best of the world with the UK. These connections lead to an understanding of each other's strengths and of the challenges and values that we share. This builds trust between people in the UK and other nations which endures even when official relations may be strained. We work on the ground in more than 100 countries. In 2019-20 we connected with 80 million people directly and with 791 million overall, including online and through our broadcasts and publications.
Role Title: Customer Service and Sales Representative
Location: Agouza (Giza) or Haeliopolis (Cairo), Egypt
Number of positions: 1
Contract type: 6-Month Fixed term Contract
Payband and Salary: PB2/J 4,600.76 EGP
Closing date and time: 23 January 2022 (23:59 GST Time)
Please note that all applications for this post should be submitted in English. It is advisable to apply in advance to avoid any technical issues at the last moment.
Role Purpose:
To provide a professional and efficient integrated customer service on the full range of British Council's activities and services and to meet Customer Service Excellence standards in all contacts with customers, be that through face to face or emails.
Through our English and Exams work we aim to achieve more widespread and better-quality teaching and learning of English worldwide and offer access to professional qualifications.
Working with policymakers, government ministers, teachers and learners across the world we help millions of people to access English by supporting the teaching and learning of English in public education systems, and through self-access materials and courses.
The Job Opportunities and challenges:
This role provides an opportunity to develop strong selling skills. Development opportunities will be provided, however an appetite and natural aptitude for sales is required. Strong product knowledge and confidence in their ability to interpret customers' language level is a must. This position would appeal to candidates who prefer to specialise in a particular product area.
Main Accountabilities:
• Sales and conversions
• Be the single point of contact for prospects, guiding them through the journey from the first enquiry to final sale.
• Dealing with 'first level' customer complaints and suggestions to agreed standards
• Converting Enquiries into Sales by Cross-selling products through asking probing questions to identify customer needs/ pain points, by introducing promotions and opportunities to customers to increase sales and conversions.
• To follow up leads as assigned and encourage customers to visit the centre for consultation services and registration and to provide report of leads follow-up.
• Achieving or exceeding the set sales targets per term/ month
Customer care and advocacy
• Meeting and greeting customers, responding to questions, improving engagement with them and providing outstanding customer service.
• Assisting in answering all types of first level enquiries relating to British Council activities in country.
• Using aligned methods to drive a better customer experience and sharing customers' insights and recommendations to enhance and improve customer journey.
• Contacting customers via phone or face to face to relay information needed for all types of provided services and data gathering needed for surveys.
• Submitting and escalating complaints with regards to the complaint handling policy.
• Assist at offsite events where Customer Service support is required
Cash handling and compliance
• Operating accurate cash registers, financial transactions complying with the Cash handling policy
• Ensuring that all records are updated and maintained accurately in a timely manner using all relevant systems.
Other important features or requirements of the job
• Be prepared to work unsocial or varied hours in order to ensure high standards and appropriate customer service, flexible working hours.
• The customer service operates 7 days a week, morning to evening. The job holder will be expected to work in some evenings according to schedule. The post holder will work on a 5-day a week shift basis and is entitled to 2 days off, in some cases non-consecutive days off.
• Shift Schedule is subject to change, and flexibility in adjusting hours of work is essential when there is an operational need to do so.
About You (essential requirements for the role): we are looking for someone who
• With the right to work and live in Egypt
• University Degree or equivalent
• English B2.
• One-year professional experience in dealing with customers face to face / front line or call centre.
• Excellent Microsoft Applications
Further details:
If you are interested in the post and feel that you are suitable for the role, then we would really like to hear from you. Please apply by 23 January 2022 (23:59 GST Time).
Apply From Here
وظائف قد تهمك ،
》وظائف شركة MoneyFellows
》وظائف شركة النساجون الشرقيون
》فرصة عمل للمحاسبين براتب يصل إلى 7500 جنية
》إتصالات الإمارات تطلب ممثلي مبيعات عبر الهاتف براتب ثابت 6000 جنية
》وظائف شركة أورانچ خدمة عملاء براتب 3100 جنية ومتاح التقديم للطلاب والخريجين 2021