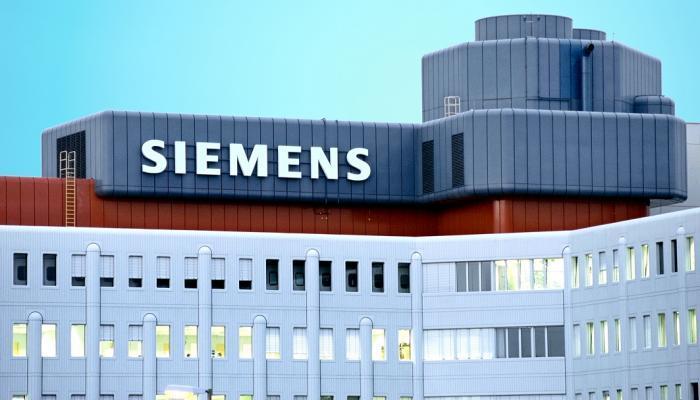 تفاصيل وظائف شركة Siemens بمصر
تفاصيل وظائف شركة Siemens بمصر
Receptionist
About the job
Siemens DISW is a global technology powerhouse. With some of the best-known brands in the world, Siemens has stood for engineering excellence, innovation, quality, and reliability for more than 165 years.
We're looking for a Receptionist to join our Facilities team in Cairo, Egypt. The role is a 6-month contract position.
As a Receptionist you will be responsible for all reception area duties such as greeting visitors, receiving incoming calls, taking messages, accepting deliveries, and handling courier. As well as assist with administrative duties if needed.
What you'll be doing
In this role, you will:
Receiving visitors, and direct them appropriately.
Receive, sort and distribute daily mail/deliveries.
Answers incoming phone calls and ensures all calls are handled, take messages if needed.
Provide basic and accurate information in-person and via phone/email.
Handles DHL courier in/out shipments.
Order office supplies and keep inventory of stock.
Update calendars and schedule meetings.
Coordinates interview schedules, and makes appointments.
May assist in ordering catering for meetings.
May handle selected confidential material relevant to company operations.
Knowledge and experience needed:
Bachelor degree in Management or any related field.
Previous experience as a receptionist is a plus!
Working knowledge of general office equipment, copiers, printers, PCs, and have basis/advanced Microsoft Office Suite skills is a must have.
Basic knowledge of administrative practices and procedures.
Any certification in Office Management is a huge plus.
Professional attitude and appearance.
Highly developed communication and interpersonal skills.
Multitasking and time-management skills, with the ability to prioritize tasks.
Ability to be resourceful and proactive when issues arise.
Ability to operate a phone console.
This is a contract role, offering a highly competitive salary for a period of 6 months. Although the successful candidate won't be a permanent employee, we'll follow the same principles of employment opportunity as we do with all of our permanent hiring.
We're Siemens. A collection of over 377,000 minds building the future, one day at a time in over 200 countries. We're dedicated to equality, and we welcome applications that reflect the diversity of the communities we work in. All employment decisions at Siemens are based on qualifications, merit and business need. Bring your curiosity and creativity and help us shape tomorrow!
Siemens is an equal opportunities employer and do not discriminate unlawfully on any grounds. We are committed to providing access and equal opportunity.
Siemens Software. Where today meets tomorrow.
Apply From Here
وظائف قد تهمك ،
》وظائف شركة MoneyFellows
》وظائف شركة النساجون الشرقيون
》فرصة عمل للمحاسبين براتب يصل إلى 7500 جنية
》إتصالات الإمارات تطلب ممثلي مبيعات عبر الهاتف براتب ثابت 6000 جنية
》وظائف شركة أورانچ خدمة عملاء براتب 3100 جنية ومتاح التقديم للطلاب والخريجين 2021