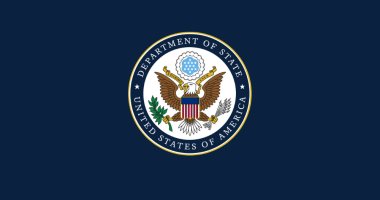 تفاصيل وظائف السفارة الأمريكية بمصر
تفاصيل وظائف السفارة الأمريكية بمصر
Vacancy Details
About
Announcement Number: CAIRO-2021-098
Hiring Agency: Embassy Cairo
Position Title: Supply Clerk (Data Entry)- All Interested Applicants
Open Period: 01/11/2022 – 01/25/2022
Salary: EGP £115,412
Work Schedule: Full-time – 40 hrs. per week.
Overview
Hiring Path:
• Open to the public
Who May Apply/Clarification From the Agency:
• For USEFM – FS is FP 09.
Actual FS salary determined by Washington D.C.
• All Interested Applicants / All Sources
Security Clearance Required:
Public Trust – Background Investigation
Appointment Type
Permanent
Appointment Type Details:
Indefinite Personal Services Agreement (PSA). Subject to successful completion of probationary period (three months).
Marketing Statement:
We encourage you to read and understand the Eight (8) Qualities of Overseas Employees before you apply.
Summary:
• The U.S. Mission in Cairo/Egypt is seeking eligible and qualified applicants for the position of Supply Clerk (Data Entry) in the General Services Office (GSO)
– The work schedule for this position is: Full Time – 40 hours per week.
• Start date: Candidate must be able to begin working within a reasonable period of time of receipt of agency authorization and/or clearances/certifications or their candidacy may end.
Duties
Under the direct supervision of Supply and Property Control Supervisor, the incumbent serves as a Supply and Property Control Clerk. The position is responsible for updating all property accountability records for expendable and non-expendable property, facility spare parts stores, admin office supplies store, and hospitality kits, drapes & fabric store. Review requisitions for the issuance, pick-up, and loan for both non-expendable and expendable to all offices, agencies, and residential houses and enter data accurately into computer systems. Incumbent is also responsible for preparing auction materials.
Qualifications and Evaluations
Requirements:
EXPERIENCE: One (1) year supply or data entry related experience and previous office work using spoken and written English is required.
JOB KNOWLEDGE: Must have thorough knowledge of data entry & accounting procedures. Requires intermediate computer skills, data entry skills, and ability to use word processing and spreadsheet programs (Word and Excel).
Education Requirements:
Completion of Secondary School is required.
Evaluations:
LANGUAGE: Level III (good working knowledge) in speaking/reading/writing of Arabic.
Level III (good working knowledge) in speaking/reading/writing of English. (This will be tested).
EQUAL EMPLOYMENT OPPORTUNITY (EEO): The U.S. Mission provides equal opportunity and fair and equitable treatment in employment to all people without regard to race, color, religion, sex, national origin, age, disability, political affiliation, marital status, or sexual orientation.
Qualifications:
All applicants under consideration will be required to pass medical and security certifications.
Benefits and Other Info
Benefits:
Agency Benefits:
Locally Employed Staff, including Members of Household (MOHs), and Third-Country Nationals (TCNs), working at the U.S. Mission in Egypt may receive a compensation package that may include health, separation, and other benefits.
For EFMs, benefits should be discussed with the Human Resources (HR) Office.
The pay plan is assigned at the time of the conditional offer letter by the HR Office
Other Information:
HIRING PREFERENCE SELECTION PROCESS: Applicants in the following hiring preference categories are extended a hiring preference in the order listed below. Therefore, it is essential that these applicants accurately describe their status on the application. Failure to do so may result in a determination that the applicant is not eligible for a hiring preference.
HIRING PREFERENCE ORDER:
AEFM / USEFM who is a preference-eligible U.S. Veteran*
AEFM / USEFM
FS on LWOP and CS with reemployment rights **
How to Apply:
To apply for this position applicants must electronically submit the documents listed below to be considered for employment. Failure to do so may result in a determination that the applicant is not eligible and qualified. To apply for this position click the "Submit Application" button.
For more information on how to apply visit the Mission internet site https://eg.usembassy.gov/jobs.
Emails sent to Cairojobs@state.gov must display the Vacancy Announcement number in the email subject line to receive a response.
Required Documents:
In order to qualify, you MUST submit the requested documents by the closing date of this announcement. If you fail to provide requested information, or the information you submit is insufficient to verify your eligibility, you will not be considered for this position.
Apply From Here
Or From Here
وظائف قد تهمك ،
》وظائف شركة MoneyFellows
》وظائف شركة النساجون الشرقيون
》فرصة عمل للمحاسبين براتب يصل إلى 7500 جنية
》إتصالات الإمارات تطلب ممثلي مبيعات عبر الهاتف براتب ثابت 6000 جنية
》وظائف شركة أورانچ خدمة عملاء براتب 3100 جنية ومتاح التقديم للطلاب والخريجين 2021