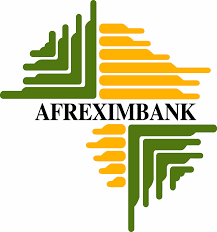 تفاصيل وظائف البنك الافريقي للاستيراد والتصدير
تفاصيل وظائف البنك الافريقي للاستيراد والتصدير
Afreximbank: Manager, HR Business Partnering (OOTP & FABS), Human Resources
Responsibilities:
Management and Leadership Upskilling: Design and put in place the interventions required to ensure that the Bank has Management and leadership who are equipped with all the tools to effectively perform their leadership responsibilities. Initiatives include: The Afreximbank Leadership Development Programme and Coaching for Leaders Programme.
Change management Support: Provide Change management expertise and leadership on key projects and ensure change activities have fit for purpose communication and staff engagement plans and are appropriately monitored against delivery objectives.
Organisation Design Support: Provide advisory support to organisation design related initiatives to ensure that the Bank's organisation structure is well suited to driving the achievement of its strategic objectives.
Organisational Behaviour Support: Provide support to the implementation of required frameworks for the Bank;s values as well as activities that facilitate the display of desired behaviour by staff in their day to day activities eg values and behaviours including personal coaching services. Embed the Afreximbank Values throughout the Employee Life Cycle.
Team Effectiveness: Supporting the implementation of team bonding and team building activities that enhance and generating required intra team cohesion, cross team collaboration, and enhanced team performance across the Bank;s value chain
Staff wellness Support (physical and mental): Keep a pulse on Organisational wellness through various tools including surveys, and employee feedback to develop appropriate Wellness initiatives. This may include developing tools and guidance to enhance "ways of working", employee well-being and productivity programmes, and other positive psychology interventions.
Business Partnership Oversight (for Business Partners sitting in the OOTP and EVP Complexes): As Line Manager for OREF Business Partners, develop and lead the team, skills and processes required to drive and support required organisation effectiveness under the various organisational functions. This would include upport and collaboration with staff, business's leadersand executives, to understand and support the specific needs within the Executive complexes while aligning to the overall Afreximbank strategy.
Any other duties as may be assigned by senior management

Requirements: Qualification and Skill
A relevant first degree and a post graduate degree in Organisational Psychology or related qualification from a recognized University. A recognized professional qualification in HR or related field will be an added advantage.
Sound experience of at least 8 years within the financial services industry and demonstrable experience in Organisational Development.
Able to demonstrate up to date knowledge of theory and good practice in key areas: Organisation development, change management, organisational design, talent and leadership development.
Track record in delivering successful OD projects and supporting major organizational change; influencing, building and sustaining relationships in order to achieve results.
Ability to communicate and function in a culturally diverse and change oriented setting and therefore practical knowledge of the implementation of organisational effectiveness solutions in the African context.
Proven experience in providing strategic advice on required HR issues and leading the implementation of such HR related projects once approved by Management. The candidate must demonstrate experience and knowledge of the ability to influence senior management levels.
Demonstrated leadership capabilities, including ability to organize and manage human resources to attain goals.
An impeccable record of integrity, confidentiality and discretion in dealing with all staff related matters.
Proven experience of using HR Information Systems, preferably in an SAP environment.
Excellent verbal and written communication skills in English. Knowledge of the Bank's other working languages is an added advantage (French, Arabic and Portugese).

Skills:
Strategic thinking.
Business Acumen.
Excellent influencing and interpersonal skills with people at all levels, internally and externally.
Strong written and oral communication skills, including presentation skills.
Strong coaching / mentoring skills.
Effective planning and project management skills with the ability to set and work to deadlines.
The ability to engage, conduct diagnosis, analyse findings, generate options and build commitment to solutions.
Change management skills.
Team Building design and facilitation skills.

Attitude:
Self-motivation, enthusiasm and results-focus.
Flexible, adaptable and comfortable with ambiguity.
Negotiating, influencing and holding to account.
Pragmatic and solution oriented.
Committed to high standards and continuous improvement.
Ability to move between big picture and detail.
Willingness to travel extensively and to work long hours where required in order to achieve the Bank's objectives.
Contractual information:
Permanent
Willing and able to relocate to Cairo.
Suitably qualified candidates from all African nationalities are encouraged to apply.
Closing Date: 29th March 2022
If you wish to apply for the position, please send your CV to Leroy Gona at [email protected]
CA Global Finance will respond to short-listed candidates only. If you have not had any response in two weeks, please consider your application unsuccessful however your CV will be kept on our database for any other suitable positions.
Leroy Gona
[email protected]
Recruitment Consultant
CA Banking, IT, Insurance, Legal & Finance
وظائف قد تهمك ،
》وظائف شركة MoneyFellows
》وظائف شركة النساجون الشرقيون
》فرصة عمل للمحاسبين براتب يصل إلى 7500 جنية
》إتصالات الإمارات تطلب ممثلي مبيعات عبر الهاتف براتب ثابت 6000 جنية
》وظائف شركة أورانچ خدمة عملاء براتب 3100 جنية ومتاح التقديم للطلاب والخريجين 2021