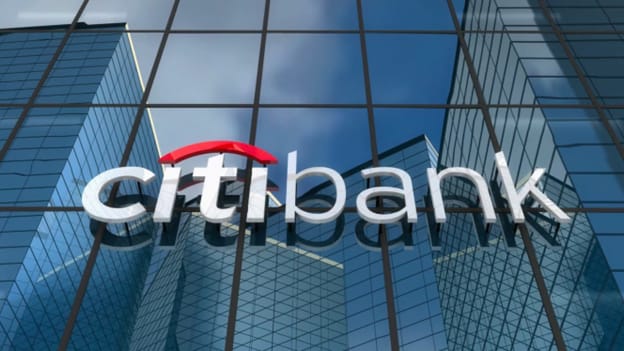 تفاصيل وظائف بنك Citi
Trade Service Professional – Assistant Manager
Overview
Acting as the functional heart of our business, Operations makes everything work on time and on target, in a world that demands lightning-fast transaction speeds, pinpoints execution accuracy and full visibility. It ensures global transactions flow smoothly around the clock, wherever we do business. Without it, the daily clearance, settlement and execution of a trillion dollars' worth of trades and the weekly movement of tens of billions of dollars in dozens of world currencies would come to a complete standstill.
Back to navigation (Overview)
Success Profile
You'll have strong communication, planning and organizational skills which will benefit you and the team. Our teams need individuals who can research, process, and interpret large amounts of information everyday which will allow you to make ethical decisions with integrity
Analytical
Adaptable
Logical
Quick-thinking
Multi-tasker
Efficient
Back to navigation (Success Profile)

Responsibilities
Job Purpose:
To service Citi Egypt existing Commodity clients and to support the expansion of the Commodity Trade Finance business.
Responsibilities:
Pro-actively manage the end to end processing of clients daily transactions and issues with a proactive follow up with the respective Operations, TCS, Sales and Product Management teams.
Maintain reporting of all client inquiries and investigations handled for all managed clients on the TRIMS system.
Improve overall relations with our client base providing clients with one to one support tailored to their specific business and requirements thus facilitating improved feedback on client reviews and surveys
Handling escalations and customer feedback, processing delays and errors appropriately. Dealing with Trade relate
issues and timely escalation of any issues to operations managers
Pro-actively monitoring the collateral, exposure and tenors on the secured transactional facilities through the complet
life cycle of the transaction.
Managing the end to end operational process for all transactions including reviewing transactions, and manag
interactions with internal departments and external parties, including clients, to ensure effective delivery within target turnaround times in a cost effective manner
Ensure a high level of customer satisfaction is maintained and help minimize client related issues and complaints.
Accompany coverage, product and service teams when required on client visits if requested.
Help reduce the bottlenecks in processing with a strong focus on Turn around Time (TAT).
Assessing the quality, value and acceptability of collateral provided, in line with the approved facility parameters an
control the movement and disposal of collateral as required under the facility terms
Managing risks appropriately and effectively resolving issues as they occur. Development Value:
Exposure to different aspects of international trade, including new products and structures relevant to Trade business
Direct contact with external Citibank clients
Exposure to senior management across functions Qualifications Knowledge/Experience:
Extensive years of a Trade Finance experience within in a banking environment would be preferable.
Extensive years of experience in a customer service type role is preferable.
Skills:
Organizational and interpersonal skills
Excellent client communication skills, telephone manner, and a strong ability to build client relationships.
Ability to influence various partners within and outside operations
Confidence, self- motivation and lots of initiative
Ability to build working relationships with clients, product, operations, coverage and technology staff
Ability to work in team environment
Enthusiasm and strong desire to work in operations
Must be attentive and responsive to client needs
High level of accuracy and attention to detail is required
Ability to work with minimal supervision.
Must be highly numerate with good keyboard and core system (Outlook, Excel, Word)
Trade Technical qualifications (e.g. CDCS) would be an advantage.
Ability to manage the complexities of international trade operations in a multi-party transactional environment
Ability to influence large and geographically dispersed teams
Ability to work with people from different backgrounds in a team environment
Ability to forge strong relationships with demanding front office partners
Ability to work with people from different backgrounds in a team environment
Job Family Group:
Operations – Transaction Services
Job Family:
Transaction Capture Services
Time Type:
Citi is an equal opportunity and affirmative action employer.
Qualified applicants will receive consideration without regard to their race, color, religion, sex, sexual orientation, gender identity, national origin, disability, or status as a protected veteran.
Citigroup Inc. and its subsidiaries ("Citi") invite all qualified interested applicants to apply for career opportunities. I
you are a person with a disability and need a reasonable accommodation to use our search tools and/or apply for a career opportunity review Accessibility at Citi.
View the "EEO is the Law" poster. View the EEO is the Law Supplement.
View the EEO Policy Statement.
View the Pay Transparency Posting
Apply From Here
وظائف قد تهمك ،
》وظائف شركة MoneyFellows
》وظائف شركة النساجون الشرقيون
》فرصة عمل للمحاسبين براتب يصل إلى 7500 جنية
》إتصالات الإمارات تطلب ممثلي مبيعات عبر الهاتف براتب ثابت 6000 جنية
》وظائف شركة أورانچ خدمة عملاء براتب 3100 جنية ومتاح التقديم للطلاب والخريجين 2021