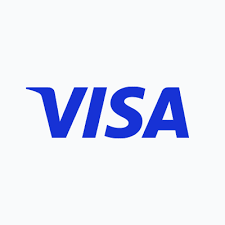 تفاصيل وظائف شركة VISA
Risk Management Analyst
Cairo, Egypt
Full-time
Company Description
As the world's leader in digital payments technology, Visa's mission is to connect the world through the most creative, reliable and secure payment network – enabling individuals, businesses, and economies to thrive. Our advanced global processing network, VisaNet, provides secure and reliable payments around the world, and is capable of handling more than 65,000 transaction messages a second. The company's dedication to innovation drives the rapid growth of connected commerce on any device, and fuels the dream of a cashless future for everyone, everywhere. As the world moves from analog to digital, Visa is applying our brand, products, people, network and scale to reshape the future of commerce.
At Visa, your individuality fits right in. Working here gives you an opportunity to impact the world, invest in your career growth, and be part of an inclusive and diverse workplace. We are a global team of disruptors, trailblazers, innovators and risk-takers who are helping drive economic growth in even the most remote parts of the world, creatively moving the industry forward, and doing meaningful work that brings financial literacy and digital commerce to millions of unbanked and underserved consumers.
You're an Individual. We're the team for you. Together, let's transform the way the world pays.
Job Description
The mission of the Managed Risk Services (MRS) organization is to be the unrivalled advisor for global payment fraud management, and our vision is to be the most valuable partner in lasting client relationships.
We strive to maintain unrivalled relationships with the merchants, partners, and financial institutions (FIs) that we interact with on a daily basis. MRS is a necessary extension of our clients' teams that allows them to reach their full potential. In risk management, our people are the differentiator. We are passionate about the continued success of our customers and take pride in their accomplishments as a team. We have a collaborative and supportive culture that keeps everyone motivated.
The Managed Risk Analyst will help Visa and Cybersource clients manage the risk of taking payments (predominantly credit and debit card) online. This includes analyzing order data to identify emerging fraud trends, developing strategies to mitigate these trends, and working closely with Cybersource clients to implement these strategies using a combination of Visa, Cybersource, and industry tools.
Principle Responsibilities/Key Results Area
Work with (typically) 7-12 different ecommerce merchants to help them manage CyberSource risk management products to prevent online card fraud
Develop in-depth knowledge of CyberSource risk management products through research and testing in order to act as subject matter expert to clients.
Take a proactive approach to staying up-to-date with product developments by monitoring code release notes and knowledge sharing within the team.
Analyze transaction data with a view to optimizing risk management strategies for clients.
Produce regular, detailed reports that clearly explain to clients the performance of current risk
management strategies, and if appropriate, how these can be improved.
Maintain a detailed knowledge of industry best practice and emerging trends and technologies within payment risk management.
Deliver occasional training sessions to clients on the use of CyberSource risk products. This may be done over the phone or involve giving presentations, product demonstrations, or whiteboard
sessions.
Valid passport required, occasional to frequent travel required for onsite training, assistance with implementations or periodic business review presentations.
Decision Making & Complexity
Independent decision making required on daily basis.
Required to interpret and analyze complex transaction data and identify patterns and trends, and make independent decisions on fraud screening configuration for merchants based on this work.
Must be keenly aware of the responsibility involved in such a position, given that their recommendations for fraud screening configuration changes will impact which transactions are accepted or rejected by the ecommerce merchant.
Financial & Organizational Scope
Individual contributor working within a global team of Managed Service Analysts, all working as individual contributors supporting ecommerce merchants in their respective regions.
No responsibility for a budget or cost center.
Reporting Relationships & Interactions
This role reports to the CEMEA Managed Risk Services Regional Director
This individual will be expected to interact effectively with direct line management and others at a similar level.
Qualifications
4 years of work experience with a Bachelor's Degree or at least 2 years of work experience with an Advanced degree (e.g. Masters, MBA, JD, MD).
Experience with the Cybersource Decision Manager platform or another ecommerce fraud solution.
Language skills: Arabic and French preferred
Additional Information
Visa is an EEO Employer. Qualified applicants will receive consideration for employment without regard to race, color, religion, sex, national origin, sexual orientation, gender identity, disability or protected veteran status. Visa will also consider for employment qualified applicants with criminal histories in a manner consistent with EEOC guidelines and applicable local law.
Apply From Here
وظائف قد تهمك ،
》وظائف شركة MoneyFellows
》وظائف شركة النساجون الشرقيون
》فرصة عمل للمحاسبين براتب يصل إلى 7500 جنية
》إتصالات الإمارات تطلب ممثلي مبيعات عبر الهاتف براتب ثابت 6000 جنية
》وظائف شركة أورانچ خدمة عملاء براتب 3100 جنية ومتاح التقديم للطلاب والخريجين 2021