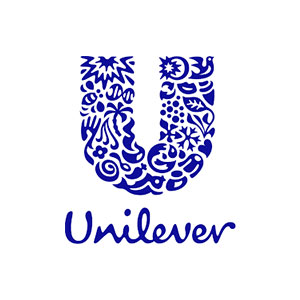 تفاصيل وظائف شركة Unilever بمصر
تفاصيل وظائف شركة Unilever بمصر
UFLP Human Resources – Egypt (The Quest 2022)
About the job
Our Future Leaders Programme will ignite the leader in you. This unique programme is designed to develop Unilever's Future Leaders (UFL) by providing challenging and purposeful opportunities that accelerate their readiness to take on business leadership roles.
Who Is Unilever
At Unilever you are more than your job title, you are part of one of the most successful, purpose-led businesses. Work with brands that are loved around the world, improve the lives of our consumers and the communities around us. We produce world-leading brands including Dove, Tresemme, Axe, and Hellmann's, alongside trusted local names and innovative-forward thinking brands like Ben & Jerry's, The Dollar Shave Club and Seventh Generation.
Work alongside brilliant and inspiring industry leaders and colleagues. If you want to feel proud of what you do and make others proud too, join us. Get a glimpse into life at Unilever and discover how you can help make a better business, a better world and a better you.
Unilever's ambition is to double the size of our business, whilst reducing our overall environmental impact (including sourcing, consumer use and disposal). We are also committed to doing what we can to improve health, nutrition and hygiene, with a target to help more than a billion people take action to improve their health and well-being, as well as sourcing all our agricultural raw materials sustainably by 2020. All of these goals are itemized in around 60 time-based commitments in our Unilever Sustainable Living Plan.
The Unilever Future Leaders Program (UFLP) is a global initiative enabling Unilever to build a strong talent pipeline that will support and lead our business growth. UFLP is a 36-month rotational leadership development program for which we recruit top-performing undergraduate talent who demonstrate the potential to become managers within our business within 3 years. It's designed to grow you into a manager, through hands-on learning alongside world-class experts. You'll be hired into a function and develop your leadership skills by working on live projects which offer you all the experience you need to become ready for your first management role. At the heart of it, it's about developing tomorrow's leaders, today.
From Day 1, our Management Trainees (MTs) take on real business challenges within their own function and across the organization. Each of our MTs will gain an understanding of how we make and how we sell our products, become immersed in our sustainability initiatives, understand and experience first-hand our global markets, and build people management skills and financial acumen. Along the way you will develop deep core professional skills and leadership skills, and build a robust support network. On top of all that, you will have a lot of fun along the journey.
We look for people who want to get to grips with the inner workings of a vast business and a desire to understand how it works. It's about commitment, real people skills and a deep-seated interest in the business as a whole. You'll become part of a leading-edge company, where you'll work with outstanding brands and outstanding people to drive sustainable business growth.
So Here's How It Works
36-Month Rotation Program (4-5 Rotations)
1 Functional Roadmap Based on Your Business Area
1 Retail Experience – First Assignment is always learning the heart of our business, working with our products at the point of sale
Formal Training + Informal Learning
Mentorship + Exposure to Senior Leaders + Peer Network
High Levels of Performance and Delivery
Potential to Reach Manager-Level Upon Successful Program Graduation
Required Skills And Qualifications
Minimum of a Bachelor's Degree, preferrably Human Resources, Business Administration, or any relevant major
Strong academic track record: well-standing GPA (or equivalent)
Good analytical skills, willingness to learn and strong aptitude for communication skills
Fresh graduates up to 1 year of experience
Demonstrated knowledge of FMCG industry is a plus
Ability to work collaboratively within a cross-functional team
Ability to extract critical data and generate actionable insights
Strong business acumen
Application Process
Application – Start by completing our simple online application. You can import your details from your LinkedIn profile to speed up the process.
Gamification Exercise – After your application, if you meet the basic requirements, we'll invite you to participate in a series of assessment games that look at different cognitive, emotional, and social traits. This will help us find the best fit for you and you will receive personalized feedback after completing the games.
Digital Interview – Upon successful completion of the assessment, you will be invited to participate in a digital interview where you can solve real-world problems using Unilever scenarios. This will give you insight into our company culture and how we do business. The interview is split into two parts – three short hypothetical questions followed by a business case. You can record and complete your video anytime, anywhere. All you need is a computer or mobile device with access to video recording (usually standard in most devices) and a stable internet connection.
Discovery Center – Once the interview is complete, we'll invite our top matches to our offices for a truly immersive experience. You'll get to experience a number of exciting activities and projects along with your peers, meet our leaders, and receive personalized coaching and feedback. The exercises are designed around a real business case study, enabling us to tap into your potential while giving you further insight into what it's really like to work at Unilever.
*Please note that the Quest application processing time will take from 3-4 weeks, we highly appreciate your patience while we're reviewing each application.
Unilever is an organization committed to diversity and inclusion to drive our business results and create a better future every day for our diverse employees, global consumers, partners, and communities. We believe a diverse workforce allows us to match our growth ambitions and drive inclusion across the business. At Unilever we are interested in every individual and the talent they can bring. All qualified applicants will receive consideration for employment.
Apply From Here
وظائف قد تهمك ،
》وظائف شركة MoneyFellows
》وظائف شركة النساجون الشرقيون
》فرصة عمل للمحاسبين براتب يصل إلى 7500 جنية
》إتصالات الإمارات تطلب ممثلي مبيعات عبر الهاتف براتب ثابت 6000 جنية
》وظائف شركة أورانچ خدمة عملاء براتب 3100 جنية ومتاح التقديم للطلاب والخريجين 2021