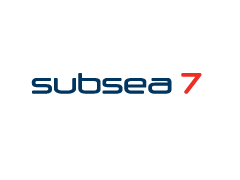 تفاصيل وظائف شركة SubSea 7 للبترول بمصر
تفاصيل وظائف شركة SubSea 7 للبترول بمصر
Vacancy information
Accountant
Location: Cairo-Egypt
Subsea 7 is a global leader in the delivery of offshore projects and services for the evolving energy industry, with over 80 nationalities across more than 30 countries. Everywhere we operate, our people are inspired to develop new ways of working and adapt to the changing energy industry.
We provide project management, engineering and construction expertise across the full field lifecycle. These services are delivered within three operational business units: Subsea and Conventional, Life of Field, and Renewables and Heavy Lifting.
Within Africa, Middle East & Caspian region (AMEC), we safely execute Subsea and Conventional projects which connect seabed wellhead infrastructures to surface facilities such as platforms and floating production systems. We are actively present in a significant number of countries in Africa, Europe, Caspian Sea, Middle East and Asia.
Job Responsibilities
Review & verify suppliers' invoices and ensure compliance and fulfillment of approvals daily
Resolve invoice discrepancies and issues for all concerned parties when required
Process suppliers' invoices, payment requests, and related journal entries according to the SS7 payment cycle regularly.
Ensure dues to suppliers and creditors are paid accurately and released before the due date.
Maintain an updated database of vendors, including active tax cards and commercial registrations, accurately.
Perform timely necessary accrual journal entries
Assist with monthly closures and support the auditing processes whenever required.
Maintain accurate & healthy physical day-to-day filing of accounting transactions monthly with all related documents.
Prepare accurate monthly, quarterly and annual tax reports.
Review, prepare & submit all taxes, including salaries tax, VAT, and withholding tax deductions.
Visit the tax authorities when needed.
Offer support and guidance during audits.
Prepare necessary paperwork for tax payments and returns.
Payment cycle Follow up.
Accurate & up to date records.
Job Requirments:
1-3 Years of recent experience with Accounts Payables and other functions
1-3 Years experience in the SAP a plus.
Bachelor's Degree in commerce or financial Discipline
Excellent in MS Excel, MS Word, PowerPoint and familiar with Accounting ERPs
This is a temporary 1 year position hired through a third party agency.
MANAGEMENT OF APPLICATIONS
All applicants that meet the job criteria will be contacted in the next two weeks by the recruitment team. Remaining applications will be integrated in our database and considered in future job opportunities.
WE LIVE BY OUR VALUES
SAFETY | INTEGRITY | SUSTAINABILITY | PERFORMANCE | COLLABORATION | INNOVATION
"Our values are not just Corporate words on our Website or a poster on the wall in an office or a vessel. They are our continuous drivers of our behaviours, our actions and they guide our choices."
John Evans, CEO
AN ENVIRONMENT WHERE YOU CAN THRIVE
Whatever your ambitions or professional aspirations, Subsea 7 provides exciting career opportunities, by connecting people and energy all over the world. Here, you'll have the chance to work in a multicultural environment and embrace new career opportunities, either across AMEC countries or in other Subsea 7 business units.
A PLACE FOR INNOVATION
The knowledge, creativity and ideas our people bring to some of the most challenging and inspiring energy projects around the world drive our growth and success.
A CAREER YOU CAN BE PROUD OF
Subsea 7 is an equal opportunity employer. You'll be surrounded by a diverse, international community of experts, who bring different skills and ideas that help us challenge the status quo and inspire innovation. Diversity makes us smarter
Apply From Here.
وظائف قد تهمك ،
》وظائف شركة MoneyFellows
》وظائف شركة النساجون الشرقيون
》فرصة عمل للمحاسبين براتب يصل إلى 7500 جنية
》إتصالات الإمارات تطلب ممثلي مبيعات عبر الهاتف براتب ثابت 6000 جنية
》وظائف شركة أورانچ خدمة عملاء براتب 3100 جنية ومتاح التقديم للطلاب والخريجين 2021