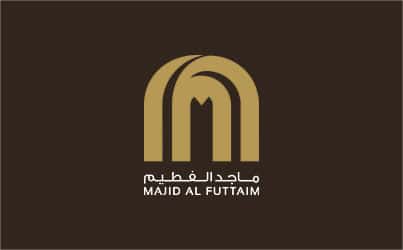 تفاصيل وظائف بمجموعة ماجد الفطيم العملاقة إعلان بتاريخ 8-6-2021
تفاصيل وظائف بمجموعة ماجد الفطيم العملاقة إعلان بتاريخ 8-6-2021
About the job
Role Purpose:
The role of the HCDX Associate will include a seamless delivery of high quality, timely, and accurate administrative and transactional support for the HCDX for organizational development initiatives, compensation reporting and analytics, the administration HC digital program and implementation of various systems to support the long-term HC technology roadmap and other projects as assigned.
Role Details:
Maintain and support a variety of reports or queries utilizing appropriate reporting tools.
Assist in development of standard reports for ongoing customer needs.
Analyze data and look for continuous improvement opportunities in systems and offerings of HR Operations function.
Prepare various custom and standard Compensation and Headcount reports for Senior Management and the Law Department.
Support organizational development and performance management projects.
Support annual Form 5500 filing and submittal of online filing.
Create and distribute Summary Annual Reports.
Identify and coordinate special HR projects to further goals of organization; participate in planning, project development and problem solving.
Support Corporate Retirement team including call and email intake, pension verification/payment confirmations, and benefits estimates.
Assist with Payroll data entry and audit.
Administer other Benefit, Compensation, Retirement and HR programs as assigned.
Job Dimension – (E.g. Revenue & Budget size, Sales Volume etc.)
40,000 employees, 23 countries, Integrating multiple systems like: Payroll, MAF digital platform, Analytics, E-roster & time attendance, Active directory, LMS system, Finance etc..
Other Context (if applicable):
Ability to create detailed spreadsheets, charts and presentations and provide ad hoc support as and when required.
Functional/Technical Competencies:
Excellent and precise data entry and typing skills.
Excellent verbal and written communication skills.
Proficient in Microsoft Office Suite or related software.
Good organizational skills and attention to detail.
Ability to keep information confidential.
Ability to work independently.
Personal Characteristics and Required Background:
Skillset (job specific technical skills and behavioral competencies needed)
Excellent communication skills in English.
Strong interpersonal, relationship building, influencing, and conflict resolution skills
Excellent organizational and time management skills
problem-solving skills, and demonstrate composure in times of uncertainty and stress, inspiring the same in his juniors.
A commitment to inclusion and diversity, and openness to new ideas and perspectives
Minimum experience
2-3 years of work experience in an admin role.
Strong understanding of HR processes and data, including eligibility and enrollment rules and benefit procedures.
Thorough knowledge of and experience with MS Excel, Access, Word and PowerPoint.
Understanding of database design, structure, functions and processes strongly desired
Demonstrated ability to work independently as well as part of a team.
Effective organizational and interpersonal skills including written and verbal communication skills.
Previous exposure to project-related activities through active participation in system-related projects strongly desired.
Experience working with internal controls and regulatory compliance is preferred.
Minimum Qualifications/education
Bachelor's degree in HR or related field.
وظائف اخري قد تهمك ،
》وظائف الهيئة القومية للأنفاق 2021
》اعلان وظائف البنك المركزي المصري للمؤهلات العليا
》تدريب في شركة شنايدر إلكتريك العالمية 2021
》وظائف ادارية ومحاسبية لحديثى التخرج والخبرة بشركة IBM
》وظائف وزارة الصحة والسكان للمؤهلات العليا بتاريخ 3-6-2021 .. التقديم الكتروني