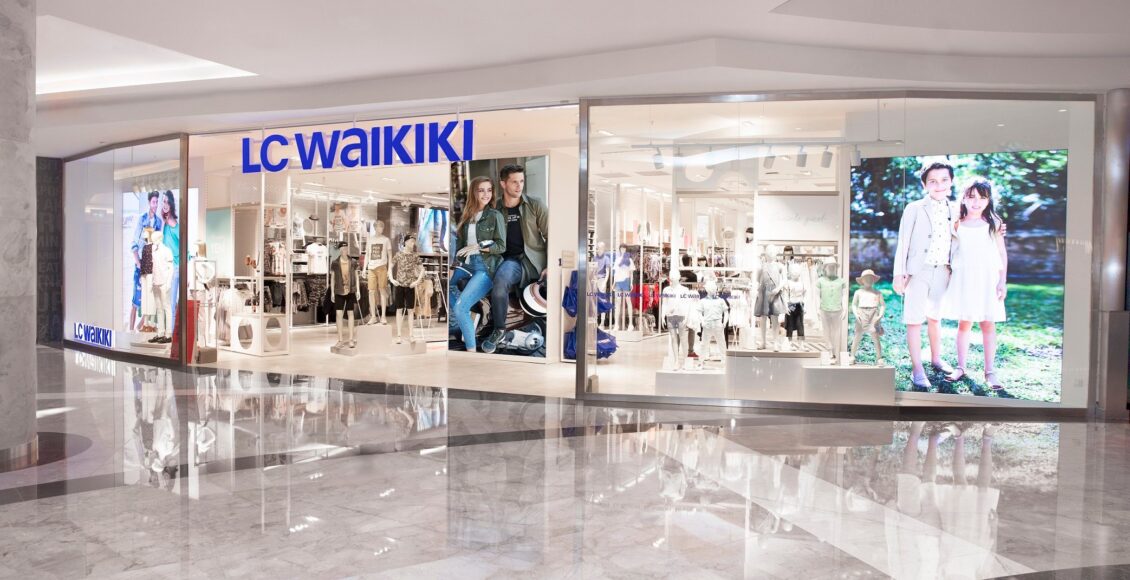 فرصة عمل شاغرة لمجموعة LC Waikiki بشهر إبريل
فرصة عمل شاغرة لمجموعة LC Waikiki بشهر إبريل
About Us
Foundation Story
Founded by three partners of French origin in 1988, LC Waikiki started its commercial life as a wholesale brand. Established and registered in Paris, LC Waikiki attracted attention with its t-shirt and sweatshirt designs in the first place. With the separation of the two founding partners of the brand in time, LC Waikiki was passed to George Amouyal as the sole shareholder. Tema Tekstil, which is connected to Taha Group and is the producer as well as licensor of LC Waikiki in Turkey, bought the worldwide rights of the LC Waikiki brand in 1997.
After the purchase of all the rights of the brand, the name of Tema Tekstil, belonging to Taha Group, was changed to "LC Waikiki Retailing Services". The 7 percent share of the group was transferred to George Amouyal, from whom LC Waikiki's royalties were purchased. Although George Amouyal, of French origin, has not been actively involved in the management of LC Waikiki after the brand name transfer, he still holds 7 percent of our company.
Taha Group, founded in 1988, bought LC Waikiki, which was born in Paris but grew in Istanbul, and brought it to its current level. The adventure of our brand has started with the capital support of the shareholders of Taha Dış Ticaret, which carried out import and export operations in the iron and steel sector of the period, and Taha Tekstil, a start-up in which Mustafa Küçük took responsibility as a founder/managing partner. Taha Tekstil, located in Zeytinburnu, on a small area of approximately 150 square meters on the ground floor of an apartment building, was established as a sample sewing and cutting workshop. Taha Tekstil, which exports clothing based on contract manufacturing, met with LC Waikiki via an intermediary marketer.
Upon receipt of an order of approximately ten thousand pieces of monkey t-shirts of LC Waikiki which were very popular at that time and mostly produced in countries such as India, Korea and Greece, Taha Tekstil began to organize the contract manufacturing of the brand in Turkey. Taha Tekstil has verged to production investments over time in order to meet LC Waikiki's increasing order, printing, embroidery, label, quality and short-term production demands. These investments were made by establishing separate profit-centered companies managed by different founding/managing partners as start-ups.
The companies, which were established as printing, embroidery, label, knitted fabric, knitted dyehouse and different clothing workshops between 1990-1994, were gathered under the roof of Taha Holding, whose General Coordinator was Mustafa Küçük in 1994. Taha Tekstil, and later Taha Holding, was established by Şefik Yılmaz Dizdar as the shareholder partner and Mustafa Küçük, the founder/managing partner, with a 50 percent partnership each. In the following period, 10 percent of the share of Taha Tekstil, the parent company, was transferred to İsmail Hakkı Kısacık, the production manager at that time, and the number of shareholders of Taha Tekstil and Taha Holding increased to three.
Even though the founding/managing partners responsible for the management of each company established within Taha Holding are not shareholders in the parent company, they have joined the Taha Group family due to the partnership shares of the companies under their management. After Taha Tekstil started production of LC Waikiki for export, as the famous monkey t-shirt models of that period were in great demand in the domestic market, Turkey license of LC Waikiki was acquired by Taha Holding via Tema Tekstil which was established in 1991. Then, Turkey's domestic market was penetrated via wholesale trading and corner dealers.
Mustafa Küçük's brother, Vahap Küçük was appointed as the founder / managing partner of Tema Tekstil, which was established by Taha Holding to manage the wholesale organization of LC Waikiki in the domestic market. Our first retail LC Waikiki store was opened on Şişli Halaskargazi Street. Despite other retail stores were opened in different cities later on, our retail stores could not achieve the intended profitability and growth due to the financial crisis in 2000. During the financial crisis in 2000, in Taha Group companies which had difficulties in maintaining the cash flow balance and had to sell some production companies to meet their cash needs, the challenges brought by the experienced crisis prompted the management of the corporation to take radical decisions.
During this period, it was decided to separate the production group and the retail group from each other completely and to leave the wholesale dealership system and focus entirely on retailing. In line with these radical decisions, it was determined that the production companies shall focus on export under the roof of Taha Holding and under the Group Coordinator, İsmail Kısacık, who was responsible for production whereas Tema Holding and its affiliated Tema Mağazacılık, under the Chairmanship of Vahap Küçük and the CEO/Group Coordinator Mustafa Küçük, shall focus entirely on the retail sector.
Through Tema Holding and Tema Mağazacılık, merged under LC Waikiki, we act in line with our vision of becoming one of Europe's three most successful clothing brands until 2023. With our mission "everyone deserves to dress well", we continue to grow with our own stores domestic and abroad, and with our franchise partners in countries with legal obligations. With the factories established in various cities of Anatolia, we continue to work on the production and export of the world's leading brands. As of 2020, we are proud to reach 22.6 billion TL net sales, approximately 50 thousand employees, 845 million USD export and more than 1000 stores.
أعلنت المجموعة عن حاجتها إلي أخصائي تدريب وللشروط والمتطلبات | من هنا
وظائف اخري قد تهمك ،
》اعلان وظائف بوزارة التعليم العالي بعدد من التخصصات لحملة الماجستر والدكتوراه بتاريخ 17-4-2021
》شركة اورنچ مصر تطلب للتعيين موظفي خدمة عملاء بتاريخ 28-3-2021
》وظائف شركة الأهلي للخدمات الطبية المملوكه بالكامل للبنك الأهلي المصري بتاريخ 15 ابريل 2021
》الشركة المصرية للاتصالات تعلن عن فتح باب التقديم لخريجي كلية تجارة للعمل بقسم الحسابات ولا يشترط خبرة
》وظائف موظفي إستقبال بفنادق كمبينسكي الفاخرة بتاريخ 17-4-2021