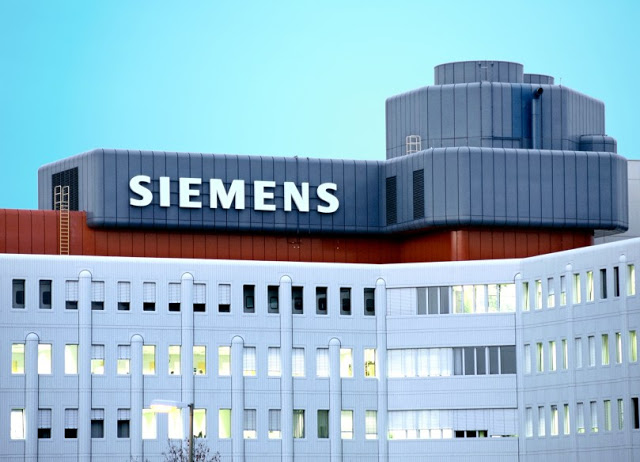 تفاصيل وظائف شركة Siemens مصر بتاريخ 20 ابريل
تفاصيل وظائف شركة Siemens مصر بتاريخ 20 ابريل
Senior Accountant
Cairo, Egypt
Finance
232371
Job Description
What keeps you awake at night? At Siemens, we are obsessed with developing the hidden technologies that transform the everyday. From building smart cities to the automated factories of the future, Siemens is a technology company that responds to the needs of people, drives societal and economic development, and protects our planet.
At Siemens, we are on a constant search for bright and innovative minds to fill our ranks.
Join our team in Egypt as a Senior Accountant and help us re-imagine the world by finding solutions and making the world a smarter place for tomorrow.
Your Role – International, Challenging And Future-Oriented!
Responsible for ensuring that general accounting processes and implementations are in adherence to Siemens policies and IFRS/local GAAP for Egypt.
Preparing bank reconciliation including classification for all incoming & outgoing bank transactions.
Perform accounting functions as assigned including, but not limited to bookkeeping, reconcile and report key Balance Sheet position, e.g. AR/AP, GR/IR, GIT, Advances to Suppliers, Suppliers' Retention, Advances from Customer and Customers' Retention.
Ensure transactions are recorded in conformance with IFRS/ local laws and taxes, and adequate internal controls are in place and in line with Siemens International Chart of Accounts.
Participate in month end closing procedures including coordination with shared services in India & Singapore as well as Lead Country.
Support in preparation of needed deliverables as per internal / external audit requirements, as well as respond to raised queries and support in coordination between divisions external audit teams.
Your Qualifications And Skills – Digital And Solid!
BA degree of commerce or equivalent from reputable university
3-5-years SAP/Accounting experience.
Strong communication and presentation skills with clear and professional communication with internal and external customers as well as proficiency in English.
Intermediate to advanced experience with MS Word, Excel, and Outlook.
Strong analytical thinking and accountability skills.
What else do you need to know?
As a world leader in developing and producing the most advanced engineering technologies, we improve lives and further human achievements worldwide, while also protecting the climate – all thanks to our employees. Working with us, you have the foundation to develop personally and professionally. We give you the chance to do something significant, that benefits society and human progress. We give you the chance to create a difference.
Diversity at Siemens is our source of creativity and innovation. Having different types of talent and experiences makes us more ambitious and better prepared to respond successfully to the demands of the Society. Therefore, we value the candidates that reflect the Diversity that we enjoy in our Company. Please find more information at www.siemens.com
At Siemens we are always challenging ourselves to build a better future. We need the most innovative and diverse Digital Minds to develop tomorrow's reality. Find out more about the Digital world of Siemens here: www.siemens.com/careers/digitalminds
We are looking forward to receiving your online application.
Please note: Only complete applications can be considered in the selection process.
Organization: Controlling and Finance
Company: Siemens Industrial LLC
Experience Level: Experienced Professional
Job Type: Full-time
وظائف اخري قد تهمك ،
》اعلان وظائف بوزارة التعليم العالي بعدد من التخصصات لحملة الماجستر والدكتوراه بتاريخ 17-4-2021
》شركة اورنچ مصر تطلب للتعيين موظفي خدمة عملاء بتاريخ 28-3-2021
》وظائف شركة الأهلي للخدمات الطبية المملوكه بالكامل للبنك الأهلي المصري بتاريخ 15 ابريل 2021
》الشركة المصرية للاتصالات تعلن عن فتح باب التقديم لخريجي كلية تجارة للعمل بقسم الحسابات ولا يشترط خبرة
》وظائف موظفي إستقبال بفنادق كمبينسكي الفاخرة بتاريخ 17-4-2021