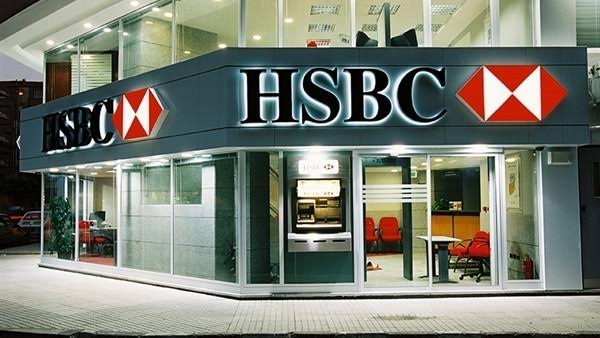 التقدم لوظائف بنك HSBC الحديثة بشهر فبراير 2021
التقدم لوظائف بنك HSBC الحديثة بشهر فبراير 2021
Job Description
Operations Associate – GTRF Operations, GSC's :
Description
The health and safety of our employees and candidates is very important to us. Due to the current situation related to the Novel Coronavirus (2019-nCoV), we're leveraging our digital capabilities to ensure we can continue to recruit top talent at the HSBC Group. As your application progresses, you may be asked to use one of our digital tools to help you through your recruitment journey. If so, one of our Resourcing colleagues will explain how our video-interviewing technology will be used throughout the recruitment process and will be on hand to answer any questions you might have.
Some careers have more impact than others.
If you're looking for a career where you can make a real impression, join HSBC and discover how valued you'll be.
HSBC is one of the largest banking and financial services organisations in the world, with operations in 64 countries and territories. We aim to be where the growth is, enabling businesses to thrive and economies to prosper, and, ultimately, helping people to fulfil their hopes and realise their ambitions.
We are currently seeking an experienced professional to join our team in the role of Operations Associate.
Principal responsibilities
Maintain and improve the delivery of "superior" customer service by working as directed by management to ensure that all work is processed within PLA
To ensure that all work is processed with guidelines and appropriate timescales in order to minimize operational risk and/or customer complaint.
To be aware of the nature of our customer's business and alert any unusual transactions, to Line Management
Proactively participating and leading change / transformation initiatives across the site and the bank
Ensure that the customer is at the heart of everything we do both personally and as an organisation by ensuring work is completed in accordance with established procedures and standards.
Ensure a high degree of accuracy in order to minimise operational risk
Work productively and professionally. Demonstrate ways to improve customer service and increase productivity.
To operate Operational and FCC Controls
To abide by the Group Compliance Policy by containing compliance risk in conjunction with the relevant Compliance Department. The term compliance embraces all relevant laws, rules and codes with which the business has to apply.
Qualifications
Requirements
Good International Trade experience and background required, working knowledge of ICC Publications UCP600, URC522
Awareness of the trade facilities and customer trade cycles
Awareness applicable to the role, of the content and application of ICC rules as related to Documentary Credits and Collections and of internal control procedures,
Strong interpersonal skills
Excellent English (written and verbal) communication skills
Medium-high MS office knowledge/skills (especially Excel)
Previous experience in large scale centralized operations is desirable
Flexibility to work in time zones as required by business
Due to the urgent hiring need, candidates with immediate right to work locally and no relocation need will be prioritised.
The chosen candidate for this role will be required to undergo enhanced vetting. Subject to local laws, this will require the individual to satisfactorily pass a series of additional checks as part of the recruitment process and on an ongoing basis, if appointed to the role. HSBC Group reserves its position with regard to any steps which it may take in relation to any material adverse findings which arise either when the checks are originally completed, and/or if relevant, on an ongoing basis. For more information about the enhanced vetting for this role please contact the recruiter for this role.
You'll achieve more when you join HSBC.
HSBC is an equal opportunity employer committed to building a culture where all employees are valued, respected and opinions count. We take pride in providing a workplace that fosters continuous professional development, flexible working and, opportunities to grow within an inclusive and diverse environment. We encourage applications from all suitably qualified persons irrespective of, but not limited to, their gender or genetic information, sexual orientation, ethnicity, religion, social status, medical care leave requirements, political affiliation, people with disabilities, color, national origin, veteran status, etc., We consider all applications based on merit and suitability to the role."
Personal data held by the Bank relating to employment applications will be used in accordance with our Privacy Statement, which is available on our website.
Job Field : Operations
Primary Location : Middle East-Egypt-Egypt-Cairo
Schedule : Full-time Shift : Rotating
Type of Vacancy : Country vacancy
Job Posting : 23-Feb-2021, 19:09:00 Unposting Date : 09-Mar-2021, 23:59:00
وظائف اخري قد تهمك ،
》برواتب تصل لـ 8000 ج تعلن وزارة القوى العاملة والهجرة عن توفير 4219 فرصة عمل
》مطلوب موظفي مبيعات داخل فروع ڤودافون براتب يبدء من 3300جنية
》برواتب تصل ل8000 جنيه وظائف خالية بشركة LG إل جي للالكترونيات
》وظائف بنك الإسكندرية بتاريخ 10 فبراير2021
》وظائف شركة Etisalat Misr بتاريخ 7 فبراير 2021
》وظائف بنك المشرق بتاريخ 10 فبراير 2021