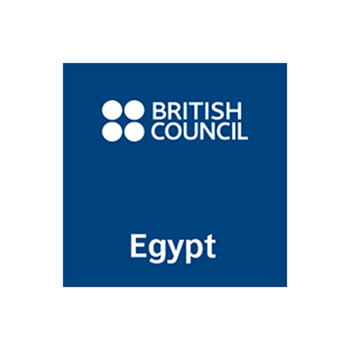 التقدم لوظائف المركز الثقافي البريطاني بالقاهرة بتاريخ 1 مارس 2021
التقدم لوظائف المركز الثقافي البريطاني بالقاهرة بتاريخ 1 مارس 2021
Commercial Officer – Teaching Centre
About the job
The British Council builds connections, understanding and trust between people in the UK and other countries through arts and culture, education and the English language. We work in two ways – directly with individuals to transform their lives, and with governments and partners to make a bigger difference for the longer term, creating benefit for millions of people all over the world. We help young people to gain the skills, confidence and connections they are looking for to realise their potential and to participate in strong and inclusive communities. We support them to learn English, to get a high-quality education and to gain internationally recognised qualifications. Our work in arts and culture stimulates creative expression and exchange and nurtures creative enterprise. We connect the best of the UK with the world and the best of the world with the UK. These connections lead to an understanding of each other's strengths and of the challenges and values that we share. This builds trust between people in the UK and other nations which endures even when official relations may be strained. We work on the ground in more than 100 countries. In 2019-20 we connected with 80 million people directly and with 791 million overall, including online and through our broadcasts and publications.
Role Title: Commercial Officer – Teaching Centre
Pay Band: H/4
Location: Agouza, Egypt
Number of positions: 1
Contract type: 1 Year renewable
Salary offered for this position: 7709.87 EGP
Closing date and time: 13 March 2021(23:59) GST time
Please note that all applications for this post should be submitted in English.
This role is open to candidates who have the right to work in Egypt
About Us
The British Council is the UK's international organisation for cultural relations and educational opportunities. We create friendly knowledge and understanding between the people of the UK and other countries. We do this by making a positive contribution to the UK and the countries we work with – changing lives by creating opportunities, building connections and engendering trust.
We work with over 100 countries across the world in the fields of arts and culture, English language, education and civil society. Each year we reach over 20 million people face-to-face and more than 500 million people online, via broadcasts and publications. Founded in 1934, we are a UK charity governed by Royal Charter and a UK public body.
The Opportunity
While playing an active role in the Teaching Centre Corporate Services team, the post-holder will provide registration, invoicing and administrative support for Teaching Centre corporate contracts (fixed and flexi) and marketing support for potential corporate contract clients (fixed and flexi) and provide administration support to the teaching centre teacher training team.
The Commercial Officer post is a challenging role, which requires accuracy, flexibility and time management skills, coupled with an ability to deliver excellent customer service.
You Will Be Accountable For
Registration and invoicing for corporate contracts
▪ Register contract corporate students, as per Corporate Services' need.
▪ Invoice contract business partners.
▪ Monitor and chase aged debtors as per FCCF and local guidelines.
▪ Aged debtors reported to Commercial Manager and TCM, as per requirement.
▪ Liaise appropriately with other Corporate Services staff, as required, within agreed timeframe and standard.
Corporate Services administrative support
Communicate relevant administrative and academic information to clients and/or corporate students accurately and promptly.
Maintain corporate contract client and student information as per FCCF and Teaching Centre requirements and supplementary details as per Corporate Services requirements.
Keep the original signed corporate contract and a scanned soft copy securely for each client, covering each registration, (or equivalent, such as an agreement document in the case of another British Council department). Corporate contracts are signed by client and British Council signatory and carry the British Council stamp.
Reconcile contract income and activity as per FCCF and Teaching Centre Manager requirements.
Print certificates.
Provide administrative support for other Commercial Services staff, as required, within agreed timeframe and standard.
Marketing support for corporate clients
Act as main point of contact for initial corporate client enquiries.
From incoming enquiries, potential corporate clients are provided with relevant information, including marketing/promotion materials, as relevant, and enquiries forwarded to relevant staff for further follow up, as per Commercial Manager, Teaching guidelines.
Provide administrative support for marketing activity where necessary.
Risk & compliance
Follows agreed corporate risk management processes and procedures when delivering services (e.g. child protection, security policies, financial protocols, anti-fraud measures) to protect the interests of the BC and its customers at all times.
Analysis & reporting
Using standard procedures and templates, regularly records, analyses and reports on commercial activity levels and performance data, to support managers in making timely and effective business decisions that respond to business needs.
Commercial & resource management
Operates and runs regular reports on range of standard, corporate financial processes and procedures to enable effective budget and resource management for the team, or project(s) – e.g. purchase order system, FABS, SAP, procurement processes.
Actively seeks to maximise value for money when acquiring resources, goods or services for the team, unit or project.
Leadership & management
Plans and prioritises own work activities, which span across a range of different work streams, responding to changing and at times competing requirements to ensure effective delivery of responsibilities over a weekly/monthly time horizon.
Tasks and coordinates others (e.g. third party suppliers, external partners and internal colleagues) to complete activities in accordance with agreed service delivery/ contractual/ project milestones or requirements (e.g. cost schedules, time deadlines etc.).
About You (essential Requirements For The Role)
English at Proficiency Level C1
Arabic (spoken and written)
Bachelor degree in any subject
1-year experience in a customer focused environment
Experience of logistical administration using IT systems
Proficiency in MS Modules
Experience working in a multi-cultural organisation in an international context
Strong organisational skills with the ability to prioritise tasks and meet deadlines
Ability to build effective relationships with employees and management to achieve the delivery of high quality and effective professional services
Ability to develop and manage a range internal and external stakeholder relationship
Administrative experience with the ability to interpret and follow organisational policy and practices
Desirable Requirements
Proven track record in general office administration
Experience working in academic or educational environment
Further Details
If you are interested in the post and feel that you are suitable for the role, then we would really like to hear from you. Please apply by 13 March 2021 (23:59 GST Time).
A connected and trusted UK in a more connected and trusted world.
Equality Statement
The British Council is committed to a policy of equality and to valuing diversity and is keen to reflect the diversity of the societies in which we work at every level within the organisation. We welcome applications from all sections of the community. We aim to abide by and promote equality legislation by following both the letter and the spirit of it to avoid unjustified discrimination, recognising discrimination as a barrier to equality of opportunity, inclusion and human rights. All staff worldwide are required to ensure their behaviour is consistent with our policies.
The British Council has Disability Confident Employer Status. We offer a guaranteed interview scheme for disabled applicants who meet the essential criteria for the role. Applicants are encouraged to highlight any specific requirements or adjustments needed to enable participation in the recruitment process.
وظائف اخري قد تهمك ،
》برواتب تصل لـ 8000 ج تعلن وزارة القوى العاملة والهجرة عن توفير 4219 فرصة عمل
》مطلوب موظفي مبيعات داخل فروع ڤودافون براتب يبدء من 3300جنية
》برواتب تصل ل8000 جنيه وظائف خالية بشركة LG إل جي للالكترونيات
》وظائف بنك الإسكندرية بتاريخ 10 فبراير2021
》وظائف شركة Etisalat Misr بتاريخ 7 فبراير 2021
》وظائف بنك المشرق بتاريخ 10 فبراير 2021