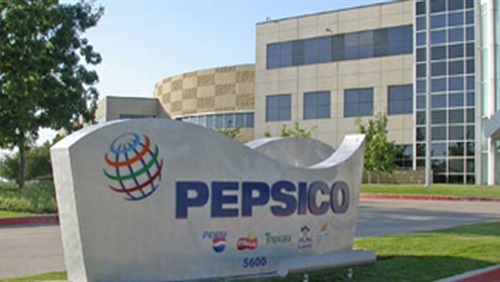 التقدم لوظائف شركة PepsiCo بتاريخ 25 فبراير 2021
التقدم لوظائف شركة PepsiCo بتاريخ 25 فبراير 2021
Control & Reporting Assistant Analyst – Distributors PO1
About the job
Auto req ID: 230172BR
Main Purpose
Job Description
The Control & Reporting – Analyst | Distributors is responsible for supervise the control part in the assessment phase of the distributor CFI & PCE. The job holder will be partner with planning & Sales team to review the monthly Distributors P&L and ensure processing it in a timely manner & communicate it to all distributors and finance field team. In addition to prepare the distributors Credit management data.
This role will support the Control & Reporting – Associate Manager |Distributors in HO to ensure and harmonize all day to day distributors related control activities and also resolving any challenges that might affect the sales operation activities in addition to commercial financial accounting including period end close and analysis, and monitoring controls for compliance to corporate & local policy.
Accountabilities
Financial Reporting
Prepare the daily distributors status by the due invoices available credit limits.
Follow up with the invoices issues in night shift to avoid any stoppage for Sales orders.
Follow up and review the daily collection for distributors in CFI bank account and solve the bank reconciliation issues with Analysis team.
Reconcile the Gross Revenue between the two system & ensure accuracy
Monthly reconciliation for all distributor trade spending during the month
Monitoring the Trucks transfers between the locations and ensure that proper approvals are in place.
Review & ensure accurate depreciation for all distributor's assets.
Review Accruals vs Spending and ensure related actions.
Performance Management Reviews
Handle the sales order with sales department that need to be removed after the final status.
Cash deposits reconciliation between SAP, Sales Buzz & CFI Bank account.
Review and approve all Trade spending actual & accruals
Monitoring the Dist. Cash box movements.
Preparing the monthly warehouse utilization report for distributors.
Prepare Goods in Transit "GIT" analysis for CFI.
Credit study for all distributors .
Audit & Compliance
Preparing the monthly KPIs for distributors.
Tracking the Market bad debts and its settlements.
Follow up on customer confirmation results.
Review the consolidated loyalty analysis.
Consolidate the Field Audit Findings and discuss with Field Supervisors.
Review Distributors Contract and Multi-Year Contract "MYC" process.
Ensure timely closure of.
Internal audit remediation and track progress
Corporate audit remediation and track progress
Special Projects
Work closely with Tax team to prepare the needed Tax letters for all Distributors data preparation as per request.
Lead & partner with BIS to implement system enhancements of sales & distribution areas .
Qualifications/Requirements
Bachelor's degree in Commerce/ Finance from a reputable university.
0-2 years of relevant experience.
English language Proficiency
MS Office Applications and SAP experience
A good working knowledge of accounting software.
Solid understanding of the local laws and regulations as well as company policies and procedures
وظائف اخري قد تهمك ،
》برواتب تصل لـ 8000 ج تعلن وزارة القوى العاملة والهجرة عن توفير 4219 فرصة عمل
》مطلوب موظفي مبيعات داخل فروع ڤودافون براتب يبدء من 3300جنية
》برواتب تصل ل8000 جنيه وظائف خالية بشركة LG إل جي للالكترونيات
》وظائف بنك الإسكندرية بتاريخ 10 فبراير2021
》وظائف شركة Etisalat Misr بتاريخ 7 فبراير 2021