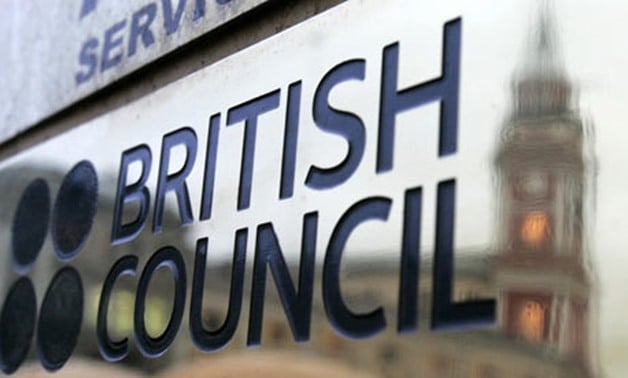 التقدم لوظائف المركز الثقافي البريطاني بالقاهرة بتاريخ 17 فبراير 2021
التقدم لوظائف المركز الثقافي البريطاني بالقاهرة بتاريخ 17 فبراير 2021
Payroll Accountant – Egypt and Yemen
Date: 17-Feb-2021
Location: Cairo, Middle East and North Africa, EG
Company: British Council
Role Title: Payroll Accountant – Egypt and Yemen
Pay Band: H
Location: Egypt
Number of positions: 1
Contract type: 1 year contract – renewable
Closing date and time: 2 March 2021 (11:59 pm GST time)
Please note that all applications for this post should be submitted in English.
This role is open to candidates who have the right to work in Egypt
About us:
The British Council is the UK's international organisation for cultural relations and educational opportunities. We create friendly knowledge and understanding between the people of the UK and other countries. We do this by making a positive contribution to the UK and the countries we work with – changing lives by creating opportunities, building connections and engendering trust.
We work with over 100 countries across the world in the fields of arts and culture, English language, education and civil society. Each year we reach over 20 million people face-to-face and more than 500 million people online, via broadcasts and publications. Founded in 1934, we are a UK charity governed by Royal Charter and a UK public body.
The opportunity:
As a Payroll Accountant, you will be responsible for Egypt and Yemen payroll, TG and staff payroll deductions within the Egypt cluster. This post will be part of the Financial Accounting Team supporting Egypt cluster. This is a good opportunity to work in a cluster and perform payroll for other countries within the cluster as well.
You will be accountable for:
Prepare monthly local staff salaries calculation; report month to month reconciliation.
Prepare monthly GBP supplement calculation; report month to month reconciliation.
Prepare monthly teaching center salaries; report month to month reconciliation.
Check overtime and TOIL claims in line with TACOS (local terms and conditions) and policy.
Reconcile Social Insurance GL account and prepare monthly payments.
Prepare online payments on HSBC and sharing manual cheques figures to Business Operation team.
Prepare Direct Cost Staff Assignments and sharing it with Central Planning team.
Control staff loans and advances on SAP and report offline monthly reconciliation.
Calculate monthly terminal gratuity (TG) provision and quarterly record on SAP; keep TG GLs up to date on SAP and matching offline sheets.
Ensure proper coding of the staff salaries to the correct Cost Centers.
Prepare final payments for leaving staff and ensure no unsettled commitments or eligibilities between the employee and the council or between the council and the bank.
Provide Senior Accountant with the forecasted cash outflow related to payroll payments.
Control Reimbursement of Operational Entitlements for UKA staff where applicable.
Reconcile SAP payroll charges with HR on monthly basis.
About You (essential requirements for the role):
We are looking for someone with a good level of written and spoken English (Aptis B1)
You should either have a University Degree along with 2 years of relevant accounting experience.
Desirable requirements:
A major in Accounting
Experience working with SAP / Payroll systems eg. MenaME.
Further details:
If you are interested in the post and feel that you are suitable for the role, then we would really like to hear from you. Please apply by 2 March 2021 (23:59 GST Time).
وظائف اخري قد تهمك ،
》برواتب تصل لـ 8000 ج تعلن وزارة القوى العاملة والهجرة عن توفير 4219 فرصة عمل
》مطلوب موظفي مبيعات داخل فروع ڤودافون براتب يبدء من 3300جنية
》برواتب تصل ل8000 جنيه وظائف خالية بشركة LG إل جي للالكترونيات
》وظائف بنك الإسكندرية بتاريخ 10 فبراير2021
》وظائف شركة Etisalat Misr بتاريخ 7 فبراير 2021