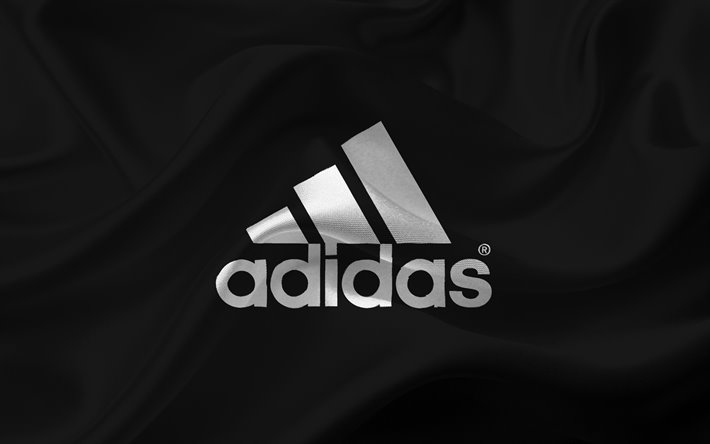 التقدم لوظائف شركة adidas بتاريخ 11 فبراير 2021
التقدم لوظائف شركة adidas بتاريخ 11 فبراير 2021
Manager Real Estate
About the job
Purpose & Overall Relevance For The Organization
This role is responsible to maximize the profitability of Retail by securing Real Estate in alignment with the adidas Group's retail & franchise store growth targets for the dedicated Market.
This function will be accountable for analyzing market potential and create a penetration plan for own retail & franchise. Identifying potential sites, assessing their viability, lease negotiation of sites as well as ensuring that financial hurdles are met in the overall development of adidas Group retail & franchise locations. This role will also build network with key real estate developers.
Key Responsibilities
Functional;
Analyzing market potential and create a penetration plan for own retail & franchise
To identify and evaluate all real estate opportunities through site visits, site selection metrics and criteria, demographic analysis and research to ensure the best locations for the brand are secured
To manage metrics and criteria for which site selection decisions will be made (research analytics, financial performance, revenue prediction models)
To negotiate letters of intent and key lease deal points to the brand's advantage & Franchisee Partner
To present the adidas Group's retail concepts to prospective landlords & franchise partners
To manage external Real Estate resources in locating and evaluating potential sites
To manage the creation of site justification packets as part of the capital approval processes.
To evaluate existing store portfolio to actively drive relocation, rent reductions, recommend lease renewals and terminations and negotiate renewals and extensions where appropriate
To account for the real estate organization performance and cost base by Concept across the Market
Administration;
Maintenance of existing and new leases together with all other real estate specific contract documentation.
Review and process occupancy cost reconciliations against the relevant Lease terms.
Use of Lease Management System to ensure payment accuracy and control of key lease events, mitigation of financial demands and ensuring compliance to Lease requirements.
Manage monthly sales reporting process to Landlords (where required).
Review Lease abstracts to ensure accuracy against full contract documentation package.
Review and process percentage rent payments (where required) and update security deposit payments when necessary.
Support Finance with occupancy expense forecasting and similar inquiries.
Manage communication with Landlord Lease Administration teams.
Track and manage documentation review and signatory processes.
Control Lease registrations with Government departments.
Collaboration across Emerging Markets Real Estate team to drive a structured and consistent approach to Lease Administration and Management.
Create excel reports for the RE Team
Manage data for the department
Personnel;
Live and develop the Adidas culture build on the 3C's: collaboration-creativity and confidence
Set personal objectives, targets, guidelines and assess all reports
Develop the functional skills and the leadership behaviors for yourself & direct reports
Manage all reports as an integrated team by setting team objectives, targets and guideline
Identify talents and secure succession planning is in place
Secure diversity within Buying and Merchandising
Controlling;
To measure progress on own KPIs
To report to all superiors
To monitor all reports
To monitor and report on customers and competitors sell-through and activities, and propose/initiate/take actions
To provide realistic plans
Key Relationships
Global Retail Centre of Excellence (CoE)
Customers
CoE Expansion
Market Retail team including:
Retail Back Office (RBO) team (within both Lead and Multifunctional Markets)
Regional Real Estate Managers
Senior Retail Director
Senior Manager Store Development
External – Landlords, Managing Agents, Government Departments and external vendors.
Knowledge, Skills And Abilities
Manage business (Process and Projects)
Manage and develop people
Provide a framework for performance
Result orientation
Influencing others
Good analytical and problem-solving skills
Communication skills
Decision Making
Organization/ People management.
Coaching skill
Financial acumen
Good IT skills (Word, Outlook, Excel, PowerPoint)
Fluency in English & French and local language of Market HQ
Good numeracy, literacy, verbal and written communication skills
Knowledge of Lease Management Systems and/or working in a Lease Administration function.
Geographical mobility
Requisite Education And Experience / Minimum Qualifications
University degree with an emphasis in real estate or finance preferred, or equivalent professional experience
Functional: > 4 years retail specific real estate site selection experience, preferably with a major mall-based retailer
Leadership: > 5 years' experience
Administration: > 5 years' experience
Industry: ideally in apparel/fashion/shoes (or FMCG )
Exposure: Sports, store implementation, Real estate community, legal partners
IT and Language skills
Outlook: basic
Word: advanced
Excel: advanced
PowerPoint: advanced
English: advanced
Local language: Fluent
وظائف اخري قد تهمك ،
》برواتب تصل لـ 8000 ج تعلن وزارة القوى العاملة والهجرة عن توفير 4219 فرصة عمل
》مطلوب موظفي مبيعات داخل فروع ڤودافون براتب يبدء من 3300جنية
》برواتب تصل ل8000 جنيه وظائف خالية بشركة LG إل جي للالكترونيات
》وظائف بنك الإسكندرية بتاريخ 10 فبراير2021
》وظائف شركة Etisalat Misr بتاريخ 7 فبراير 2021
》وظائف بنك المشرق بتاريخ 10 فبراير 2021