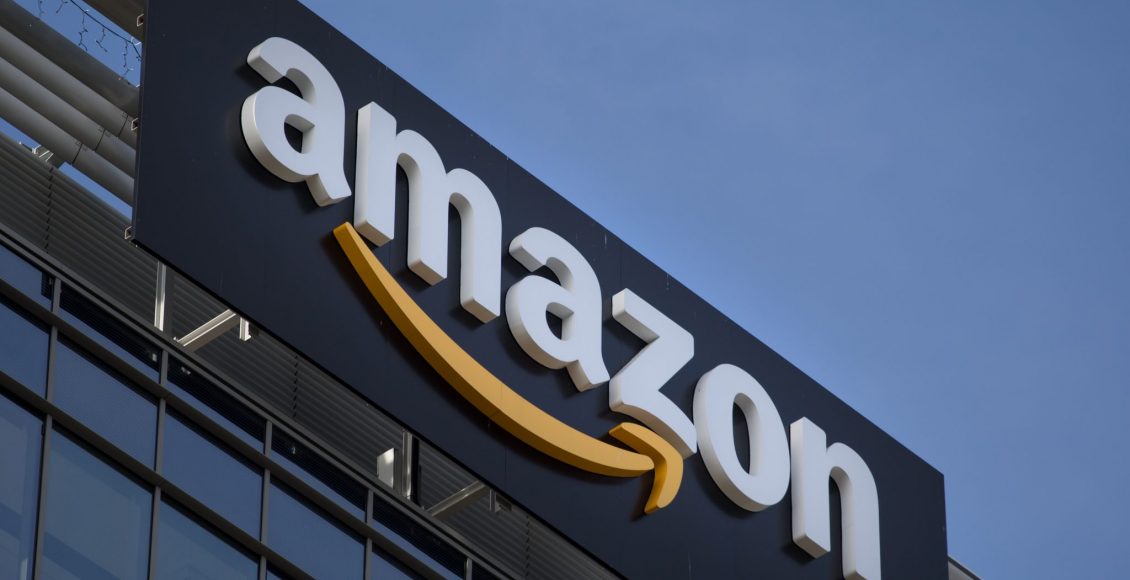 التقدم لوظائف شركة أمازون بتاريخ 11 فبراير 2021
التقدم لوظائف شركة أمازون بتاريخ 11 فبراير 2021
Marketing Account Manager
About the job
Description
About Amazon Payment Services: Building the future of online payments in the region has been a rewarding passion for us since day one. We've seen so much change in the last few years alone that we're constantly facing new and exciting challenges as businesses continue to evolve to better serve their customers.
Our part in all this is simple. We try to make it as easy as possible for people to make easy online payments for the things they love. In the end, everything comes down to the connection between reliable merchants and valued customers, and we try to facilitate this interaction in the best way possible.
Whether it's through our extensive knowledge of the payment industry or our partnerships with local service providers, everything we do is aimed at creating a safe, reliable and rewarding payment networks that connect the Middle East to the rest of the world.
Amazon Payment Services is regional expert in payment processing technology and solutions across major markets in the GCC & Levant countries, operating in UAE, Egypt, Saudi Arabia, Lebanon, Jordan and Qatar.
Job Brief
We are looking for an enthusiastic Marketing Account Manager to help us in our overall marketing efforts. You will be an integral part of the development and execution of marketing plans to reach targets from brand awareness to product/service promotion.
A Marketing Account Manager should be a competent professional able to grasp consumer behavior trends and generate creative ideas. You should also be well-versed in specialized marketing concepts, principles and tactics.
The goal is to deliver effective marketing programs that will help our reputation.
The Marketing Account Manager drives marketing campaign efforts and will create and execute digital marketing campaigns that scale, implement best practices, utilize new tools and platforms to foster better customer experiences, and make continuous improvements based on data and insight. This role will influence marketing programs with strategic thought leadership and technical solutioning to ensure campaign goals are met. The ideal candidate for this role will take an analytical approach to problem solving and have a proven track record of building and executing strategic lead generation campaigns that drive new customer acquisition and generate pipeline.
Responsibilities
Lead the strategy and execution of marketing campaigns including project management, build, QA, deployment, testing, and reporting.
Oversee intake, scoping, capacity planning, and execution workflow for digital marketing and lead generation activities in partnership with cross-functional internal stakeholders.
Lead initiatives to improve processes and productivity which enable other digital marketers to scale with high bars on quality and efficiency.
Identify and share best practices for audience targeting and database hygiene, email/digital marketing strategy, events, tracking instrumentation and digital channel measurement.
Manage external agency relationship and resourcing, as needed, to augment team capacity to execute campaigns with strong ROI.
Utilize digital demand center intake and planning tools and process infrastructure to enable a consolidated digital campaign calendar.
Develop and analyze digital channel performance metrics to drive future marketing decisions and optimize lead acquisition and activation strategy.
Oversee the creation and optimization of email, landing page, and marketing activity program templates in Marketo, GoToWebinar, Social Listening tools, Adobe Analytics and other martech tools.
Deliver clear, consistent, and frequent communication with other marketing and business stakeholders to ensure ongoing clarity on strategy, tactics, goals, and performance for digital channels.
Excellent attention to detail — required in order to meet our high bar for customer-facing content and provide flawless execution.
Basic Qualifications
Minimum of 3 years of experience in a high-tech B2B demand generation/digital marketing role.
Bachelor's degree in Marketing or Business or comparable education/experience.
Experience creating and executing integrated marketing lead generation campaigns using tactics that include live and/or virtual events, webinars, lead nurture programs, and CRM/sales insights.
Experience building and formatting web pages and email templates. Basic HTML/CSS skills for both email and web.
Hands-on experience building, launching, and reporting on campaigns.
Preferred Qualifications
Marketo Certified Expert or advanced experience.
Knowledge of testing and measurement practices to optimize ROI and evolve strategy.
Track record of developing and managing multiple marketing programs simultaneously.
Extensive Salesforce experience preferred.
Strong analytical and problem-solving skills.
Strong understanding of email, demand gen, and general digital marketing best practices.
Excellent project and time management skills.
Strong written and verbal communication skills.
Highly organized and detail-oriented with ability to prioritize multiple projects at a team level.
Not afraid to try new things – driven to constantly improve results.
Thrives in a fast-paced environment with the ability to pivot quickly and problem-solve collaboratively.
Comfortable working in a matrixed organization, with the ability to build relationships with stakeholders and cross-functional teams including Product Marketing, Field Marketing and Sales.
Experience working with creative and operations agencies in an outsourcing capacity.
وظائف اخري قد تهمك ،
》برواتب تصل لـ 8000 ج تعلن وزارة القوى العاملة والهجرة عن توفير 4219 فرصة عمل
》مطلوب موظفي مبيعات داخل فروع ڤودافون براتب يبدء من 3300جنية
》برواتب تصل ل8000 جنيه وظائف خالية بشركة LG إل جي للالكترونيات
》وظائف بنك الإسكندرية بتاريخ 10 فبراير2021
》وظائف شركة Etisalat Misr بتاريخ 7 فبراير 2021