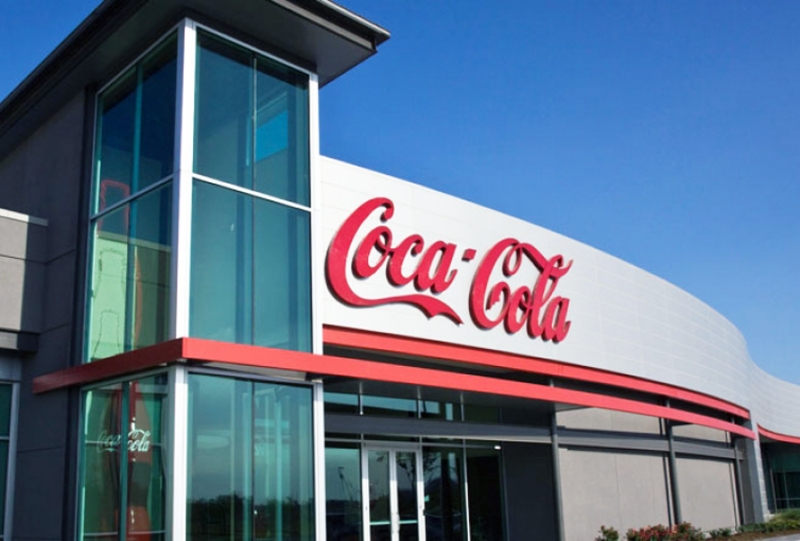 التقدم لوظائف شركة Coca Cola بتاريخ 11 فبراير 2021
التقدم لوظائف شركة Coca Cola بتاريخ 11 فبراير 2021
Client Services Manager
About the job
Position Overview
The Client Services Manager (CSM) has direct responsibility for delivering standard and high quality IT products & services for all end-users located in assigned CPS plants. The CSM partners with the local Business Unit to deliver IT products and services for the CPS sites and other TCCC sites as required.
The CSM will engage with the relevant CPS site leadership teams to agree business priorities in the delivery of project and day to day services for the sites. The CSM will also engage with the CPS IT Infrastructure manager to plan and implement IT capital spend projects in line with site master plans and technology roadmaps.
The CSM manages a virtual team of IT associates (internal and contract) across a minimum of 3 locations.
Function Related Activities/Key Responsibilities
Service Management & Measurement: Be responsible for the quality of the delivery of all IT baseline services to service levels i.e.
Single point of escalation for all sites under his/her responsibility
Clearly communicate the processes, services and value of these to the sites.
Ensure that all IT services are agreed, defined and delivered. This includes the handling of VIP (senior management) issues and complaints.
Measure and continuously improve these services and report appropriately to the client groups.
People leadership for direct reports: enabling performance, development and career planning and follow-up, feedback/coaching.
Management of services contract for contract personnel
Business relevant and timely communication with the team
Run routines involving all direct reports, service contracts in order to
Follow-up on ticket resolution status in each and every site location of his/her responsibility re. issues affecting VIPs
Drive common initiatives to improve IT client services in areas of service desk, desk side support, network, telephony, service requests, IT survey…
Business & Technology Improvement Projects: Drive business productivity and collaboration via the use of standard global technologies
Proactively identify opportunities to add value to the business through direct engagement with the business at all levels to develop the understanding of how IT collaboration tools can simplify and speed up work.
Engage with CPS IT Infrastructure Team in prioritization discussion from an end user perspective
Supervise the planning, development and delivery of IT exploitation programs across the sites.
Be responsible for the execution (on scope, on time, on budget) of all collaboration and exploitation projects within assigned sites.
Track delivered benefits.
Assist in the preparation of the capital plan and technology roadmaps
Identify IT related needs and implement the best solutions
Provides support for shop floor IT hardware, including but not limited to servers, storage, network switches, desktop PCs
Assists in the evaluation and selection of solution for Manufacturing Execution Systems. ,
Works with local automation team to execute automation projects which require IT inputs.
Responsibility to comply with Information Risk management procedures including IT audit requirements, Disaster Recovery Procedure and IT Business Continuity Plan, Information Protection Policy, AUP etc.. communication. Responsible for complying with procurement policy requirements and chart of authority approvals
Drive efforts of upgrading Data analytics and Industry 4.0 efforts driving and enabling implementation of improvemenet opportunities with the local teams
Provide the LT with advice/recommendations related to business improvement and enhancement e.g. new technologies, systems, training and development, etc..
Education Requirements
University/Bachelor's Degree
Related Work Experience
10+ years in a busy operational IT manufacturing plant environment
Building relationships and networks, preferably in a customer facing role
Leveraging vendors/internal service providers and matrix organizations for program execution
IT program deployment and change management and improvement plans definition and execution in a manufacturing environment
Experience of leveraging collaboration technologies
Virtual team leadership and people management
Experience with SAP and/or Industry 4 and Industrial IOT
Functional Skills
Communication – This is a complex area as communication reaches users in different countries with different cultures. Responsible for communicating IT plans and strategies to relevant CPS site leadership teams in assigned site/country responsibility
Analysis/Problem Solving – requires a broad IT knowledge in order to make the assessment of the situation, conduct the appropriate dialogue with specialized teams and develop the relevant client communication
Innovation – deployment of new technologies by ensuring the best possible end user experience including relevant training and documentation
Our Purpose And Growth Culture
We are taking deliberate action to nurture an inclusive culture that is grounded in our company purpose, to refresh the world and make a difference. We act with a growth mindset, take an expansive approach to what's possible and believe in continuous learning to improve our business and ourselves. We focus on four key behaviors – curious, empowered, inclusive and agile – and value how we work as much as what we achieve. We believe that our culture is one of the reasons our company continues to thrive after 130+ years. Visit Our Purpose and Vision to learn more about these behaviors and how you can bring them to life in your next role at Coca-Cola.
We are an Equal Opportunity Employer and do not discriminate against any employee or applicant for employment because of race, color, sex, age, national origin, religion, sexual orientation, gender identity and/or expression, status as a veteran, and basis of disability or any other federal, state or local protected class. When we collect your personal information as part of a job application or offer of employment, we do so in accordance with industry standards and best practices and in compliance with applicable privacy laws.
وظائف اخري قد تهمك ،
》برواتب تصل لـ 8000 ج تعلن وزارة القوى العاملة والهجرة عن توفير 4219 فرصة عمل
》مطلوب موظفي مبيعات داخل فروع ڤودافون براتب يبدء من 3300جنية
》برواتب تصل ل8000 جنيه وظائف خالية بشركة LG إل جي للالكترونيات
》وظائف بنك الإسكندرية بتاريخ 10 فبراير2021
》وظائف شركة Etisalat Misr بتاريخ 7 فبراير 2021
》وظائف بنك المشرق بتاريخ 10 فبراير 2021