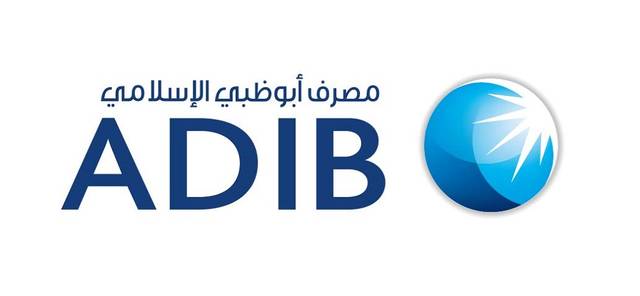 وظائف بنك أبوظبي الإسلامي
Abu Dhabi Islamic Bank - Jobs - EgyCareers
وظائف بنك أبوظبي الإسلامي
أعلن بنك أبوظبي الإسلامي عن فرص عمل إدارية شاغرة
1 – Financial Reporting Senior Officer, Subsidiaries
Job Purpose :
The Subsidiaries Reporting process was originated to achieve the following:
Prepare and provide the management with needed reports related to Subsidiaries companies.
Insure of the quality of information and financial statements related to subsidiaries companies.
Highlighting the important events – related to subsidiaries companies – to the management to be considered in decisions making.
Handling the subsidiaries companies' financial issues.
Key Accountabilities:
Record the financial transaction of Subsidiaries companies.
Ensure the accuracy of said transactions and the good documentations.
Prepare monthly TB for Subsidiaries companies.
Prepare quarterly and annually financial statements for Subsidiaries companies.
Prepare monthly Proofing for Subsidiaries companies' GLs.
Prepare all needed reports related to Subsidiaries companies.
Preparing the quarterly package of the BOD including the BOD report, full set of variance analysis for said subsidiary.
Handling External audit requirements
Cash management for Subsidiaries companies.
Handling payments for ADI Lease
Reasonable for preparing reply for EFSA Enquiries and comments
Prepare monthly Proofing for Subsidiaries companies' GLs.
RCSA risks updating on a Quarterly base
RCSA controls Testing on a Quarterly base
Handling Oracle Issues with External support Team
Reasonable for separating financial statements into Islamic and traditional pools
Minimum Qualifications:
The candidate must be qualified in accounting
The candidate must be qualified in cash management
The candidate must have a good knowledge of Oracle
The candidate must have a good knowledge of lows and regulations
Minimum Experience: 6 Years
Job specific Skills:
Investigation, tracing skills, reconciliation skills & high ability to discover errors & fraud.
It is a sense obtained by experience.
Expert in EG GAAP , CBE regulations , IFRS
Generic Skills :
Excellent command English spoken & written
( Excellent command of Microsoft office (Excel, Word, Power Point, etc
2 – Communication & Ent. Network Senior Manager
Key Accountabilities:
· Responsible for managing IT Infrastructure Network team and involves ensuring compliance monitoring to ADIB infrastructure policies and standards and insure that all defined policies, standards and base lines are in place, and to assists the information security team implement various security initiatives.
· Monitor performance of network / Voice components to identify potential problems and performance bottlenecks, advice for the corrective actions for any problem.
· Advice for any required enhancement to accelerate problem discovery and arrange for the required tools with related IT teams.
· Responsible for applying ADIB standards to the data centres and branches IT rooms network infrastructure components to insure highest level of availability to all running service
· Provide data & voice networks health status reports.
· Provide regular direct feedback via annual reviews, one-on-one meetings, and informal coaching opportunities to team members regarding career development, performance issues, teaming skills, process issues, and decision-making skills
· Manages the day-to-day operation and problem-solving so that a team meets the agreed SLAs
· Managing the service provider's deliverables quality and agreed SLA through scheduled meetings.
· Install, troubleshoot WAN problems with ISPs and plan for corrective actions when needed.
· Manage Call Center Voice Services and ensure smooth operations for Call Center team
· Support Call Center business for any new business features required
· Support Business teams for new Branches opening and relocation
· See through the development and implementation of the IT Program and key priority projects
· Establish and maintain a professional, trained, and motivated staff through effective implementation of performance standards
· Communicate status of the IT program and issues to key stakeholders
· Establish operational and team goals, objectives and work plans for the team
· Monitors compliance with information security policies and procedures, referring problems to the appropriate department manager
· Establish and maintain ongoing relationships with other adjacent IT teams and Business areas to facilitate cross functional problem resolution and process improvements
· Serves as an internal IT Network consultant to the organization
· Keep aware of technology and industry security trends and their relevance to ADIB operations
Minimum Qualifications
Bachelor degree of communication engineering or equivalent education.
At least 10 years' experience in networking support.
CCNA, CCNP and CVOIP is preferred.
Job Specific Skills
· Providing Direction
· Know and develop yourself and others
· Using Resources
· Working with People
· Achieving Results
· Judgment
Generic Skills
· Excellent communication skills
وظائف اخري تهمك ،
》 وظائف مصلحة الضرائب المصرية لسنة 2020
》 يوم مفتوح للتوظيف للبنك الوطني الكويتي
》وظائف إدارية لشركة راية براتب 5000 ج

》وظائف شركة Tseppas لشهر أكتوبر 2020