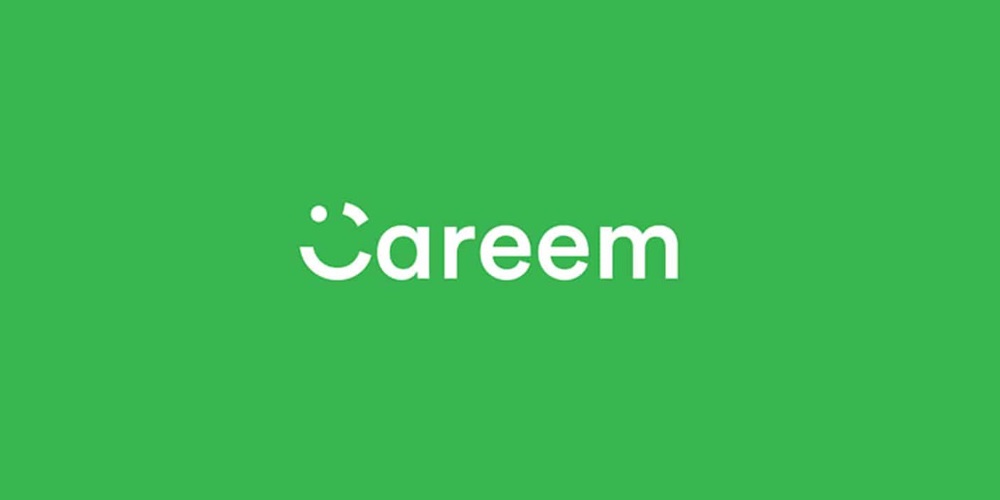 وظائف إدارين ومهندسين لشركة Careem بتاريخ 4 أكتوبر
Careem - IT Engineer - Business Development Manager - EgyCareers
وظائف إدارين ومهندسين لشركة Careem بتاريخ 4 أكتوبر
اعلنت شركة Careem  عبر صفحتها الشخصية عن توافر فرص عمل إدارية وفرص للمهندسين .
الوظائف :
1 – Business Development Manager
We are looking for a Business Development Manager to drive Sales & partnerships with different industries, private & governmental companies. The person in this role has a distinct opportunity to make a tremendous impact on the region and the trajectory of the company
Reporting The role reports into the Head of Sales & Business Development Department
Actively source responsibilities;
Acquire, develop & maintain corporate strategic accounts & partnerships
Manage complex contract negotiations across different verticals
Acquire & manage Loyalty partners on Careem reward program
Lead the implementation of partnerships with different stakeholders
Support billing & collection cycle for corporate & loyalty accounts
Maintain an active & healthy opportunities pipeline/ funnel
Key Performance Indicators The ideal candidate will have a passionate commitment to improving the lives of people, an insane focus on excellence and customer service, and a strong alignment with our core values: being bold, focused, agile and collaborative
Qualifications/Skills Required
5+ years of experience as Sales leader or Business Development in a high-performing organization
Experience working with the strategic corporate account government
Strong account management, relationship building and process management skills
Ability to craft and articulate solutions that create win-win outcomes and excite
A solid understanding of company's market: products, players, technologies, and a rolodex of contacts in related markets
Regional exposure across MENA building experience working with different cultures
Technology background and experience
MBA is required / Fluent English / presentable
Analytical thinker & figures oriented through reporting
2 – IT Engineer
We are looking for an enthusiastic candidate who will provide IT assistance to our colleagues. You will diagnose and troubleshoot software and hardware related incidents and help our colleagues with their day to day IT needs. You will work in Cairo offices within the IT guidelines / processes and be a custodian of the IT department to deliver a high-quality service.
Key Responsibilities
Providing 1st and 2nd line support to all the IT systems and services provided and used by Careem including Call Center.
Log and track all incidents via the ITSM tool (Jira) and follow the incident management process. Working on escalated Incidents from the IT Service Desk and ensure that Incidents are updated daily with meaningful updates, quality and troubleshooting steps performed. Ensure that incidents are resolved within the set SLA's.
Working on the regional incidents queues to help drive down the incident volumes (remote support).
Providing support via the central IT Support Slack channel and ensuring that incidents are logged on behalf of the end users.
Ensure that priority 1 / critical issues are communicated to the IT leadership team and key stakeholders for visibility and awareness.
Perform daily checks to ensure that uptime for network performance, WIFI, meeting rooms, applications etc.
Support Call Center by providing related technical support, including configure and deliver required hardware devices (laptop, desktop, mifi, headset,,,etc), resolving hardware and software issues and responding to daily operational support issues .
Troubleshoot system and network problems, diagnosing and solving hardware or software faults including replacing damaged parts, ordering new parts when necessary and managing maintenance cycle with vendors.
Installation of new hardware, software and printers.
Implementing and assisting on the roll out of new applications or operating systems.
Preparing new laptops, installation & configuration of computer hardware operating systems and applications as part of the new joiners onboarding processes.
Working with the People (HR) Team for the leavers (Offboarding) processes, disabling account access, collection of HW devices, revoking application licenses and uninstalling software, and updating the Asset Management tool.
Coordinate with the local supplier / Procurement team for the asset Management / tagging and Tracking.
Providing assistance to colleagues with technology-related issues.
Meeting room support for tele/ video conference solutions to minimize disruption to the productivity of meetings. Proactive monitoring to ensure that all meeting rooms tech are online and working order.
Problem Management to ensure that incidents are reviewed for recurring issues and Problems are highlighted. Provide work arounds, perform Root Cause Analysis (RCA) and document Known Errors.
Change Management to assess / minimize the impact to production services. Ensure there is communication to the users of any disruption to services.
Working closely with the IT Security team to ensure Security policies and best practices are up to date and enforced. Follow the security guidelines in place to protect Careem's Infrastructure and Assets.
Enforce the IT policies and procedures and act as a custodian of IT and help educate users on best practices, protect data, software and hardware to local IT infrastructure.
Ensure continuous improvement and will be responsible for infrastructure projects. Timely rollout of new applications, new hardware and security releases as instructed by basecamp (Dubai, UAE).
Keeping up to date with the latest technology changes and industry practices.
Help in planning in-house or off-site activities, like company and team events, meetups, and conferences.
Communication Skills
Effectively communicates relevant project information to superiors.
Delivers engaging, informative and well-organized presentations.
Resolves and/or escalates issues in a timely fashion.
Understands how to communicate difficult/sensitive information tactfully.
Problem Solving
Combine patience, determination, and persistence to troubleshoot issues
Dynamic, results-oriented problem solver
Easily understand, investigate and solve technical problems in a details driven attitude
Skilled at evaluating options and generating solutions
Strong problem-solving and analytical skills
Troubleshooting equipment or situations
Qualifications
Bachelor's degree in computer science or similar discipline.
CCNA, MCSA, ITIL
1-2 years experience.
ability to work in rotational shifts
Languages
Must be fluent in English (Written / Spoken)
…Oh, and also, we're looking for someone who can take ownership and who shoots to the moon and beyond. Is this you? We're looking forward to seeing your application!