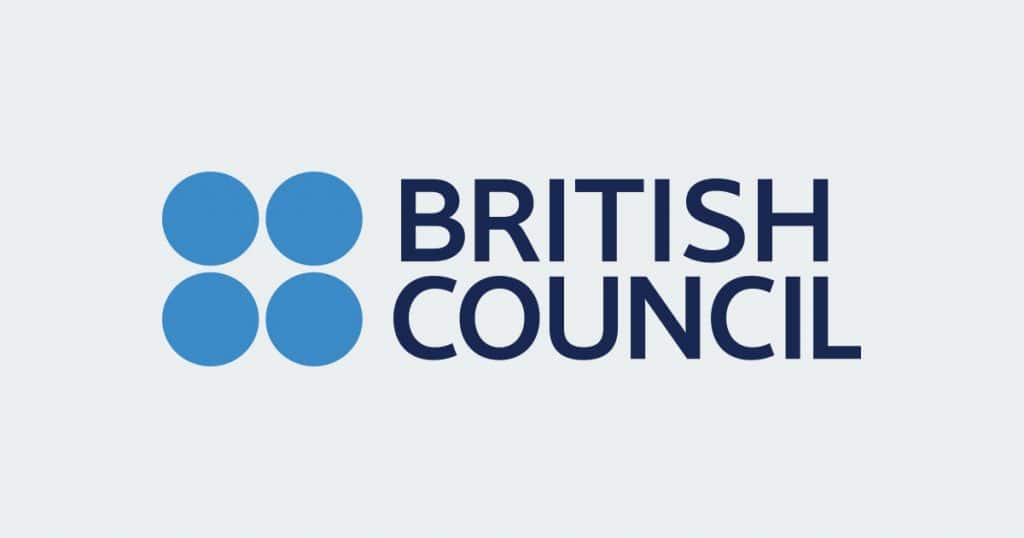 تفاصيل وظائف المركز الثقافي البريطاني بالقاهرة بتاريخ 11-6-2021
تفاصيل وظائف المركز الثقافي البريطاني بالقاهرة بتاريخ 11-6-2021
Recruitment Specialist
About the job
The British Council builds connections, understanding and trust between people in the UK and other countries through arts and culture, education and the English language.
We work in two ways – directly with individuals to transform their lives, and with governments and partners to make a bigger difference for the longer term, creating benefit for millions of people all over the world. We help young people to gain the skills, confidence and connections they are looking for to realise their potential and to participate in strong and inclusive communities. We support them to learn English, to get a high-quality education and to gain internationally recognised qualifications. Our work in arts and culture stimulates creative expression and exchange and nurtures creative enterprise. We connect the best of the UK with the world and the best of the world with the UK.
These connections lead to an understanding of each other's strengths and of the challenges and values that we share. This builds trust between people in the UK and other nations which endures even when official relations may be strained. We work on the ground in more than 100 countries. In 2019-20 we connected with 80 million people directly and with 791 million overall, including online and through our broadcasts and publications.
Pay Band: 6/G
Location
Egypt
Contract type: Fixed term 1 year local contract
Closing date and time: 15 June 2021 (23:59 GST Time)
Please note that all applications for this post should be submitted in English. It is advisable to apply in advance to avoid any technical issues at the last moment.
About Us
The British Council is the UK's international organisation for cultural relations and educational opportunities. We create friendly knowledge and understanding between the people of the UK and other countries. We do this by making a positive contribution to the UK and the countries we work with – changing lives by creating opportunities, building connections and engendering trust.
We work with over 100 countries across the world in the fields of arts and culture, English language, education and civil society. Last year we reached over 80 million people directly and 791 million people overall including online, broadcasts and publications. Founded in 1934, we are a UK charity governed by Royal Charter and a UK public body.
To work closely with recruiters and managers to deliver quality recruitment services in line with corporate and regional Recruitment and Selection standards with a focus on sourcing teachers for Egypt specifically, whilst supporting senior teacher hires.
To support the British Council's MENA strategy by the effective support of the management of recruitment. Build close relationships with key stakeholders, becoming a trusted partner and valued expert.
Main Opportunities/challenges For This Role
This role will actively contribute towards securing exceptional talent purely focussing on teacher recruitment for the MENA region, working alongside our HRSSC:
Ensuring a continuous supply of high-quality candidates through effective and timely recruitment and local sourcing
Contributing to meeting MENA's recruitment needs and expectations working alongside our teacher recruitment team within our HRSSC
Providing courteous and effective responses to internal as well as external customers
Adhering to corporate policy for recruitment and selection
Integrating diversity strategy, policies and principles into all recruitment activities.
Main Accountabilities
Define appropriate recruitment methods and scope out recruitment delivery timescales and sourcing strategies, in line with the standard Recruitment Process, whilst always ensuring the customer is kept informed.
Select appropriate advertising channels and creating consistently good adverts that reflect the content of the role whilst accurately representing the British Council's employer brand and adhering to the organisation's Diversity commitments.
Use of a variety of attraction methods using direct channels and creative means, including social media, databases, market mapping to identify suitable candidates and headhunting both active and passive candidates.
Manage relationships with third party suppliers, ensuring cost effective terms of business are agreed and adherence to the British Council procurement framework and agreed SLA's
Where required, conduct initial telephone screening to draw up the shortlist of candidates to be submitted to recruiting managers. Further involvement in selection process/methods as agreed at commencement of recruitment
Liaise with line / recruiting managers to arrange interviews within 4 working days of the deadline
Ensure adherence and compliance with British Council policies and EDI standards
To manage the online Essential Recruitment Vacancy Approval process in liaison with HR Manager and HRBP
Liaise with the regional HR team to answer queries and updates on the recruitment process
And assist and manage ad-hoc recruitment related projects within the teaching SBU
About You
We are looking for is someone with: (Essential criteria)
The right to live and work in the country.
Managing operational delivery of vacancies according to agreed KPIs
Building effective relationships with customers/stakeholders
Recruitment process/systems including KPI's
Regional employment marketplace & relevant sourcing channels including direct sourcing techniques
Client management & Consulting skills
Planning and Organising. Plans ahead. Organises own work over weeks and months, or plans ahead for others, taking account of priorities and the impact on other people.
Computer literate
Desirable
Criteria
Recruitment or HR qualifications
Equality, Diversity and Inclusion hiring techniques
Pre employment screening
Further Details
If you are interested in the post and feel that you are suitable for the role, then we would really like to hear from you. Please apply by 15 June 2021 (23:59 GST Time)
A connected and trusted UK in a more connected and trusted world.
Equality Statement
The British Council is committed to a policy of equality and to valuing diversity and is keen to reflect the diversity of the societies in which we work at every level within the organisation. We welcome applications from all sections of the community. We aim to abide by and promote equality legislation by following both the letter and the spirit of it to avoid unjustified discrimination, recognising discrimination as a barrier to equality of opportunity, inclusion and human rights. All staff worldwide are required to ensure their behaviour is consistent with our policies.
The British Council has Disability Confident Employer Status. We offer a guaranteed interview scheme for disabled applicants who meet the essential criteria for the role. Applicants are encouraged to highlight any specific requirements or adjustments needed to enable participation in the recruitment process.
The British Council is committed to safeguarding children, young people and adults who we work with.
وظائف قد تهمك ،
》وظائف الهيئة القومية للأنفاق 2021
》اعلان وظائف البنك المركزي المصري للمؤهلات العليا
》تدريب في شركة شنايدر إلكتريك العالمية 2021
》وظائف ادارية ومحاسبية لحديثى التخرج والخبرة بشركة IBM
》وظائف وزارة الصحة والسكان للمؤهلات العليا بتاريخ 3-6-2021 .. التقديم الكتروني