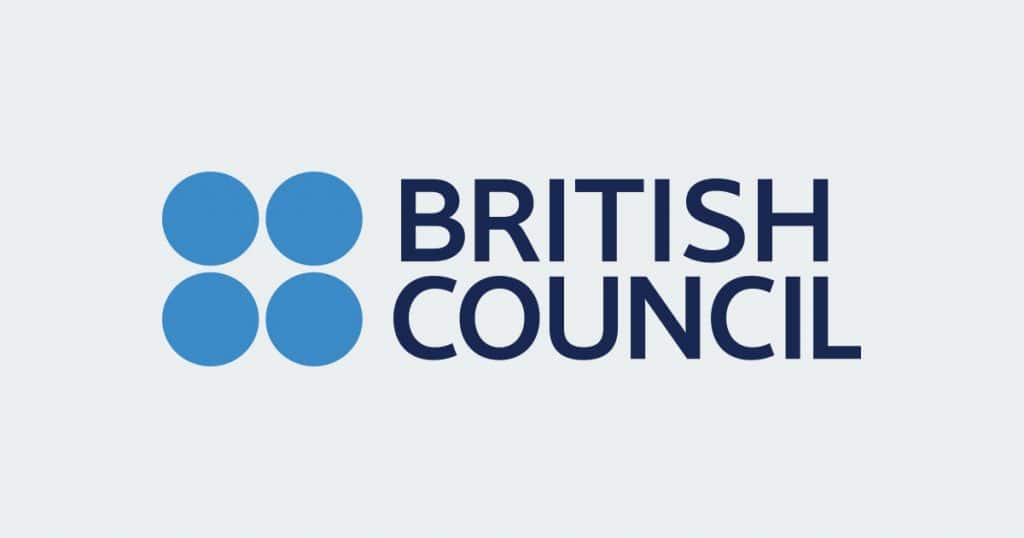 تفاصيل وظائف المركز الثقافي البريطاني بالقاهرة بتاريخ 7-6-2021
تفاصيل وظائف المركز الثقافي البريطاني بالقاهرة بتاريخ 7-6-2021
Planning coordinator
About the job
The British Council builds connections, understanding and trust between people in the UK and other countries through arts and culture, education and the English language. We work in two ways – directly with individuals to transform their lives, and with governments and partners to make a bigger difference for the longer term, creating benefit for millions of people all over the world. We help young people to gain the skills, confidence and connections they are looking for to realise their potential and to participate in strong and inclusive communities. We support them to learn English, to get a high-quality education and to gain internationally recognised qualifications. Our work in arts and culture stimulates creative expression and exchange and nurtures creative enterprise. We connect the best of the UK with the world and the best of the world with the UK. These connections lead to an understanding of each other's strengths and of the challenges and values that we share. This builds trust between people in the UK and other nations which endures even when official relations may be strained. We work on the ground in more than 100 countries. In 2019-20 we connected with 80 million people directly and with 791 million overall, including online and through our broadcasts and publications.
Position
Planning Coordinator
Pay Band: 4/H
Location
Cairo, Egypt
Contract type: Fixed Term Contract – 1 Year (renewable)
Salary: 7709 EGP
Number of positions:2
Closing date and time: 20 June 2021 (23:59 GST Time)
Please note that all applications for this post should be submitted in English. It is advisable to apply in advance to avoid any technical issues at the last moment.
About Us
The British Council is the UK's international organisation for cultural relations and educational opportunities. We create friendly knowledge and understanding between the people of the UK and other countries. We do this by making a positive contribution to the UK and the countries we work with – changing lives by creating opportunities, building connections and engendering trust.
We work with over 100 countries across the world in the fields of arts and culture, English language, education and civil society. Last year we reached over 80 million people directly and 791 million people overall including online, broadcasts and publications. Founded in 1934, we are a UK charity governed by Royal Charter and a UK public body.
Role Purpose
The purpose of this role is to support exams capacity requirements against demand from 18 months out on a 12 month rolling basis. The role will translate demand into capacity/resource requirements for venues, people and test materials to fully optimise operations and margins while maintaining service levels, maximising agility and ensuring contingency. It will also contribute to plan reporting on requirements to fill capacity, effectiveness of Planning and cost to serve.
Main Accountabilities
Product Service Delivery
Capacity Management – works with Commercial for Demand and capacity fill
Supports rolling 18-month single plan for all products down to Test Day
Translates demand into capacity plan for venues, papers, link to OSM (Onscreen Marking Hub) and other GNOME systems
Works on all the systems required to ensure the timely and accurate delivery of exams and events
Registration opening and closing for all products
Dealing with candidates post registration processes like admissions covering Statement of Entry (SOE) and import/export between online registration systems (ORS) and IELTS We Administration System (IWAS), and other board specific processes
Scheduling of IELTS candidates for Speaking Exams
Support for planning CB exams
Manages and is accountable for all pre-test day operations including registrations for all products and all matters relating to pre-test cancellations and refunds
Customer service
Supports the timely resolution of complex/escalated customer (internal or external) operational complaints and issues relating up to test day
Coordinating input from other colleagues/departments/managers as required, to do so. Ensures the customer is kept informed throughout the process.
Responsible for enhanced customer service experience related to all tasks prior to test day
Relationship & stakeholder management
Works very closely with Distribution and CMR, Test Day and Venue Managers to ensure all capacity planning is effective
As required, supports Operations Planning Manager in hosting/attending external events or meetings, ensuring these run efficiently and effectively and that a positive, professional image is projected.
Risk & compliance
Assisting in the Contingency planning and risk management of supply.
Delivers on standards and performance to manage Exam security and compliance
Uses standardised processes to assist team/unit compliance with agreed corporate risk management procedures relevant to service delivery (e.g. child protection, security policies, financial protocols, anti-fraud measures) to protect the interests of the BC and its customers at each step of planning
Analysis & reporting
Is involved in daily/weekly planning/capacity meetings
Analyses performance and recommends improvements to Test Day planning activities
Commercial & resource management
Operates and runs regular reports on range of standard, corporate financial processes and procedures to enable effective budget and resource management for the team, unit or project(s) – e.g. purchase order system, FABS, SAP, procurement processes.
Actively seeks to maximise value for money when acquiring resources, goods or services for the team, unit or project.
Leadership & management
Motivates and encourages team performance
About You (Essential Requirements)
Right to work in Egypt
Experience of exams operations within a large business
Further Details
If you are interested in the post and feel that you are suitable for the role, then we would really like to hear from you. Please apply by 20 June 2021 (23:59 GST Time)
A connected and trusted UK in a more connected and trusted world.
Equality Statement
The British Council is committed to a policy of equality and to valuing diversity and is keen to reflect the diversity of the societies in which we work at every level within the organisation. We welcome applications from all sections of the community. We aim to abide by and promote equality legislation by following both the letter and the spirit of it to avoid unjustified discrimination, recognising discrimination as a barrier to equality of opportunity, inclusion and human rights. All staff worldwide are required to ensure their behaviour is consistent with our policies.
The British Council has Disability Confident Employer Status. We offer a guaranteed interview scheme for disabled applicants who meet the essential criteria for the role. Applicants are encouraged to highlight any specific requirements or adjustments needed to enable participation in the recruitment process.
The British Council is committed to safeguarding children, young people and adults who we work with.
We believe that all children and adults everywhere in the world deserve to live in safe environments and have the right to be protected from all forms of abuse, maltreatment and exploitation as set out in article 19, UNCRC (United Nations Convention on the Rights of the Child) 1989.
Appointment to positions where there is direct involvement with vulnerable groups will be dependent on thorough checks being completed; these will include qualification checks, reference checks, identity & criminal record checks in line with legal requirements and with the British Council's Safeguarding policies for Adults and Children.
وظائف اخري قد تهمك ،
》وظائف الهيئة القومية للأنفاق 2021
》اعلان وظائف البنك المركزي المصري للمؤهلات العليا
》تدريب في شركة شنايدر إلكتريك العالمية 2021
》وظائف ادارية ومحاسبية لحديثى التخرج والخبرة بشركة IBM
》وظائف وزارة الصحة والسكان للمؤهلات العليا بتاريخ 3-6-2021 .. التقديم الكتروني