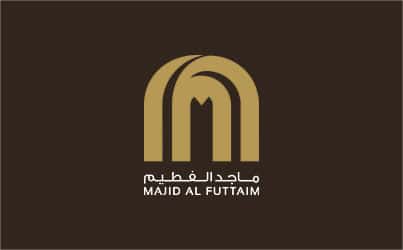 تفاصيل شواغر بمجموعة ماجد الفطيم العملاقة إعلان بتاريخ 6-6-2021
تفاصيل شواغر بمجموعة ماجد الفطيم العملاقة إعلان بتاريخ 6-6-2021
Administrative Assistant
About the job
Role Purpose:
Responsible for reception & administration work for the HEAD OFFICE including ensuring that all visitors, clients have a positive impression of MAF and are treated courteously and professionally.
To organize meetings for Senior Management and handle meeting calendars for Senior Managers accurately and promptly plus being responsible to fill in travel forms or any required forms for the senior management.
Job duties may be clerical, administrative, and project-based and include scheduling travel, arranging meetings/corporate events, handling information requests, personal expenses, preparing reports and correspondence and liaising with different levels of management. The role also covers all the administration support to the Head Office.
Role Details:
General:
To give visitors a positive impression of the GS- EGYPT culture by behaving in a professional and helpful manner.
Handling meeting rooms schedule and meeting calendars" for senior managers.
Customer Service Attendance:
Treat visitors to the office courteously and inform the relevant staff of their arrival promptly.
Receive CVs from applicants on a regular basis and send them to relevant HR Manager promptly.
Meeting Room Bookings:
Ensure meeting rooms are kept tidy throughout the day by liaising with the Office boy.
Allocate and book meeting rooms for employees when requested.
Mail / Courier Services:
Receive and dispatch the courier mail in an efficient manner.
Receive and record incoming documents and parcels on a log-book.
Responsible for dispatching documents and parcels through Courier.
In-charge of creating LPOs for DHL/Aramex and follow up till payment is done through following the company process.
Ensure Airway-bills are filled out accurately by employees before sending them through Courier.
Travel & Booking Related Work:
Fill in forms on behalf of Senior Management ex. BTAs.
Prepare LPOs for HEAD OFFICE related to Hotels, tickets, general events.
Arranging travel for HEAD OFFICE employees.
Creating BTAs/ Vacation forms or any other forms related to Country Head that need approvals from CEO and follow up and file.
Prepare invitation letters for visitors.
Filing & keeping records for invoices, contracts, BTAs.
Administrative Work:
Supervising day-to-day operations of the administrative department and staff members (driver(s)/office boy(s))
Managing telecom company accounts / procedures and mobiles custody.
Manage and follow up on car insurance for the company cars a per company policy.
Manage and order stationary for GS – EGYPT HO, following up and monitoring consumptions and keeping track to have inventory as not to be out of stock.
Managing kitchen supplies & beverage for GS – EGYPT HO:
Prepare list of supplies based on number of employees and visits.
get a quotation from Carrefour.
Preparing a manual LPO
Receiving the goods
Creation of LPO on AX
Manage office maintenance/ furnishing / branding/ and facility for GS – EGYPT HO and follow up on Invoices and LPOs related to the services.
Handling all office utilities related invoices and payments follow up as per finance.
Handling printing orders for business cards for senior Management and HO letter heads – envelops – folders – notebooks as following guidelines.
Handling Petty Cash for HO covering all forms as per Finance requirements to manage the following:
car expenses (maintenance – fuel – license renewal)
couriers
office supplies
some of the kitchen supplies
transportations
Birthdays cakes – balloons
Filing & keeping records for invoices, contracts, BTAs and NDAs for GS – EGYPT HO
Arranging birthday's celebrations for HEAD OFFICE employees.
Managing Vodafone Accounts / procedures and mobiles custody.
Carry out general administrative duties as requested by the line manager.
Financial Responsibilities:
Keep custody of outgoing and incoming checks for company and clients.
Receiving invoices with alignment with Finance team.
Compliance with petty cash policies.
Compliance with travel and booking related policies.
Skillset (job specific technical skills and behavioral competencies needed)
Must have a pleasing personality.
Good, positive attitude and excellent "people skills"
well groomed, professional and presentable
patient and good ability to handle high pressure situations
good organizational skills, punctual and hard working
Must be computer literate.
Should have good communication skills in English and Arabic.
Understand the organization of GS – EGYPT, the main elements of its business and the key executives and employees.
Be able to deal with different nationalities in a courteous and helpful manner.
Minimum experience and qualifications
University graduate.
Should have 2-3 years of work experience in administrative work in a leading company of over 200 employees.
Welcoming Guests & Customers Etiquette
Pleasant
Assertive
Loyal
وظائف اخري قد تهمك ،
》وظائف الهيئة القومية للأنفاق 2021
》اعلان وظائف البنك المركزي المصري للمؤهلات العليا
》تدريب في شركة شنايدر إلكتريك العالمية 2021
》وظائف ادارية ومحاسبية لحديثى التخرج والخبرة بشركة IBM
》وظائف وزارة الصحة والسكان للمؤهلات العليا بتاريخ 3-6-2021 .. التقديم الكتروني