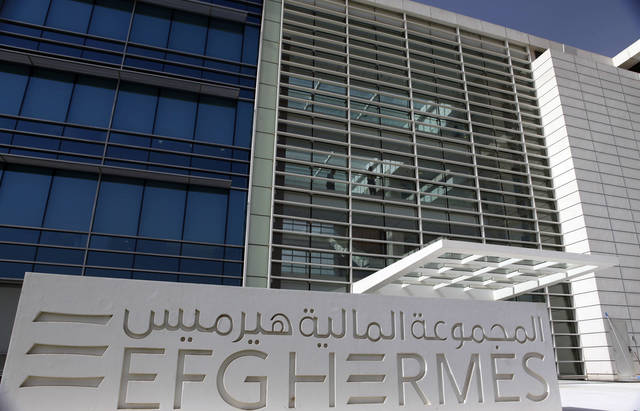 تفاصيل وظائف المجموعة المالية هيرميس بتاريخ 6-6-2021
تفاصيل وظائف المجموعة المالية هيرميس بتاريخ 6-6-2021
Talent Acquisition Consultant
About the job
Purpose
As part of the Talent Acquisition team, contribute to the sourcing and selection of qualified candidates across various departments and locations in line with the defined criteria. Ensure adherence to the firm's talent acquisition policy and process.
Responsibilities
Talent Acquisition
External and internal recruitment:
a. Assume full responsibility for assigned vacancies including:
determining the best pool of candidates.
Selecting the most effective sourcing method (posting, searching, headhunting, etc.).
obtaining approvals from department heads to announce the vacancy to their teams (internal recruitment only).
preparing and sending the announcements (internal recruitment only).
screening resumes, interviewing and testing candidates and preparing shortlists.
scheduling interviews for the hiring managers.
discussing compensation with the Talent Acquisition Manager and obtaining approvals.
performing reference checks and preparing offer letters.
b. Work closely with the on boarding team to ensure all new hires and their paperwork are handed over within a reasonable timeframe.
c. Prepare for and represent the firm in employment fairs.
General:
a. Update the weekly report to reflect the developments in his/her active job openings.
Reporting, Polices and Work flow:
Assist in the preparation and development of the monthly TA report and any other requested reports.
Contribute to designing forms and policies and procedures manuals to facilitate the work flow.
Assist in developing different work flow charts for different tasks.
Internships
Handle the effective implantation of the firm's summer and winter internship programmes:
a. Review, discuss and agree with HR management on the programme guidelines (minimum education levels, minimum durations, check lists for managers, etc.).
b. Conduct applicant interviews, assessments and coordinate selection.
c. Coordinate start-up procedures for successful placements with relevant departments.
Ensure the completion of the internship forms including; evaluations, certificates, etc.
Prepare a report with both qualitative and quantitative analysis of the programme, recommended actions, and follow up, when possible, on the implementation of the recommendations.
Other duties:
Organize and maintain an updated filing system of candidates' and interns' records that provides quick and efficient reference for the Talent Acquisition team.
Maintain positive relationships with all peers, line managers, and external parties to portray a professional, reliable and positive image of the Human Resources department.
Job Requirements
Bachelor's degree in any discipline with a genuine interest in HR. Formal HR qualification is highly preferred.
A minimum of 3 years' experience in a similar role, preferably in financial services or a similar industry.
Proven track record in creative sourcing techniques and utilizing different interviewing techniques.
Able to work on culturally diverse environment.
Excellent presentation skills.
Strong networking skills.
Excellent Microsoft Office skills (Word, Excel and Power point).
Excellent command of Arabic and English
Excellent communication skills (written, verbal and listening)
Able to build partnerships and work well in teams.
Can identify problems and refer/escalate complex issues to a higher level.
Detail oriented; ensure deliverables are always of a high quality.
Multi-tasker, with the ability to meet changing deadlines, and to prioritize and handle multiple projects.
Self-motivated and maintains a positive attitude.
وظائف اخري قد تهمك ،
》وظائف الهيئة القومية للأنفاق 2021
》اعلان وظائف البنك المركزي المصري للمؤهلات العليا
》تدريب في شركة شنايدر إلكتريك العالمية 2021
》وظائف ادارية ومحاسبية لحديثى التخرج والخبرة بشركة IBM
》وظائف وزارة الصحة والسكان للمؤهلات العليا بتاريخ 3-6-2021 .. التقديم الكتروني