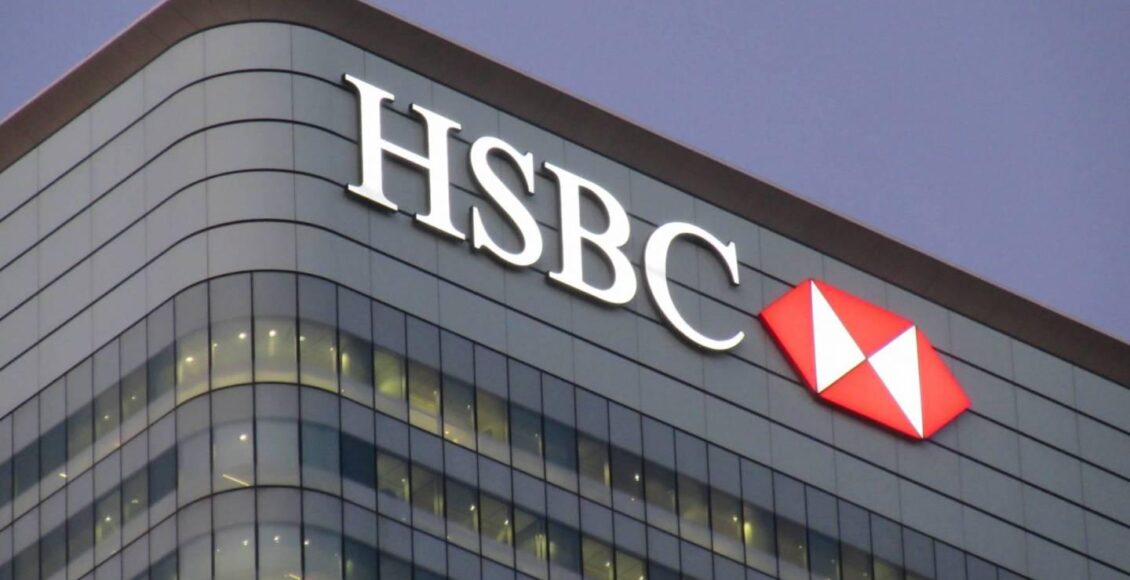 تفاصيل وظائف شاغرة في بنك HSBC بتاريخ 2-6-2021
تفاصيل وظائف شاغرة في بنك HSBC بتاريخ 2-6-2021
1- Job Description – SMEs Relationship Manager – Business Banking (Alexandria) (0000FPES)
Job Description
SMEs Relationship Manager – Business Banking (Alexandria) : 0000FPES
Description
Role Purpose:
The jobholder is expected to deliver a professional relationship management service to customers, prospective customers and professionals in order to maximize contribution towards the SME Segment Regulatory target. The role holder's portfolio will consist of relationships in SME and the role will involve managing all aspects of the relationship including the inherent credit and operational risks. The jobholder will be responsible for establishing a strong, visible profile within the business area and focusing on the delivery of the bank's capabilities within SME.
Principal Accountabilities:
Impact on the Business:
Act as Relationship Manager by offering value-added advice and guidance to customers and placing their needs at the forefront of all that we do, setting world class standards Grow sustainable revenues from existing customer portfolio & through targeted acquisition of quality new borrowing SME customers
Structure credit facilities to ensure optimum balance between customer and HSBC interests within the bounds of prudent banking
Proactively develop effective strategies to manage relationships, both existing and new, by anticipating customer needs and providing superior quality services resulting in increased wallet share.
Keep up-to-date on knowledge of HSBC's international and domestic strategy, capabilities and policies.
Keep abreast of external factors influencing international and domestic business e.g. economic, cultural, geographical, procedural and regulatory requirements.
Align to MTO and Area Operating Targets defined by the Group (Revenue, RoRWA etc.)
Increase profitability, relationship depth while minimizing risk.
Generate cross country referrals facilitated via Global Links and local or overseas IBC, whichever appropriate.
Work with product partners (such as GLCM, GTRF, Insurance) to assess needs of international and domestic customers and offer appropriate solutions.
Build a network of business introducers in the local professional and business community
Customers / Stakeholders:
Put customers first in all that we do and develop/increase connectivity.
Own customer engagement; ensure service excellence at all times, for all aspects of any customer, prospect or professional's interaction with HSBC.
Optimize the potential value and profitability of existing relationships by assisting in the delivery of solutions, products and services appropriate to meet customer need and to improve customer engagement.
Be an ambassador for HSBC and develop the bank's profile in the local business community.
Take a proactive approach to client planning collaborating effectively with products partners and colleagues to assess customer needs and delivering appropriate solutions.
Work in partnership with colleagues across the HSBC network to deliver exceptional standards and quality of service.
Ensure fairness in all aspects of strategy, product design & delivery, sales processes, customer literature & correspondence, financial promotions, administration and complaint handling.
Establish an interactive dialogue process with Risk Management teams in order to build a sustainable asset growth.
Participate in internal and external business events, road shows and seminars as required by the business
Enhance the Bank's image in the marketplace to build key relationships with third parties, and in conjunction with management, establish strong relationships with HSBC customers/prospects and accountants/lawyers, GTRF Advisors etc
Ensure early identification of problem relationships and proper action to be taken on potential and existing problem accounts to protect HSBC interests
Qualifications
Qualifications:
Minimum 2 years of relevant experience.
Knowledge of the HSBC's SME and Business Banking products and services.
Proven ability in identifying and meeting customer needs through a broad range of products and services.
Credit Certificate (Credit Course/ Credit Diploma/ CFA) is required
Proven analytical ability, with experience of credit or relationship management within the BB sector.
Proven level of business acumen and commercial awareness including economic, cultural, procedural and regulatory issues.
Broad knowledge of HSBC's Group capabilities and CMB's proposition and product capabilities.
Good understanding of the local and international 'Commercial' environment, with a passion for understanding a broad range of industries and businesses and a determination to keep this knowledge updated.
Proven ability to innovate and deliver creative and flexible customer solutions.
Ability to differentiate from the competition through the delivery of a responsive and proactive relationship management service and to engage with clients at both a strategic and transactional level.
Excellent interpersonal skills, with a particular emphasis upon inspiring, influencing and negotiating in dealing with customers and colleagues.
Ability to effectively plan and organise, with tenacity to drive through results.
Entrepreneurial and innovative with a flair for solving problems.
Excellent communication skills, including written, verbal, and the ability to deliver compelling presentations.
Job Field : Commercial Banking
Primary Location : Middle East-Egypt-Egypt-Alexandria
Schedule : Full-time Shift : Day Job
Type of Vacancy : Country vacancy
Job Posting : 01-Jun-2021, 12:40:44 Unposting Date : 15-Jun-2021, 23:59:00
2 – Trader Assistant : 0000FSH2
Description
HSBC is one of the world's leading banks, with a network covering 74 countries and territories. Our global reach means we offer many ways for you to develop your career. We offer an inclusive, values-led culture, tailored learning and development programs and competitive benefits. Middle
High Risk
Within HSBC certain roles are designated as High Risk Roles. High Risk Roles are those where employee malpractice could lead to significant financial and/or reputational damage through internal fraud, data loss, bribery or the leaking of confidential information. For these roles, all internal and external applicants are required to undergo a range of enhanced security/background checks as part of the pre-employment vetting process. This role has been designated as a High Risk role and any candidate hired into this role would be subject to this vetting. In the event that you are short-listed for this role, further details are available from the HSBC Recruitment team on our enhanced security/background checking processes.
Role Purpose
To manage the middle office and support the FX, Rates. The role holder will support these products as well work on key business initiatives such as new product development, operational control and process improvement.
Principle Accountabilities
Trade bookings and amendments across all business lines supported (Foreign Exchange and Rates). Ensuring all risks and controls are understood and appropriately implemented to mitigate downstream issues with supporting groups such as sales, trading, market risk, operations, settlements, credit, legal and finance –Locally, Regionally and Globally-
Daily event management across all business lines supported. Particular focus on FX and rates trading
Ensuring the proper booking and issuance process for HBEG FX and Rates trading.
Understanding of risk types – Market (positions), operational, settlement, credit and legal.
Following up on unsettled deals, and claiming funding costs.
Preparing daily accrual / MTM and P&L reports.
Preparing monthly analysis for P&L and market share and profit distribution between business lines.
Qualifications
Experience & Qualifications:
Experience in an Operations / Middle Office / Trade Support / Fund Administrator or Trading Assistant Background.
Product experience in one or many of the following – Rates, FX Spot and Forwards, Bidding process
Minimum 1-2 years of related experience
3 – Assistant Relationship Manager – Business Banking : 0000FPEW
Description
Role Purpose:
The role holder will proactively support Relationship Managers enabling them to deliver best in class service to existing and prospective customers. The role holder will provide extensive support and is accountable for oversight and hands-on delivery of various activities including.
Principal Accountabilities:
Accountable for delivery of exceptional customer experience both for existing and prospective customers across credit risk and client management disciplines through the Client Management Office.
Keeping up-to-date knowledge of HSBC's capabilities, specifically the full spectrum of commercial banking products, services and solutions offering.
Keeping abreast of external factors influencing business e.g. economic, cultural, geographical, procedural and regulatory requirements. Deliver all relevant aspects of the annual operating plan including the revenue targets, with specific emphasis on recognition, monitoring and mitigation of both operational & credit risk
Adopt and ensure fully effective utilization of all tools and systems provided by the bank to assist in risk management, service and sales delivery, avoiding any reliance upon manually created sales MI
Identify and meet customer needs delivering outstanding levels of customer service
Improve credit quality by minimizing impairments thus leading to higher shareholder returns
Provide honest, constructive and timely feedback to staff to drive a high performance culture.
Ensure timely and reliable provision of defined support to Relationship Managers across credit risk and client management disciplines.
Lead and manage high levels of constructive engagement with all relevant stakeholders,
Improve customer satisfaction and engagement
Deliver fair outcomes for our customers and ensure own conduct maintains the orderly
Impact on the Business:
Pipeline, sales activity and customer service management,
End-to-end credit application process including, preparation of credit applications based on thorough analysis of the financial reports, research and other data sources / market intelligence,
Supporting RMs on credit related operations,
Facilitating timely execution of facility offer letters and draw downs,
Liaising with onshore/offshore credit, service delivery and product support teams,
Managing customer interaction on perfection of securities, mandate documentation.
Periodic and ad hoc reporting and project specific activities,
Conduct research, analysis, and account conduct reviews.
Client interaction on operational matters, complaints resolution, etc.
Completion of monthly missing securities, restricted approvals, SMEs, I Sores, exceptions reports and BRC relating reports
Completion of daily exception/Repx reports for all accounts
Qualifications
Qualifications:
Approved Credit Course or relative certification
Other courses relevant to the field
Proven ability, with a successful record of accomplishment in risk management, operational and regulatory, credit analysis and judgmental lending
Knowledge of the Commercial Banking market both globally and specifically relating to the local environment, including the competitive landscape, with a detailed knowledge of competitor propositions.
Honed analytical skills, with a strong emphasis on credit and operational risk
Visible and motivational leadership, ability to influence others
Excellent interpersonal skills, with a particular emphasis upon inspiring, influencing and negotiating in dealing with customers and colleagues
Ability to effectively plan and organize, with tenacity to drive through results
Minimum 2 years of experience in a relevant domain
4 – CDD Analyst French is a must – Global CDD Utility,
A Bachelor's degree or with equivalent industry/functional experience
Computer literate and ability to work on basic applications like MS Excel, MS Word and Lotus Notes
Excellent Communication skills in English – written and verbal
Ability to be flexible and willing to change along with changes in corporate and department objectives in addition to recommending changes to assist in meeting these objectives.
Ability to balance quality and quantity (volumes) with primary focus on quality.
Ability to learn quickly and adapt to evolving and changing priorities. Procedures change frequently; selected candidates are expected to implement the changes immediately with minimal training.
Is self-motivated, pragmatic (sense of urgency is a must)
Willing to work a flexible schedule to accommodate business needs. Current shift for this process starts from 9.30 PM IST.
وظائف اخري قد تهمك ،
》وظائف وزارة الموارد المائية والري والجهات التابعة وتاريخ إنتهاء التقدم 10/05/2021
》وظائف شركة أليانز العالمية Allianz Egypt بتاريخ 28 أبريل 2021
》وظائف بنك الإسكندرية بتاريخ 28-4-2021
》وظائف بشركة مرسيدس بنز بتاريخ 28 إبريل 2021