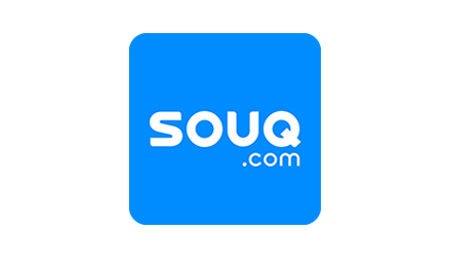 تفاصيل وظائف HR بشركة سوق.كوم
تفاصيل وظائف HR بشركة سوق.كوم
Recruiter
About the job
Description
At Amazon we believe that every day is still day one.
A day to take a first step. A day to look forwards to new challenges. And today is that day for you. It's your day to be part of something great. A day to make your ideas come to life. And your day to join a company that redefines itself every day. That's the energy and passion behind Amazon. At Amazon, we're working to be the most customer-centric company on earth. To get there, we need exceptionally talented, bright and driven people. Amazon is one of the most recognizable brand names in the world and we distribute millions of products each year to our loyal customers.
Our overall mission is simple: We want Amazon to be the place where our customers can find, discover and buy anything online. Whatever our customers want, we will find the means to deliver it. With your help, Amazon will continue to enable people to discover new worlds.
This is your chance to make history.
This Recruiter will work with a team of recruiters, sourcers and recruiting coordinators focusing in the areas of candidate talent search and placement, process improvement, strategy development and will act as client lead for supported groups. The ideal candidate will bring their expertise of hiring across the MENA region and foster a collaborative team environment and a strong service oriented culture that ensures delivery of efficient, effective, quality driven service to internal customers and meets customer service level agreements.
The candidate must be able to successfully manage, prioritize and close searches against a timeline and have experience setting benchmarks, metrics, and understand how to prioritize to hit all customer SLAs. They thrive in an innovative, fast-paced environment, can roll up their sleeves, work hard, have fun, and get the job done. The best candidates will draw on extensive knowledge of Talent Acquisition and functional areas of the business, forging dynamic relationships with business leaders, hiring managers and HR business partners. They have a reputation for being exceptional at candidate generation, client/account management, and organization, possess strong verbal and written communication skills, have an ability to prioritize their time, demonstrate pushback and a sense of urgency, and understand the value of providing amazing customer service.
This role will be based in Dubai.
Core Responsibilities
Partner with hiring teams to build effective sourcing, assessment, and closing approaches with an ability to manage customer/partner expectations through a deep understanding of return on investment.
Must be able to understand how to recruit passive candidates and possess the mentality to profile people and gauge chemistry of candidates for fit and understand their motivation" rather than sell a role.
Build and maintain network of potential candidates through pro-active market research and on-going relationship management; conducts in-depth interviews of potential candidates, demonstrating ability to anticipate hiring manager preferences through high offer-to-interview ratios.
Recommend ideas and strategies related to recruitment that will contribute to the long-range growth of the company, implementing any new processes and fine tuning standard processes for recruiting that fits within Amazon's mission to deliver the highest quality results to the customer.
Articulate in writing a plan with deliverables, timelines and a formal tracking process.
Possess strong ability to screen and prepare a candidate slate within an appropriate and consistent timeline.
Participate in special projects/recruiting initiatives, including assessment of best practices in interviewing techniques, leveraging of internal sources of talent and identification of top performers for senior-level openings.
Possess strong ability to collaborate with cross-functional teams to deliver a pipeline of both internal and external candidates
Basic Qualifications
Experience recruiting in Middle East/North Africa
Client focus and commitment to continuous improvement; ability to proactively network and establish effective working relationships, must pursue conscious cost-containment efforts in recruiting, continually seek new sourcing options, and develop creative approaches to delivering candidates to the customer.
Communication skills, organizational and negotiation skills, with a keen focus on delivering business results.
Ability to execute recruiting strategy, including employer promotion in the marketplace, candidate management, diversity sourcing, and interview process management.
Consulting skills and demonstrated ability to work in a team environment, as a team leader and member.
Analytical skills with ability to create, measure, and scale the right workflow between candidates, hiring managers, and the recruiting team.
Experience recruiting for mid-senior level talent
Bachelor's degree or equivalent post-secondary degree
Preferred Qualifications
Professional fluency in Arabic
Corporate and/or search firm progressive recruiting experience including sourcing and full life cycle recruiting
Experience building and driving talent sourcing initiatives
Master's level degree
Sounds interesting? We look forward to your application. Please apply online and upload your CV in English.
Amazon is an equal opportunities employer. We believe passionately that employing a diverse workforce is central to our success. We make recruiting decisions based on your experience and skills. We value your passion to discover, invent, simplify and build. We welcome applications from all members of society irrespective of age, sex, disability, sexual orientation, race, religion or belief.
By submitting your resume and application information, you authorize Amazon to transmit and store your information in the Amazon group of companies' world-wide recruitment database, and to circulate that information as necessary for the purpose of evaluating your qualifications for this or other job vacancies.
وظائف اخري قد تهمك ،
》اعلان وظائف السفارة الأمريكية بالقاهرة للمؤهلات العليا والدبلومات
》شركة اورنچ مصر تطلب للتعيين موظفي خدمة عملاء بتاريخ 28-3-2021
》اعلان وظائف شركات الطيران شركة طيران العربية تعلن عن حاجتها الي موظفي مركز اتصال بتاريخ 25-3-2021
》الشركة المصرية للاتصالات تعلن عن فتح باب التقديم لخريجي كلية تجارة للعمل بقسم الحسابات ولا يشترط خبرة