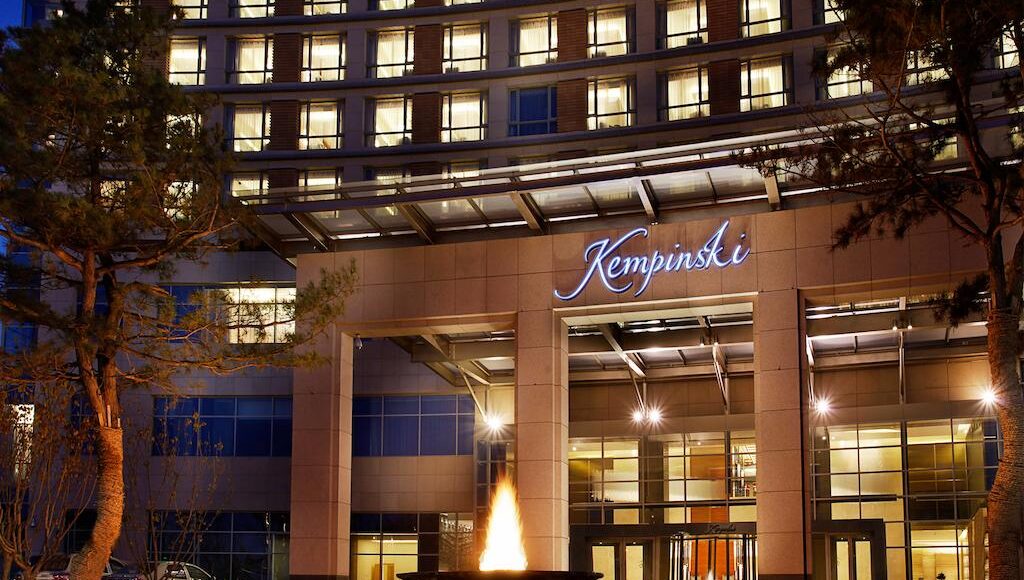 تفاصيل وظائف موظفي إستقبال بفنادق كمبينسكي الفاخرة بتاريخ 17-4-2021
تفاصيل وظائف موظفي إستقبال بفنادق كمبينسكي الفاخرة بتاريخ 17-4-2021
Receptionist
About the job
Receptionist
The incumbent in this position is responsible for checking-in and checking-out Hotel guests in a friendly and caring manner according to the Kempinski procedures and Leading Quality Assurance (LQA) standards. At all times, he/she must display a professional and positive image of the hotel as they play a crucial role in the first and last impression the guest receives of the hotel.
Kempinski Hotel Soma Bay
Kempinski Hotel Soma Bay introduces luxurious European service with Egyptian hospitality at the premier holiday destination on Egypt's Red Sea coast. The hotel comprises 325 rooms, including 34 suites with a luxurious interior design. We provide a remarkable dining experience in 6 food & beverages with special culinary highlights. The Fitness Center provides a gym, Jacuzzi, sauna, steam room and 4 treatment rooms, where certain massages can be arranged through The Cascades Spa & Thalasso. The Soma Bay leisure facilities include diving & snorkeling, tennis & squash as well as golf facilities located just a few minutes away from the hotel.
Key Responsibilities
Check in the arriving guest and check out the departing guests in a friendly and caring manner according to the Kempinski and Leading Quality Assurance (LQA) standards.
Ensure that LQA results are above 85%.
Upon check in, register guest and assign rooms. Accommodate special requests whenever possible. If needed, assist guests in completing the registration cards. Use suggestive selling techniques to sell rooms and to promote other services of the hotel. Verify the guest's method of payment and follow established credit-checking procedures or refer cash handling payment to cashiers.
Upon departure of guests, process the guest check out procedures. Inquire for last minute charges. Receive payment from guests. Settle the guest account and give copy of the invoice.
Handle all front office cashiers' transactions such as posting charges to guests and exchanging foreign currency according to the procedures. At the end of shift, balance their cash float.
Answer all guest requests and questions in a friendly and caring manner, whether by telephone or in person, provide/receive information and takes appropriate actions or refer the matters to the relevant persons to handle. It may be and not inclusive of issuing a safe deposit box, handling messages or dealing with a complaints.
Coordinate room status updates with the housekeeping department by notifying them of late check-outs, early check-ins and special requests.
Keep themselves informed of product and service knowledge as well as the hotel daily and meeting activities.
Possess a working knowledge of the room reservation procedures.
Maintain the neatness of his/her working area.
Additional responsibilities and tasks can be added at any time according to the needs of the business and of the hotel.
Desired Skills & Qualifications
Egyptian Nationality.
Ability to work and communicate in multinational environment, including oral and written language skills in Arabic and English; Any Additional languages are a plus.
Operational knowledge of front desk operations.
Luxury hotel experiences.
Communications skills.
Basic knowledge of hotel operations & Computer systems, including Microsoft Office (Word, Excel and PowerPoint) and Opera; Basic Knowledge of Micros is a plus.
Passion for hospitality and the European elegance of service.
وظائف اخري قد تهمك ،
》اعلان وظائف السفارة الأمريكية بالقاهرة للمؤهلات العليا والدبلومات
》شركة اورنچ مصر تطلب للتعيين موظفي خدمة عملاء بتاريخ 28-3-2021
》اعلان وظائف شركات الطيران شركة طيران العربية تعلن عن حاجتها الي موظفي مركز اتصال بتاريخ 25-3-2021
》الشركة المصرية للاتصالات تعلن عن فتح باب التقديم لخريجي كلية تجارة للعمل بقسم الحسابات ولا يشترط خبرة