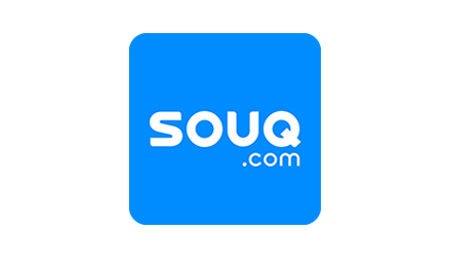 تفاصيل وظائف شركة سوق.كوم بتاريخ 16-4-2021
تفاصيل وظائف شركة سوق.كوم بتاريخ 16-4-2021
Regional Procurement Operations Manager
About the job
Description
At Amazon, we're working to be the most customer-centric company on earth. To get there, we need talented and motivated people. If you'd like to be a part of building the place to find and buy anything online, this is your chance to make history.
Our Procurement Operations Manager will work with Procurement Operations to handle the flow of non-inventory goods including warehouse supplies, office supplies, corrugate, safety equipment, tools, and material handling requests. This role require scoping and creating project plans, developing processes, coordinating and propelling execution, and communicating to senior management on status, risks and process/product changes. Cross-team coordination, project management and executive presentation skills are essential.
About The Role And Responsibilities
Supervising a direct team of 6-10 country Procurement Operations professionals with responsibilities across multiple buildings and ensure network-wide standardization for all procurement related processes and FC service activities.
Manage complex supply chain management aspects of procurement within Amazon in support of Operations Lead for Procurement within building and network project(s)
Coordinating the demand identification, procurement, and inventory management of all non-merchandise items required for the operation of the Fulfillment Center and Delivery Stations
Develop and utilize demand forecast models
Establishing procurement order streams to match supply with demand on a JIT basis
Working with Non Inventory Receivers and FC Management to coordinate storage, labor and flow through the dock and yard areas for Non-Inventory supplies
Supervising supplier relationships and performance to ensure timely deliveries and quality compliance
Develop and utilize metrics to measure operational readiness and non-inventory performance
Oversee contract compliance for key categories of spend and suppliers
Administer and organise national/ regional contracts for supplies and service
Resolving payment issues with vendors and accounts payable
Partnering with internal customers to positively influence spending decisions
Help manage and control Fixed Costs
Develop and implement plans to achieve annual fixed and supply costs savings
Interface across Procurement teams to implement best practices and consistency between buildings
Issue and supervise the Procure to Pay process: requisition, Purchase Orders and help manage Capital Authorization Requests (CAR)
Basic Qualifications
BASIC QUALIFICATIONS
Bachelor's Degree in Supply Chain Management, Engineering, IT, or related field
People management experience
Relevant strategic sourcing and procurement experience; including experience in an operational procurement function.
Experience directing new or start-up related projects where processes will need to be defined, implemented and iterated/refined
In-depth understanding of best-in-class procurement practices (category management, bench marking, should-cost models, RFx)
Proficiency with tools/systems to analyze data including Excel, Access or data management systems
Proficiency with Purchasing tools (Coupa, PeopleSoft, Oracle, SAP, etc.)
English and Arabic working proficiency is essential
Preferred Qualifications
Ability to manage complex teams across multiple geographies
CIPS qualification
Experience with MENA region
Demonstrated performance in prior role(s), with increasing levels of responsibility
Creative thinking skills with emphasis on developing innovative solutions to solve complex problems that may not have one clear answer.
وظائف اخري قد تهمك ،
》اعلان وظائف السفارة الأمريكية بالقاهرة للمؤهلات العليا والدبلومات
》شركة اورنچ مصر تطلب للتعيين موظفي خدمة عملاء بتاريخ 28-3-2021
》اعلان وظائف شركات الطيران شركة طيران العربية تعلن عن حاجتها الي موظفي مركز اتصال بتاريخ 25-3-2021
》الشركة المصرية للاتصالات تعلن عن فتح باب التقديم لخريجي كلية تجارة للعمل بقسم الحسابات ولا يشترط خبرة
》وظائف بنك الإسكندرية بتاريخ 22 مارس 2021