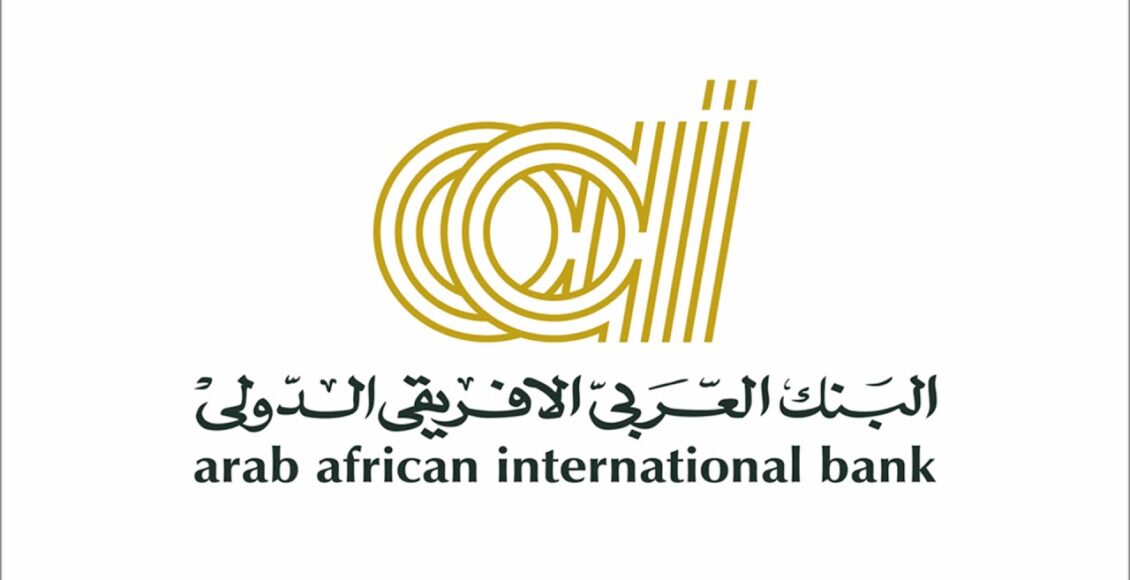 تفاصيل عدد 22 وظيفة تم الإعلان عنها من البنك العربى الافريقى شواغر لحديثي التخرج وذو الخبرات لعام2021
تفاصيل عدد 22 وظيفة تم الإعلان عنها من البنك العربى الافريقى شواغر لحديثي التخرج وذو الخبرات لعام2021
1 – Consumer Banking – Partnership Officer
Build partnerships with key industries and specific sports clubs and real estate communities/ecosystems through which to market retail banking services to extract a prospects base.
Responsible to ensure that our partnership deals are handled from inception to fulfillment and complete closure.
Manage relation with our partners to build the brand & the business.
Maximize networking opportunities within and outside the bank in order to generate prospects.
End to end prospects pipeline management.
End to end tracking of all partners, business arising from it and its success rate.
Develop and implement cross-sell initiatives including sales campaigns and contests.
Develop the short/long term business strategy with the line manager
Analyze segment performance and customer behavior to recommend new business activities to the head of segments proposition and the head of segments that will support segments expansion plan.
Developing the needed processes or guidelines for all business activities.
Plan, forecast and manage revenues, costs and other business performance according to bank`s requirement to determine potential areas of additional revenue.
Conduct awareness sessions for distribution channels employees to ensure being up to date with all products/services aspects and regularly get their feedback.
2 – Digital Acquisition Officer – Consumer Banking
Implement the bank's digital banking strategies aimed towards increasing channel usage & fee income.
Boosting customer reach through uplifting the different services adoption and penetration & usage levels in terms of target achievements and transactions migration.
Assist in developing integrated marketing strategies and tactical plans to reach the bank clients achieving business goals and objectives.
Grow and develop existing client engagement to Digital Channels & Services to ensure a superior customer experience
Conduct new business presentations as assigned
Provide strategic branding thought leadership and expertise to expand business relationships
Monitoring new training materials and conduct training sessions to branches to ensure they are trained on the capabilities of the services provided through the channel and to support them achieving the business goals.
Work Closely with our conversion and development teams to ensure customer journey is at front of mind for digital acquisition
3 – Digital Marketing Officer- Marketing & Communication Department
Maintain AAIB's online presence of its product and services through the different digital gateways in collaboration with advertising and web developing agencies.
Collaborate with the AAIB digital agency in developing a high quality, informative and appealing content for the website and the social media that engages our audiences and supports our communications goals.
Develop the content material on a monthly basis in order to run movies to educate AAIB's clients regarding its products.
Run digital marketing campaigns to promote AAIB's presence of products and services through the different digital gateways.
Implement the monthly posting calendar which diversified between products, engagements and initiatives to implement the digital marketing plan in alignment with the Line of business heads.
Handle the execution of AAIB email shots in line with the responsible agency to ensure addressing designated segmentation.
Maintain the health of AAIB's website in terms of content and security standards in collaboration with InfoSec, IT and web developing agency.
Implement the day-to-day operations assigned for the Digital Marketing function to ensure compliance with the established standards and procedures.
Implement approved department policies, processes and procedures and monitors adherence so that work is carried out in a controlled manner.
Ensure compliance with all relevant CBE regulations, banking laws, AML regulations and internal AAIB policies and code of conduct in order to maintain AAIB's sound legal position and mitigate any potential risks.
4 – Learning and Development Officer
To handle the all L&D Operational activities: in-house program and/or local programs, and/or overseas programs and post graduate studies and/or digital learning tools in terms of implementation, facilitation and day-to-day operations to ensure the efficiency and effectiveness of the program in alignment with the approved training plan maintaining the set standards.
5 – Corporate & Institutional Banking Assistant Analyst Officer
Assist in the preparation of scientific projection, in order to monitor ability of payment of payment of medium term exposure and tenor. Assist conduct, preparation of a detailed and accurate financial, and market study in a timely and coherent manner. To assess the financial studying and market positioning of existing/new clients within a specific industry. Attend client calls with superiors. Preparing call memos that summarize key issues raised during the client call. Assist in preparing credit proposal memos (CPMs) that present the proposed facility package and the associated terms and conditions. Assist in preparing an interim review regarding contracts financing, special transactions and amendments in facility's original terms and conditions. Perform periodical credit analysis to assess and ensure creditworthiness.
6 – FX Dealer – Treasury & Capital Markets
Foreign exchange trading, spots, forwards & swaps.
Liquidity and balance sheet management.
Servicing corporate treasury sales through structuring requirements and competitive pricing.
Preparing weekly reports on Economic and market activity and their reflection on our investment strategy and price action.
Trading actively in the interbank markets with local and international institutions
7 – Admin Assistant – Corporate Credit Risk Management
Supporting in credit review process
Supporting in portfolio management reports
Producing industry & macroeconomic updates
8 – Digital Factory – UX Designer
UX Designers are responsible for a set of activities including: conducting initial user research, driving a solution vision based on business and user insights, designing desirable and intuitive multi-channel experiences, developing wireframes and visual designs, and iteratively validating solutions with users. Individual designers may not possess all skills, but should demonstrate deep expertise in 2 or more areas.
Responsibilities:
Advocates for user-centered design solutions
Conducts user research to discover insights, define user personas, and map user journeys
Creates distinctive, branded digital experiences that are desirable and consistent across multiple platforms, devices and channels
Develops new product concepts, storyboards, detailed interaction designs and screen flows, and prototypes to clearly articulate solutions
Creates compelling visual designs that align to company and product brand standards
Conducts concept and usability testing to iteratively validate and improve design solutions
Actively collaborates as part of an agile team to ensure designs are feasible and implemented accurately
Tracks user experience metrics and reports on the success of UX improvements, including analytics
9 – FI Operations Officer
Handle the distribution of the incoming investigation & inquiry Swift Messages (free format) to the right destination.
Manage a variety of SWIFT related activities such as the incoming Swift Broadcast MT 094, SWIFT messages operations and ensure their distribution to the related department or branch, SWIFT Queue process for any suspicious Status, the Archive SWIFT messages (Hardcopy & Soft Copy scanned), SWIFT Free Format Messages (Upon Request) creation, SWIFT BIC directory Process (Download & Updates) and the outgoing SWIFT messages Error Codes.
Prepare all related reports such as end of day reports regarding Incoming Swift Messages Inquiry and Investigation, pending incoming SWIFT transactions report, day to day T24 Report (Settled All Incoming Swift MT 103) and End of day Report for the Swift Universal Confirmation /Manual Reply (Proceed / Pending) Transactions
Follow-up investigation & inquiry SWIFT Messages with all stakeholders and make sure that all cases are closed in a timely manner.
10 – Digital Factory – Online & Mobile Products Manager (Product Owner)
Manage the Online & Mobile Banking projects development so clients can perform their usual banking operations
anytime and anywhere compared with traditional banks and ATMs
Manage the assistant manager's operations in terms of deliverables and achievements to be aligned with the long term strategy and vision.
Manage the projects' completion, new features & services addition for increasing the customer's base.
Manage projects pertaining to channels- interaction with External partners, IT, Legal, Compliance, Information Security, etc.
Attend professional meetings, seminars, and continuing education programs to remain current in compliance, regulatory requirements and organization procedures.
Propose business strategies to enhance the services proposition
Research on new technology/standards for Online & Mobile services to optimize the functionality
Manage Online & Mobile Banking Projects and creation of business requirements documents
Prepare periodic reports for management highlighting the progress of strategic initiatives to update the management on the status of initiatives identified as priorities for the bank
Ensure the implementation of the designed road map for the Online & Mobile Banking
11 – Card Product Manager -Consumer Banking
Ensure Marketing plan is adequately handled to increase client awareness
Manage product performance of all channels against set targets and come up with initiatives to enhance productivity.
Interface with Credit Risk and Operations to ensure a broad understanding of product processing requirements and meeting business targets
Respond to customers complaints received through different channels to ensure timely and proper resolution with the agreed TAT
Monitor the financial performance (P&L) against the budget and propose initiatives in order to meet business goals.
Continually reviewing existing product range, offerings, processes and sales channels to develop suggestions on improvements along with the product managers
Analyze Credit and Debit Cards portfolio and give recommendations to increase the efficiency on current resources in order to increase cards monthly spend behavior
Ensure developing and initiating portfolio management strategy to drive an increase in billings, ANR (app not responding) and revenue across all card product
Conduct regular portfolio performance analysis across the card portfolio to identify profitable products and segments
12 – Liabilities Product Assistant Manager – Consumer Banking | Apply Now
13 – Wealth Relationship Manager | Apply Now
14 – Recruitment Officer | Apply Now
15 – Digital Factory – DevOps Engineer | Apply Now
16 – Digital Factory – Full-stack Developer | Apply Now
17 – Digital Factory – Chief Design Officer | Apply Now
18 – Digital Factory-Tech Lead | Apply Now
19 – IT – Integration Architect | Apply Now
20 – Retail Credit Risk Policy & Quality Senior Analyst | Apply Now
21 – IT- Data Architect | Apply Now
وظائف اخري قد تهمك ،
》اعلان وظائف السفارة الأمريكية بالقاهرة للمؤهلات العليا والدبلومات
》شركة اورنچ مصر تطلب للتعيين موظفي خدمة عملاء بتاريخ 28-3-2021
》اعلان وظائف شركات الطيران شركة طيران العربية تعلن عن حاجتها الي موظفي مركز اتصال بتاريخ 25-3-2021
》الشركة المصرية للاتصالات تعلن عن فتح باب التقديم لخريجي كلية تجارة للعمل بقسم الحسابات ولا يشترط خبرة