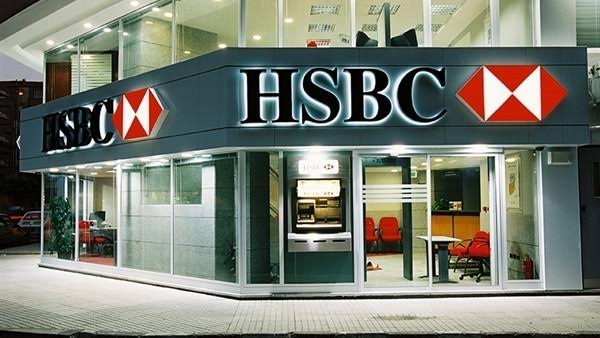 التقدم لوظائف شاغرة في بنك HSBC والتقديم حتي 20 ابريل 2021
التقدم لوظائف شاغرة في بنك HSBC والتقديم حتي 20 ابريل 2021
Job Description
Web Production Officer,GSC's : 0000F18Z
Description
The health and safety of our employees and candidates is very important to us. Due to the current situation related to the Novel Coronavirus (2019-nCoV), we're leveraging our digital capabilities to ensure we can continue to recruit top talent at the HSBC Group. As your application progresses, you may be asked to use one of our digital tools to help you through your recruitment journey. If so, one of our Resourcing colleagues will explain how our video-interviewing technology will be used throughout the recruitment process and will be on hand to answer any questions you might have.
Some careers have more impact than others.
If you're looking for a career where you can make a real impression, join HSBC and discover how valued you'll be.
HSBC is one of the largest banking and financial services organisations in the world, with operations in 64 countries and territories. We aim to be where the growth is, enabling businesses to thrive and economies to prosper, and, ultimately, helping people to fulfil their hopes and realise their ambitions.
We are currently seeking an experienced professional to join our team in the role of Web Production Officer.
Principal Responsibilities
Work with other production staff to manage and maintain client websites using existing content management systems in HSBC within guidelines
Assist specialists to ensure best search engine placement for web conten
Demonstrate familiarity with the web as a medium
Demonstrate familiarity with the range of content management systems used within HSBC
Demonstrate sound fundamental knowledge of CSS, HTML and JavaScript
Demonstrate ability to import text and data from external applications, such as Word and Excel, and to convert external content into a web-appropriate format
Ensure quality control by checking pages to ensure all comments and changes are made, and that style standards are adhered to before jobs leave the team
Follow established department protocols and processes
Follow established guidelines for applying metadata to content and websites under management
Follow established online job code/filing system for all work produced
Follow industry standards for properly formed HTML and other relevant web standards
Ensure a high quality of work by consistently taking responsibility for one's own work, reviewing it against quality standards, and consistently seeking to achieve zero quality errors
Enable to monitor and improve production metrics, bill clients as necessary, and provide training opportunities through the timely submission of productivity reports.
Ensure a steady improvement in one's skills and capabilities by supporting, planning and attending collaborative work and in-house cross-training opportunities, and assisting the direct line manager in developing one's annual and quarterly training plan
Maintain proficiency in current versions of software used within HSBC that are required to perform duties and seek written certification of proficiency from the line manager at least on an annual basis
Ensure compliance with all Group, Group Service Centre (GSC), company and department policies and procedures by constantly updating knowledge and understanding of such, raising questions and concerns with team leaders or managers, as necessary, and taking personal responsibility for abiding by these, as required
Ensure that all activities are in accordance with compliance standard
Assist in the implementation of the Group Compliance Policy locally by containing compliance risk in liaison with the Global Compliance Officer or Local Compliance Officer, ensuring adequate compliance resources and training, fostering a compliance culture and optimising relations with regulators; maintain HSBC internal control standards, including the timely implementation of internal and external audit points together with any issues raised by external regulators; aware of operational risk associated with the role, in compliance to Sarbanes-Oxley (SOX) requirements for GSCs
Qualifications
Requirements
Web development and online content management experience essential
Proficient in all Microsoft Office application
Knowledge of the fundamentals of standards-based HTML and XHTML
Experience with CSS and JavaScript is desirable
Experience with scanning, illustration, slide creation and image manipulation to support website management and productioN
Good interpersonal skills
Strong command of both written and spoken English
Strong attention to detail under pressure and ability to meet deadlines
Structured, systematic working style
Able to work as part of a team
Positive attitude and keen to learn
Can maintain composure and professionalism in a fast-paced work atmosphere
Flexibility in working different shifts when required
Available to work overtime on weeknights and weekends if necessary
Due to the urgent hiring need, candidates with immediate right to work locally and no relocation need will be prioritised.
The chosen candidate for this role will be required to undergo enhanced vetting. Subject to local laws, this will require the individual to satisfactorily pass a series of additional checks as part of the recruitment process and on an ongoing basis, if appointed to the role. HSBC Group reserves its position with regard to any steps which it may take in relation to any material adverse findings which arise either when the checks are originally completed, and/or if relevant, on an ongoing basis. For more information about the enhanced vetting for this role please contact the recruiter for this role.
You'll achieve more when you join HSBC.
HSBC is an equal opportunity employer committed to building a culture where all employees are valued, respected and opinions count. We take pride in providing a workplace that fosters continuous professional development, flexible working and, opportunities to grow within an inclusive and diverse environment. We encourage applications from all suitably qualified persons irrespective of, but not limited to, their gender or genetic information, sexual orientation, ethnicity, religion, social status, medical care leave requirements, political affiliation, people with disabilities, color, national origin, veteran status, etc., We consider all applications based on merit and suitability to the role."
Personal data held by the Bank relating to employment applications will be used in accordance with our Privacy Statement, which is available on our website.
وظائف اخري قد تهمك ،
》اعلان وظائف السفارة الأمريكية بالقاهرة للمؤهلات العليا والدبلومات
》شركة اورنچ مصر تطلب للتعيين موظفي خدمة عملاء بتاريخ 28-3-2021
》اعلان وظائف شركات الطيران شركة طيران العربية تعلن عن حاجتها الي موظفي مركز اتصال بتاريخ 25-3-2021
》الشركة المصرية للاتصالات تعلن عن فتح باب التقديم لخريجي كلية تجارة للعمل بقسم الحسابات ولا يشترط خبرة
》وظائف بنك الإسكندرية بتاريخ 22 مارس 2021