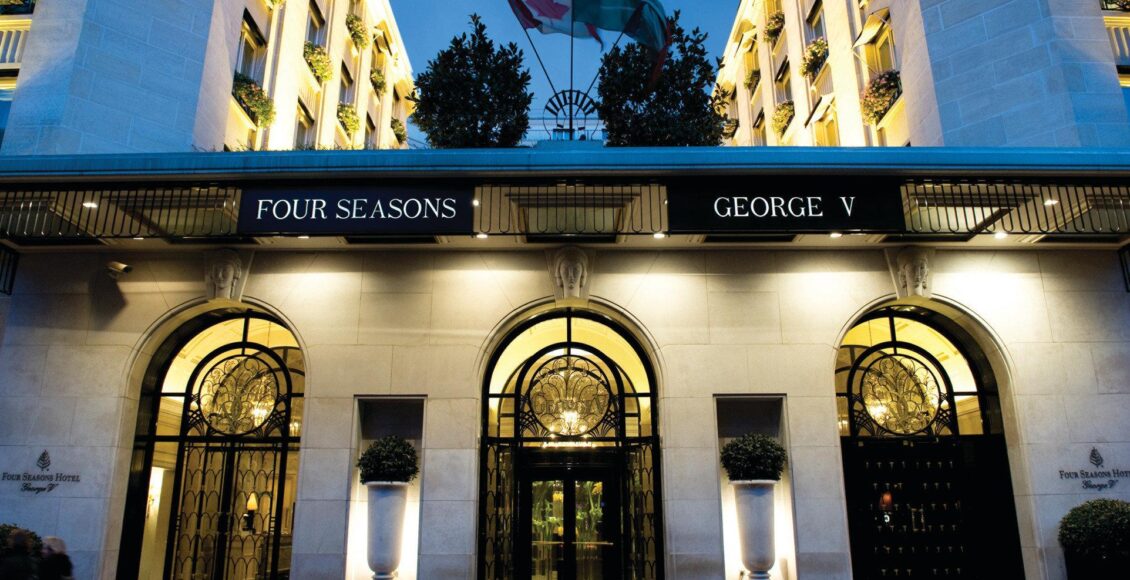 التقدم لوظائف فنادق فور سيزونز بتاريخ 2-4-2021
التقدم لوظائف فنادق فور سيزونز بتاريخ 2-4-2021
Assistant IT Manager
About the job
At Four Seasons we consider life and work to be richer when we truly connect with the people and the environment around us.
Our family members are masters at their crafts – a gardener can become an artist, a manager a conductor, a chef an inventor. We look for employees who share the Golden Rule: people who, by nature, believe in treating others as we would have them treat us. We look for our people to characterize a shared passion for excellence and to infuse that enthusiasm into everything they do.
Four Seasons Resort Sharm El Sheikh, South Sinai. The resort sprawls across an enchanting natural preserve and is embellished by the emerald-colored Red Sea.
The transferring employee should have the Egyptian passport.
Position Outline
Key Activities
Outcomes
People Functions
Maintain harmonious and professional relationship with all departments and Home Office.
Comply with and enforce Four Seasons' Category One and Category Two Work Rules and Standards of Conduct as set forth in EmPact.
Must have strong interpersonal skills and be able to relate to all levels of staff.
Must be able to assist hotel guests with technical requirements and issues.
Must be able to provide high levels of service and support to admin users as per contracted Service Level Agreement.
Assist in other areas of the accounting office as needed.
Product Functions
Ensure critical systems, specifically Front Office Property Management System, Call Accounting, HSIA, PABX and Food & Beverage Point of Sales computer systems are available twenty-four (24) hours per day.
Establish and maintain user procedures and hardware familiarization for all systems.
Provide administration services, to include; contribution to technology capital and operating budgets.
Provide Systems Administration, including maintaining user/group accounts, user configuration, trouble-shooting access problems and completion of on-site documentation.
Assist in Server infrastructure management, performance monitoring, Operating System upgrades and troubleshooting.
Ensure effective support for other systems, including back office, sales and catering and human resources applications and any other at the property.
Provide system support services, including service outage diagnosis, troubleshooting and restoration of service, virus protection management.
Maintain and promote Four Seasons core technology standards as outlined in the Four Seasons IT Core Standards.
Assist in the co-ordination of new acquisitions and major projects as required.
Participate in property-level, corporate-initiated technology implementations.
Good knowledge and support for Desktop OS and applications including patches.
Provide direct guest support and quality support to function rooms and conference services.
Administer Lotus Notes, connection to global VPN and other communication tools.
Assist in the process of systems backup and recovery procedures.
Assist in management of third party vendors.
Provide 24 / 7 support for mission critical systems.
Assist at network support and security of Hotel network, Active Directory maintenance, Server Infrastructure maintenance, Network Infrastructure maintenance – wired & wireless, Network protection and failover tools implementation (Firewall, web security, multi-homing devices, etc).
Perform any additional duties as assigned by the Director of Finance/Assistant Director of Finance or Director of IT.
Profit Functions
Recommend new applications as requested by hotels to streamline business processes.
Implement technology "best practices".
Provide HSIA Guest and Customer support when no contract with third parties exists.
Competencies
Key Behavioural Competencies
Technical Skills and Knowledge
Highest level of integrity and transparency.
Good interpersonal and relationship-building skills and a team player with high energy levels to work with cross-functional teams.
Pro-active and inquisitive mind set to develop problem solving, decision making, conflict resolution and strategic thinking skills
Good written and verbal communication skills
Work in a safe, prudent and organized manner.
Technical background, MCSE or strong networking skills.
Prior education and/or experience supporting complex networks.
Four Seasons IT core standards and key controls.
Good knowledge of the Four Seasons policies and procedures.
Knowledge of basic accounting principles.
KEY FUNCTIONAL COMPETENCIES
Reasonable cost analysis, cost management and budgeting skills.
Clear understanding of the purpose and reasons for internal controls.
Understand and familiar with hotel quality standards and service standards.
Strong commitment to service.
وظائف اخري قد تهمك ،
》اعلان وظائف السفارة الأمريكية بالقاهرة للمؤهلات العليا والدبلومات
》شركة اورنچ مصر تطلب للتعيين موظفي خدمة عملاء بتاريخ 28-3-2021
》اعلان وظائف شركات الطيران شركة طيران العربية تعلن عن حاجتها الي موظفي مركز اتصال بتاريخ 25-3-2021
》الشركة المصرية للاتصالات تعلن عن فتح باب التقديم لخريجي كلية تجارة للعمل بقسم الحسابات ولا يشترط خبرة
》وظائف بنك الإسكندرية بتاريخ 22 مارس 2021