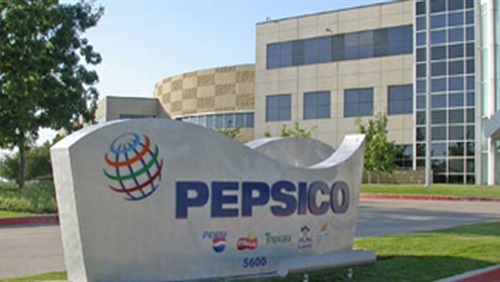 تفاصيل وظائف شركة PepsiCo بتاريخ 1-4-2021
تفاصيل وظائف شركة PepsiCo بتاريخ 1-4-2021
Transition Associate Manager- GBS (Cairo Hub)
About the job
Auto req ID: 233784BR
Job Description
Identifying and scheduling project deliverables, milestones and required tasks – preparing and owning the detailed project plan, setting up the governance rhythm and reporting out on progress.
Working with TA team to ensure people are hired and on-boarded within required timelines.
Working with the IT team to ensure all IT infrastructure is in place to ensure seamless operations (connectivity is in place, applications can be accessed and all tools are available).
Working with the training / Learning & Development/ Knowledge Management team to ensure training plans are in place and training sessions are held as per schedule and all Knowledge Management compliances are in place.
Working with the Process Excellence team on metrics definitions, designing templates for reporting, baselining and ensuring report outs are taking place.
Working with SMEs for process solution definition from a transition standpoint and build relevant process document as and when required.
Support HR / Change Management team on a need basis. Track change interventions as part of ongoing governance.
Managing logistics for onsite travel for knowledge capture including visas, travel etc.
Monitoring project progress and sending regular updates to key stakeholders.
Maintaining list of open items and tracking them to closure with appropriate follow ups on actions due against other project team members with escalations for past due items wherever required.
Proactive identifications of risks and working with respective teams to ensure mitigation plans are put in place and executed.
Relationship management with onsite stakeholders.
Coordinating with the admin team to ensure facility / seats are available and planning ahead of time based on the projections from the business.
Support transition coordinators to execute transitions from various locations.
Report on transition metrics i.e., timeline and budget adherence and first time right etc.
Qualifications/Requirements
Strong knowledge and exposure to BPM industry, third party service providers / captive shared services, in a stand-alone transition role is a must.
Proven ability to work with senior stakeholders, excellent stakeholder management and client handling (domestic & international) skills.
Excellent communication (written and oral) and interpersonal skills.
Proven ability to manage change in a fluid, dynamic and evolving environment.
Track record of excellent project execution / delivery.
Proven ability to work with large cross-functional teams.
Understanding of metrics, process improvements, lean and Six Sigma is a plus.
Proficient with MS Office – MS Excel and MS PowerPoint in particular.
From 12-14 years of experience with strong project management background.
وظائف اخري قد تهمك ،
》اعلان وظائف السفارة الأمريكية بالقاهرة للمؤهلات العليا والدبلومات 
》شركة اورنچ مصر تطلب للتعيين موظفي خدمة عملاء بتاريخ 28-3-2021
》اعلان وظائف شركات الطيران شركة طيران العربية تعلن عن حاجتها الي موظفي مركز اتصال بتاريخ 25-3-2021
》الشركة المصرية للاتصالات تعلن عن فتح باب التقديم لخريجي كلية تجارة للعمل بقسم الحسابات ولا يشترط خبرة
》وظائف بنك الإسكندرية بتاريخ 22 مارس 2021