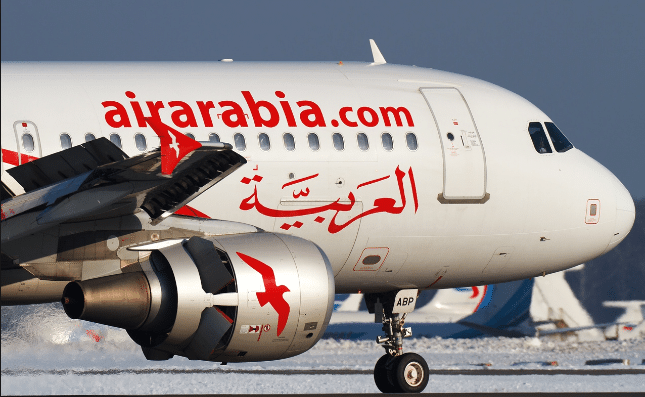 التقدم لوظائف شركات الطيران شركة طيران العربية تعلن عن حاجتها الي موظفي مركز اتصال بتاريخ 25-3-2021
التقدم لوظائف شركات الطيران شركة طيران العربية تعلن عن حاجتها الي موظفي مركز اتصال بتاريخ 25-3-2021
Date: 21-Mar-2021
Company: Air Arabia PJSC (G9)
Location: Cairo, EG
Job Purpose
To support the Contact Center section across the entire network by handling customers' inbound calls and providing information on the various products and services; processing flight and holidays reservations, modifications and cancellations; promoting other ancillaries and services to maximize sales and enhance customers' experience ensuring productivity is in line with set measures and company's adopted policies and procedures.
Key Result Responsibilities
Handles customers' enquiries, requests and complaints in a positive effective manner whilst ensuring company's branding and corporate image are reflected in a positive manner and as per approved quality standards.
Responds to customers' incoming calls pertaining to all kinds of enquiries, requests, and complaints timely and accurately to reflect a positive image of the company.
Provides accurate information about the company's products and services; processes travel bookings, modifications and cancellations on reservations.
Handles customers' complaints of different nature, identifies and prioritizes problems according to complexity, and provides immediate solutions accordingly.
As needed, escalates complaints to concerned parties in Contact Center or any other division and follows up on action taken.
Promotes the company's products and services through cross-selling such as ancillaries, holidays packages, loyalty programs, etc. ensuring monthly targets are met thus increasing the revenue and sales.
Converts lead calls to Contact Center sales agents and field sales agents as needed and follows up with customers to ensure enquiries been responded to effectively.
Demonstrates thorough understanding of the Contact Center core activities & functionalities, supports the team in day-to-day operations ensuring maximum productivity, flexibility, and cooperation are achieved.
Ensures all key performance indicators for customer satisfaction are achieved, including agreed service levels, quality standards and productivity.
Demonstrates willingness and cooperation in learning new initiatives and methodologies that add value to the overall performance.
Performs any additional responsibilities as advised by the Line Manager/Supervisor.
Qualifications (Academic, training, languages)
High School/Diploma or equivalent.
Capable of using technology systems and tools such as Microsoft Office.
Good in English & Arabic Languages; (Non-Arabic speakers to be considered based on Line Manager's approval only).
No hearing or articulatory problems.
Work Experience
No previous experience is required for this role; any experience would be treated as an advantage.
Capability of understanding market trends and channeling them leading to effective customer care solutions
Possesses effective communication skills that enable him/her utilize in building sales and marketing techniques.
Capable of understanding customers' problems and direct them in the right channel.
Ability to work for long hours and under pressure.
Capable of identifying problems and immediately reacting to situations of different nature such as angry customers, complaints and special requests.
Demonstrates the ability to contribute and successfully deliver against business strategy and set KPIs.
وظائف اخري قد تهمك ،
》اعلان وظائف شركة اسمنت المصرية بتخصصات مختلفة 3-3-2021
》وظائف شركة المنصور للسيارات " سيلز " بتاريخ 3 مارس 2021
》وظائف مستشفى السلام الدولي بتاريخ 2مارس 2021
》وظائف بنك CIB بتاريخ 1 مارس 2021
》وظائف شركة اتصال للتجارة الموزع و الوكيل لشركة هونر بتاريخ 2 مارس