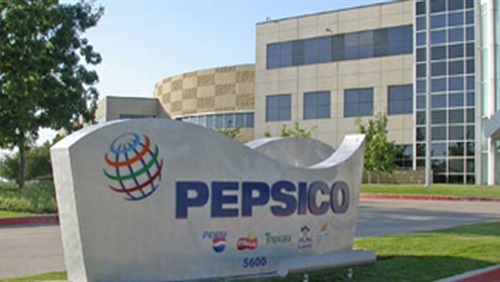 التقدم لوظائف شركة PepsiCo بتاريخ 15 مارس 2021
التقدم لوظائف شركة PepsiCo بتاريخ 15 مارس 2021
Export Manager
About the job
Auto req ID: 228638BR
Job Description
Main Purpose:
Manage snacks Export agenda and Identify Beverage's Export Opportunities to achieve targeted Export Revenue, Volume, and Profit, formulate export strategy in line with set objectives. And Lead on Export end to end cycle.
Identify growth mapping opportunities in the market supported by a business case, and deploy resourcing/execution plans to drive benefit realization.
Lead strategic growth projects as contracted by the Sales leadership team.
Accountabilities:
Deliver on volume & NOPBT plans in export model countries, conclude deals & agreements with distributors/importers of 7 countries.
Design and implement all export strategies and activities and ensure adherence to all project requirements and prepare all export documents within the required timeframe and schedule efficient shipping activities and identify appropriate transportation methods in assistance with customers.
Partner with finance planning to develop a P&L financial model for the potential Distributors.
Build capable distributors in export model countries to sustain PI market in these countries on a long-term basis by securing capable distributors and financially sound partners.
Market sensing to identify potential Distributors in addition to identifying the KPIs required for qualifying the Distributors.
plan and manage the execution of export strategy consistent with overall aims and requirements of the company.
Develop and maintain a strong relationship with the Key Distributors.
Following up on Distributors contract development with concerned parties (Finance, Legal, etc).
Scan for new customers in all counties in scope.
Manage when needed the necessary documentation and online forms for the efficient Cost-effective and lawful execution of all export activities.
Lead on export subcity and documentation cycle in partnership with CBS, control & PPGA team for 7 countries.
Maintain and share with colleagues as appropriate, personal knowledge of all relevant export laws and procedures. Tariffs and duties, licences and restrictions.
Anticipate, research and report on future changes in export laws in your region to ensure efficient, positive and lawful relations, support and activities.
Qualifications/Requirements
8-10 years of sales field experience in FMCG.
The financial background will be a plus.
Ability to work cross-function/ Build strong positive relationships with peers, direct reports, and distributors' management team.
People management skills.
Results Driven (results based on specific efficiency and productivity KPIs within predefined time frames).
Leading and Motivating Others (Creating enthusiasm, inspire positive attitude, desire to succeed).
Developing and Supporting the team (Actively improves others' skills, cooperate effectively, diplomatic conflict handler).
Integrity (Mutual trust, consistent with company ethics and values).
Relocation Eligible: Not Applicable
Job Type: Regular
وظائف اخري قد تهمك ،
》اعلان وظائف شركة اسمنت المصرية بتخصصات مختلفة 3-3-2021
》وظائف شركة المنصور للسيارات " سيلز " بتاريخ 3 مارس 2021 
》وظائف مستشفى السلام الدولي بتاريخ 2مارس 2021
》وظائف بنك CIB بتاريخ 1 مارس 2021
》وظائف شركة اتصال للتجارة الموزع و الوكيل لشركة هونر بتاريخ 2 مارس