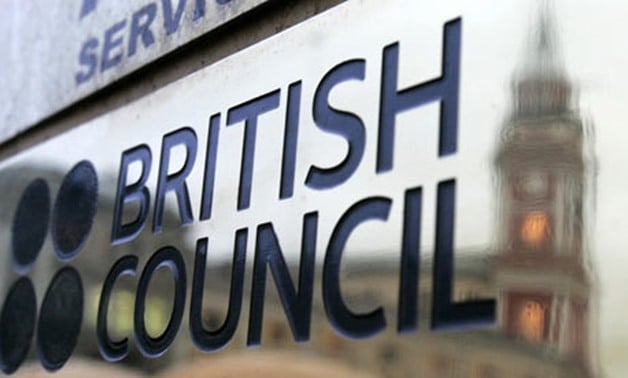 التقدم لفرصة عمل Call Centre Agent في المركز الثقافي البريطاني بالقاهرة
التقدم لفرصة عمل Call Centre Agent في المركز الثقافي البريطاني بالقاهرة
Call Centre Agent
Date: 08-Feb-2021
Location: Cairo, Middle East and North Africa, EG
Company: British Council
About Us:
The British Council is the UK's international organisation for cultural relations and educational opportunities. We create friendly knowledge and understanding between the people of the UK and other countries. We do this by making a positive contribution to the UK and the countries we work with – changing lives by creating opportunities, building connections, and engendering trust.
Role purpose
To project a professional image of British Council and provide a high quality, welcoming and efficiently integrated enquiry service for the full range of the British Council's English and Exams activities, product, and services through the call centre. To meet customer Service Excellence standards in all contacts with customers.
Call Centre agents spend their shifts answering customers calls across a number of areas (Teaching Centre, Exams, programs, projects. etc), including answering enquiries, handling complaints, providing information, and troubleshooting problems.
Main opportunities/challenges for this role:
Ensure Customer relationships are maintained in a contact centre environment
Provide Quality customer service
Providing consistent accurate information
Insuring continual availability across the working hours
Main Accountabilities:
Service teaching centre, exams and UK education/information enquiries through telephone calls, and to operate telephone switchboard
To answer all incoming calls through our call centre to corporate customer care standards
To answer all basic enquiries (according to definition provided) to satisfaction of customer
To respond to telephone enquiries that need following up within 12 hours unless research is required, and the enquiry cannot be answered immediately.
To acknowledge and state when answer will be provided if enquiry cannot be answered within standard period.
To take messages in the event of a colleague's absence and to pass them on immediately using the agreed methods (email)
Reports and call logs need to be maintained and updated on daily basis
To approach customers proactively and offer help with finding information and using resources
To deal with 'first level' customer complaints and suggestions to agreed standards
To ensure customers are served to agreed standards
To maintain close working relationship through briefings with teams about current and up-coming events and activities and the ways that they can be supported (e.g. provision of promotional flyers and/or posters detailing an education exhibition)
To meet corporate customer care, Equal Opportunity & Diversity and enquiry handling standards
To record statistics relating to enquiries accurately and to agreed standard
To respond to emails and written enquiries within 2 working days
To refer difficult/complex accreditation related enquiries that cannot be dealt with satisfactorily to Customer Service Officer and ensure that information is delivered to the enquirer within 3 working days
Sales and customer service for the Teaching Centre and Exams products and services (cross-selling)
Administrative support to the Teaching Centre and Exams
Dealing with general British Council enquiries
To handle customers enquiries regarding services, products and materials are answered to agreed standards in an efficient, informed manner
Process caller requirements in accordance with British Council's approved operating procedures for Service Inquiry, Customer Support, Complaints, and related issues. This would include comprehensive data collection on caller details, service information delivery and query response.
Be prepared to work unsocial or varied hours in order to ensure high standards and appropriate customer service, flexible working hours.
The customer service operates 7 days a week, morning to evening.
The job holder will be expected to work in some evenings according to schedule.
The post holder will work on a 5-day week shift basis and is entitled to 2 days off, in some cases non-consecutive days off.
Shift Schedule is subject to change, and flexibility in adjusting hours of work is essential when there is an operational need to do so.
Equality Statement:
Valuing diversity is essential to the British Council's work. We aim to abide by and promote equality legislation by following both the letter and the spirit of it to try and avoid unjustified discrimination, recognising discrimination as a barrier to equality of opportunity, inclusion and human rights. All staff worldwide are required to ensure their behaviour is consistent with our policies.
Child Protection:
The British Council is a full member of Keeping Children Safe (KCS) and has achieved level 1 child safe certification. We believe that all children have the right to be protected from all forms of abuse as set out in article 19, UNCRC, 1989 and that every child matters – everywhere in the world. In line with the British Council's Child Protection policy, any appointment is contingent on thorough checks including criminal record checks, in line with legal requirements.
وظائف اخري قد تهمك ،
》وظائف مصلحة الشهر العقاري والتوثيق بتاريخ 1 يناير2021
》وظائف خدمة عملاء بشركة أوراسكوم للتنمية
》وظائف شركة Oppo بتاريخ 31 ديسمبر
》براتب يصل إلي 10 الآف جنية فرصة عمل إدارية بشركة Teleperformance
》وظائف شركة ڤودافون براتب 2900 ج للطلاب والخريجين بتاريخ 1 يناير 2021
》وظائف جامعة الجيزة الجديدة بتاريخ 31 ديسمبر 2020