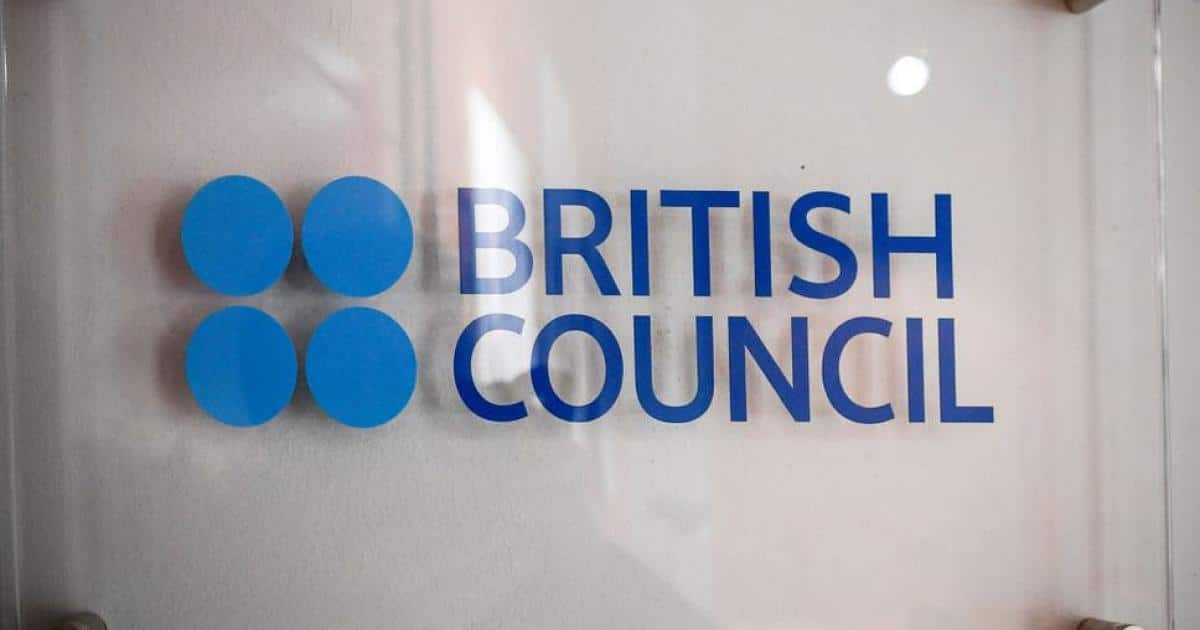 التقدم لفرصة عمل منسق وإداري في المركز الثقافي البريطاني بالقاهرة برواتب تبدء من 7700 جنية بتاريخ 21-1-2021
التقدم لفرصة عمل منسق وإداري في المركز الثقافي البريطاني بالقاهرة برواتب تبدء من 7700 جنية بتاريخ 21-1-2021
About the job
The British Council builds connections, understanding and trust between people in the UK and other countries through arts and culture, education and the English language. We work in two ways – directly with individuals to transform their lives, and with governments and partners to make a bigger difference for the longer term, creating benefit for millions of people all over the world. We help young people to gain the skills, confidence and connections they are looking for to realise their potential and to participate in strong and inclusive communities. We support them to learn English, to get a high-quality education and to gain internationally recognised qualifications. Our work in arts and culture stimulates creative expression and exchange and nurtures creative enterprise. We connect the best of the UK with the world and the best of the world with the UK. These connections lead to an understanding of each other's strengths and of the challenges and values that we share. This builds trust between people in the UK and other nations which endures even when official relations may be strained. We work on the ground in more than 100 countries. In 2019-20 we connected with 80 million people directly and with 791 million overall, including online and through our broadcasts and publications.
Contract Duration: 1 year (renewable)
Location: Cairo, Egypt
Pay Band H/4
Salary: 7709 – 9759 EGP./month + medical insurance (salary negotiable depending on experience and interview outcome)
Closing date: 25 January 2021
Role Purpose
The purpose of this role is to ensure the efficient, effective operational co-ordination and delivery of both B2B Exams, Activities and Projects at the right cost and customer experience.The role is to support B2B Customers on operational, and business development issues reporting issues and resolutions to the Account Relationship Manager(s) to develop and retain the account.
Function Overview
Our work in exams creates international opportunities and builds trust and value for the UK. We also:
▪ Give people access to life changing opportunities through UK qualifications.
▪ Support the promotion of the UK as a study destination.
▪ Provide a sustainable base for other cultural relations activities.
We currently have two main examination centres (Cairo & Alexandria) delivering around 150,000 exams to 70,000 candidates annually all over Egypt, with School Exams and IELTS the predominant product lines. We have seen strong growth in recent years and it is expected to expand further. The Egypt exams portfolio is of vital importance to the British Council in terms of the impact it creates for the organization for individuals, institutions and educational systems. Egypt is coming out of a period of economic turbulence, with signs of stability following thedrastic devaluation in Nov 2016 – inflation is decreasing, the exchange rate is steady. Throughout the turmoil education continued to be a thriving industry – this should continue
Main Opportunities
Service delivery and Operations
Promote & deliver high quality events, tours or projects planned and delivered in relation to target audience's needs and British Council strategic objectives
Identify & respond to needs of relevant target audiences
Project management and vendor management to ensure procurement, regular servicing and
readiness of use of related equipment to ensure smooth delivery of exam services; support negotiation with partners & suppliers to arrange relevant resources & arrangements
Plan and implement all event participation to agreed standards, including but not limited to child protection, branding & EDI
Ensure budgets are monitored and reported on according to the agreed timetable
Customers/ Relationship and stakeholders
Supporting continuous improvement in the efficiency/cost effectiveness/quality of service delivery/systems in the unit or department
Proactively work with Account Manager to deliver satisfactory and timely resolution of customer (internal or external) complaints, coordinating input from other team members asrequired.
Ensures the customer is kept informed throughout the process.
Act as the first point of contact for delegated partnerships
Network effectively at events and online
Adds value to key accounts and looks at opportunities for growth or retention through crosssell and other initiatives
Ensure all communications, online & offline, are up to date and effective
Works to defined Account Relationship standards and frameworks, including an up-to-date records on relevant CRM system
Risk and compliance
Follows agreed corporate risk management processes and procedures when delivering services (e.g. child protection, security policies, financial protocols, anti-fraud measures) to protect the interests of the BC and its customers at all times.
Analysis and reporting
Uses standard procedures and templates, regularly records, analyses and reports on operational activity to support senior managers in making timely/ effective business decisions
Supports wash-up meetings to review activity, continual improvement and corrective actions
Embed monitoring & evaluation steps across all product/project life-cycle, recording and reporting impact of activities and sharing findings with colleagues and managers
Support analysis of trends in registration of different qualifications
Conduct customer satisfaction surveys designed locally and by region
Collect other competitor and business intelligence from own and others networks and contacts, as well as desk research and mystery shopping exercises
Present findings of above and recommendations on service design improvements and promotional messaging to Product and Marketing Managers in regular meetings
Qualification & Experience
Bachelor Degree in relevant field
Fluency in English is essential
From 2 years experience in B2B customer service environment
Excellent communications and
stakeholder relationships skills
Excellent computer skills
Experience in maintaining account or partner relationships
About Us
The British Council is the UK's international organisation for cultural relations and educational opportunities. We create friendly knowledge and understanding between the people of the UK and other countries. We do this by making a positive contribution to the UK and the countries we work with – changing lives by creating opportunities, building connections and engendering trust.
We work with over 100 countries across the world in the fields of arts and culture, English language, education and civil society. Each year we reach over 20 million people face-to-face and more than 500 million people online, via broadcasts and publications. Founded in 1934, we are a UK charity governed by Royal Charter and a UK public body.
A connected and trusted UK in a more connected and trusted world.
Equality Statement
The British Council is committed to a policy of equality and to valuing diversity and is keen to reflect the diversity of the societies in which we work at every level within the organisation. We welcome applications from all sections of the community. We aim to abide by and promote equality legislation by following both the letter and the spirit of it to avoid unjustified discrimination, recognising discrimination as a barrier to equality of opportunity, inclusion and human rights. All staff worldwide are required to ensure their behaviour is consistent with our policies.
The British Council has Disability Confident Employer Status. We offer a guaranteed interview scheme for disabled applicants who meet the essential criteria for the role. Applicants are encouraged to highlight any specific requirements or adjustments needed to enable participation in the recruitment process.
The British Council is committed to safeguarding children, young people and adults who we work with.
We believe that all children and adults everywhere in the world deserve to live in safe environments and have the right to be protected from all forms of abuse, maltreatment and exploitation as set out in article 19, UNCRC (United Nations Convention on the Rights of the Child) 1989.
Appointment to positions where there is direct involvement with vulnerable groups will be dependent on thorough checks being completed; these will include qualification checks, reference checks, identity & criminal record checks in line with legal requirements and with the British Council's Safeguarding policies for Adults and Children.
If you have any problems with your application please email askhr@britishcouncil.org
Industry
وظائف اخري قد تهمك ،
》وظائف مصلحة الشهر العقاري والتوثيق بتاريخ 1 يناير2021
》وظائف خدمة عملاء بشركة أوراسكوم للتنمية
》وظائف شركة Oppo بتاريخ 31 ديسمبر
》براتب يصل إلي 10 الآف جنية فرصة عمل إدارية بشركة Teleperformance
》وظائف شركة ڤودافون براتب 2900 ج للطلاب والخريجين بتاريخ 1 يناير 2021