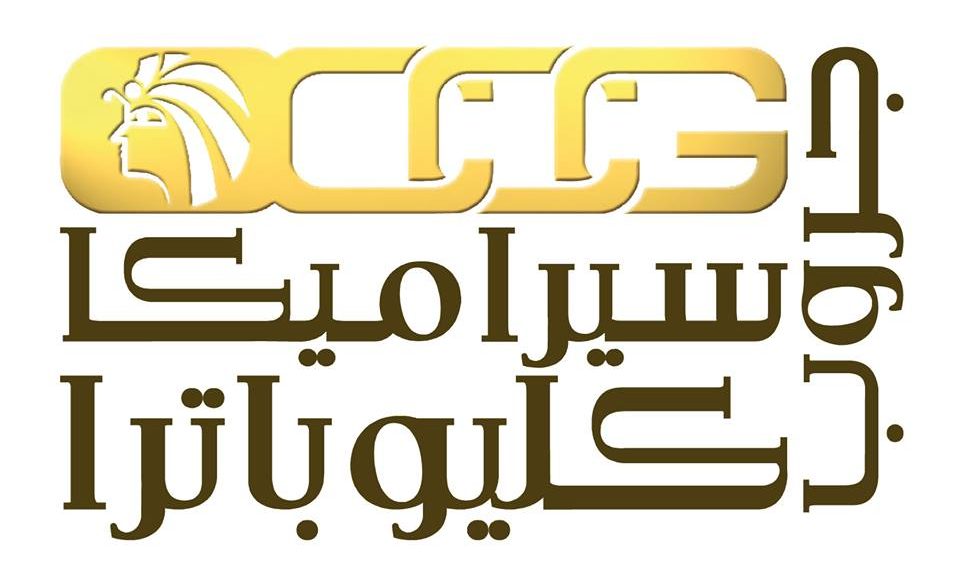 التقدم لوظائف مجموعة سيراميكا كليوباترا بتاريخ 13 يناير 2021
التقدم لوظائف مجموعة سيراميكا كليوباترا بتاريخ 13 يناير 2021
1 –
Art Director
About the job
Art directors typically oversee the work of other designers and artists who produce images for television, film, live performances, advertisements, or video games. They determine the overall style in which a message is communicated visually to its audience. For each project, they articulate their vision to artists. The artists then create images, such as illustrations, graphics, photographs, or charts and graphs, or design stage and movie sets, according to the art director's vision they also are responsible for the visual style and images in magazines, newspapers, product packaging, and movie and television productions. They create the overall design and direct others who develop artwork or layouts
Responsibilities
Determine how best to represent a concept visually
Determine which photographs, art, or other design elements to use
Develop the overall look or style of a publication, an advertising campaign, or a theater, television, or film set
Manage graphic designers, set and exhibit designers, or other design staff
Review and approve designs, artwork, photography, and graphics developed by other staff members
Talk to sector to develop an artistic approach and style
Coordinate activities with other artistic and creative departments
Develop detailed budgets and timelines
Present designs to sector for approval
Job Requirements
Art directors need at least a bachelor's degree in an art or design subject and previous work experience. Depending on the industry, they may have worked as graphic designers, fine artists, editors, or photographers, or in another art or design occupation before becoming art directors with good interpersonal skills .
2 –
Videographer
About the job
To be successful as a Videographer you must be able to understand sector briefs and work creatively to produce the desired product. A good Videographer should stay up to date with industry trends and tools that will make projects more marketable.
Responsibilities
Film videos on set or on location.
Ensure that equipment for a shoot is present and working.
Plan the shoot with the creative team and the sector.
Edit footage in post-production.
Direct other camera operators so that the needed footage is acquired.
Requirements
Excellent computer literacy.
Proficiency with editing software such as PhotoShop.
Excellent interpersonal skills.
Relative fitness and stamina to work long hours
Proficiency with camera equipment
3 –
Production Manager
About the job
Responsible for the smooth running of all production lines and the quality of output.
Responsibilities
Liaise with other managers to formulate objectives and understand requirements
Estimate costs and prepare budgets
Organize workflow to meet specifications and deadlines
Monitor production to resolve issues
Supervise and evaluate the performance of production personnel (quality inspectors, workers, etc.)
Determine the number of necessary resources (workforce, raw materials, etc.)
Approve maintenance work, purchasing of equipment, etc.
Ensure output meets quality standards
Enforce health and safety precautions
Report to upper management
Job requirement
Outstanding communication ability
Excellent organizational and leadership skills
Attention to detail
Strong decision-making skills and a results-driven approach
4 –
Creative Director
About the job
This candidate will be coordinating with teams across the organization to understand teams' design needs and building out their creative strategy accordingly. In each of these projects, you will ensure that outcomes are on budget, within brand, and incorporating current design trends.
Responsibilities
Developing concepts for advertising or promotional campaigns with Pitching ideas to clients if working for an agency or present to directors if working in-house
Negotiating with Sectors to amend ideas in line with their wishes and explain what is and is not possible
Storyboarding or translating ideas to the creative team of art directors and designers
Leading multiple projects from conception to completion in accordance with deadlines
Evaluating and, if necessary altering, the content of projects before completion
Hiring, developing and managing the creative team , Ensuring all the organization's or sector's visuals are consistent with the overall brand
Steering or writing scripts , Overseeing photo or TV shoots
Select external suppliers when necessary
Requirements
Most creative director positions require a bachelor's degree in creative design, advertising, marketing, journalism, communications, or a related field. Also A master's degree may be helpful if it's in a field that makes up for a deficiency in a creative director's undergraduate with good interpersonal
5 –
Senior Graphic Designer
About the job
Responsibilities
Designing graphic content, illustrations, and info graphics
Managing graphic designs from conception to delivery.
Reviewing junior designer drafts to ensure quality.
Generating fresh concepts.
Ensuring brand consistency throughout various marketing projects
Liaising between the marketing and design teams to ensure deadlines are met.
Keeping up-to-date with industry developments.
Requirements
A Graphic Design qualification or similar.
Portfolio with design projects.
Proven work experience as a Graphic Designer
Working experience with image design tools (e.g. Photoshop and Adobe Illustrator).
A keen eye for visual details.
Aesthetic skills.
Ability to meet deadlines and collaborate with team members.
وظائف اخري قد تهمك ،
》وظائف مصلحة الشهر العقاري والتوثيق بتاريخ 1 يناير2021
》وظائف خدمة عملاء بشركة أوراسكوم للتنمية
》وظائف شركة Oppo بتاريخ 31 ديسمبر
》براتب يصل إلي 10 الآف جنية فرصة عمل إدارية بشركة Teleperformance
》وظائف شركة ڤودافون براتب 2900 ج للطلاب والخريجين بتاريخ 1 يناير 2021
》وظائف جامعة الجيزة الجديدة بتاريخ 31 ديسمبر 2020