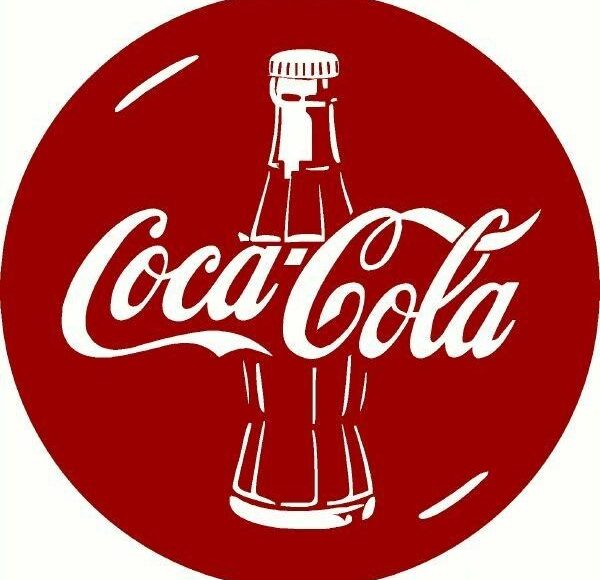 التقدم لوظائف شركة Coca Cola بتاريخ 4 يناير 2021
التقدم لوظائف شركة Coca Cola بتاريخ 4 يناير 2021
Projects & Capital Mgt Team Lead
Seniority Level : Associate
Industry : Consumer Goods Food Production Food & Beverages
Employment Type :Full-time
Job Functions : Project Management Information Technology
About the job
Job Summary
Coordinate daily/weekly activities related to all Capital and non-capital projects. Ensure that production and other plant activities are not negatively impacted by the development of projects. Assist the project owner(s) with duties related to the development and implementation of projects. Contributes in the identification of priorities, implementation of plans, project schedules, permitting, training of contractors, and any other activity as instructed by the Operations manager.
Project management, projects timely execution, contractor management, project engineering and technical support to plant to improve plant performance related to production, maintenance, safety & quality while ensuring plant activities are not negatively impacted by the development of projects.
Projects are handled from conceptual initiation through construction closeout
Productivity Improvements by developing the production/manufacturing capabilities while increasing productivity needed to ensure continuous supply and addressing potential customer needs and requirements as well as new product launches while maintaining occupational Safety and Health Aspects with the goal of preventing workplace accidents, injuries and illnesses.
Sets and Execute the coordination of projects plans and schedules as directed & agreed by the project team.
Determines project schedule by studying project plan and specifications; calculating time requirements; sequencing project elements.
Maintains project schedule by monitoring project progress; coordinating activities; resolving problems.
Controls project costs by approving expenditures; administering contractor contracts.
Prepares project status reports by collecting, analyzing, and summarizing information and trends; recommending actions.
Validation and close out of project as well as evaluation and post project reviews
Coordination of the site master plan which is a key strategic document for the site future growth providing the site development roadmap (5+ years) supporting the business plan, illustrating major strategic projects based on the expected sales volumes, new categories, etc..
Develops cost estimates and schedules for capital projects
Develops equipment and installation specifications
Develops bid requests for equipment and services, reviewing bids from contractors
Evaluate contractors technical compatibility in regards to technical expertise, safety, quality and timely execution
Best utilization of company available areas
Identifies potential problems that may arise due to the implementation of projects
Coordinates and keep stakeholders informed of the Project progress through meetings and/or memos.
Key Duties & Responsibilities
Assist in the identification and qualification of new suppliers.
Identify and assists in the procurement of spare parts and services required by the implementation of new projects…
Revision of plans, specifications, master planning, and Design and infrastructure program.
Prepare drawings to better explain / determine requirements.
Creates S.O.Ps of any new equipment
Act as the liaison between the Project and the plant (end-users)
Assists technicians as needed for projects execution
Site Master planning coordinator
Responsible for RFA (Request for Authorization) approval
Responsible for all Capex PO approval
Responsible for all Capex Capitalization of all new equipment/projects
Daily reviews with Finance dept. to make sure all payments are done on time (review of GR/IR, Parked Reports)
EOHS
encourage appropriate positive attitudes towards EOHS
apply relevant EOHS policy and procedures
Actively participate in EOHS inspections, audits and risk assessment.
Ensure all hazards and incidents are reported and investigated appropriately and suitable controls are implemented.
Has the authority to stop any activity that violate the company EOSH management system.
Our Purpose And Growth Culture
We are taking deliberate action to nurture an inclusive culture that is grounded in our company purpose, to refresh the world and make a difference. We act with a growth mindset, take an expansive approach to what's possible and believe in continuous learning to improve our business and ourselves. We focus on four key behaviors – curious, empowered, inclusive and agile – and value how we work as much as what we achieve. We believe that our culture is one of the reasons our company continues to thrive after 130+ years. Visit Our Purpose and Vision to learn more about these behaviors and how you can bring them to life in your next role at Coca-Cola.
We are an Equal Opportunity Employer and do not discriminate against any employee or applicant for employment because of race, color, sex, age, national origin, religion, sexual orientation, gender identity and/or expression, status as a veteran, and basis of disability or any other federal, state or local protected class. When we collect your personal information as part of a job application or offer of employment, we do so in accordance with industry standards and best practices and in compliance with applicable privacy laws.
وظائف اخري قد تهمك ،
》وظائف مصلحة الشهر العقاري والتوثيق بتاريخ 1 يناير2021
》وظائف خدمة عملاء بشركة أوراسكوم للتنمية
》وظائف شركة Oppo بتاريخ 31 ديسمبر
》براتب يصل إلي 10 الآف جنية فرصة عمل إدارية بشركة Teleperformance
》وظائف شركة ڤودافون براتب 2900 ج للطلاب والخريجين بتاريخ 1 يناير 2021
》وظائف جامعة الجيزة الجديدة بتاريخ 31 ديسمبر 2020