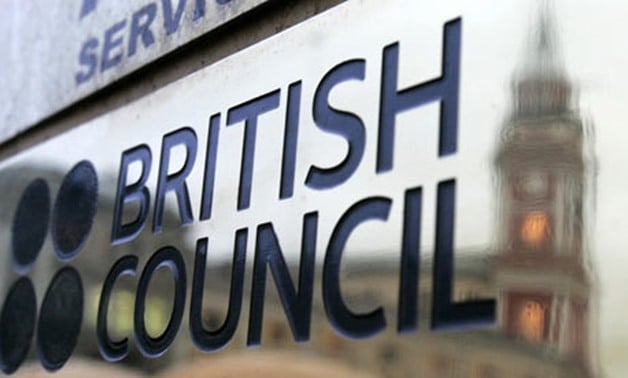 التقدم لفرصة عمل مدير العقارات والادارة للمركز الثقافي البريطاني بالقاهرة براتب يصل إلي 19 الآف جنية
التقدم لفرصة عمل مدير العقارات والادارة للمركز الثقافي البريطاني بالقاهرة براتب يصل إلي 19 الآف جنية
Estate and Admin Manager
Date: 25-Dec-2020
Location: Cairo, Middle East and North Africa, EG
Company: British Council
The British Council builds connections, understanding and trust between people in the UK and other countries through arts and culture, education and the English language. We work in two ways – directly with individuals to transform their lives, and with governments and partners to make a bigger difference for the longer term, creating benefit for millions of people all over the world. We help young people to gain the skills, confidence and connections they are looking for to realise their potential and to participate in strong and inclusive communities. We support them to learn English, to get a high-quality education and to gain internationally recognised qualifications. Our work in arts and culture stimulates creative expression and exchange and nurtures creative enterprise. We connect the best of the UK with the world and the best of the world with the UK. These connections lead to an understanding of each other's strengths and of the challenges and values that we share. This builds trust between people in the UK and other nations which endures even when official relations may be strained. We work on the ground in more than 100 countries. In 2019-20 we connected with 80 million people directly and with 791 million overall, including online and through our broadcasts and publications.
Role: Estate and Admin Manager
Pay band:6
Location: Cairo
Contract type: Fixed Term contract – 1 year (renewable)
Requirements: Must be a UK or Egyptian passport holder due to visa restrictions
Closing date and time: 12 January 2020 (11:59 pm CET Time)
Salary range for the position:12,561.26 (minimum)-19,239.40(maximum)
About us:
The British Council is the UK's international organisation for cultural relations and educational opportunities. We create friendly knowledge and understanding between the people of the UK and other countries. We do this by making a positive contribution to the UK and the countries we work with – changing lives by creating opportunities, building connections and engendering trust.
We work with over 100 countries across the world in the fields of arts and culture, English language, education and civil society. Last year we reached over 80 million people directly and 791 million people overall including online, broadcasts and publications. Founded in 1934, we are a UK charity governed by Royal Charter and a UK public body.
This role plays a key part in delivering high-quality services supporting the business operations administration function, and other functions that may require support. The role will also support the achievement of British Council corporate standards and meet relevant polices/ procedures.
The opportunity:
You will be a key, and pro-active member of the business operations management team and line manager for other team members. You will work as part of an efficient and effective team, ensuring that the team's performance adds value to the delivery of objectives and to ensure that all risks, compliance and business continuity are identified, monitored, managed and controlled.
Opportunities and challenges for the role:
The Business Operations function has undergone a significant restructure to position it more effectively to support the rapidly changing needs of the British Council. With this, a vital part of this role is to support Country and Business management ensuring the new structure and processes are successfully embedded.
The Estate & Admin Manager role will require adaptability and durability to change and will often support management in promoting and delivery of change.
Occasional unsocial hours at peak periods within the planning and reporting cycles
Visits to other British Council sites will be occasionally requested.
Main Accountabilities:
Relationship Management, Suppliers and Services
Manage local office wide procurement through procurement requests (PRs) with support of procurement team (MarketPlace). Prepare quotation requests, bids and supplier tenders, and proposals for shared office services and suppliers. Invite, assess, and recommend suppliers. Establish and negotiate contract terms and conditions and maintain supplier relationships.
Administer contract performance including delivery, receipt, warranty, damages and insurance. Manage vendors reviews, and evaluations.
Manage the validity of formal documents related to utilities, licenses, taxes, etc. And, act as a point of contact with government offices.
Manage mobile services including sets, contracts, and inventory.
Responds knowledgeably and professionally to enquiries within their discipline, to ensure internal customers receive high quality, prompt and timely service and/or advice. Refers on to others only complex enquiries, or those outside own area of expertise.
Compliance / Risk / Information Management
Apply Health and Safety regulations in cooperation with the Security Manager.
Responsible for the implementation of information management plan, Country Information Assurance Maturity Model (CIAMM) returns; manages contracts registr, offsite information storage and manage in accordance with policies and procedures, maintains logs, and follows up as per information retention and disposal requirements.
Promote and support with country Equality, Diversity and Inclusion (EDI) in department activities, and provide the required evidences in timely manner.
Ensure compliance with Financial Control Compliance Framework (FCCF) in all financial and procurement processes.
Support the business in regulating the Child Protection action plan.
Manage the environment framework Tool (EFT) ensuring premises and activities uphold best environmental practice
Estates/facilities Management
Manage and monitor facilities services including hard (building maintenance, electricity, HVAC, etc), and soft services (cleaning, catering, transportation, etc) in 4 British Council branches in Egypt.
Ensure the optimal office/stores space utilization, and best seating layout is applied in coordination with the British Council global estate.
Manage premises renovation projects including technical and financial aspects, and coordination with consultants, contractors, and local and global management teams.
Oversee operational condition of office furniture and equipment, plan for replacements and disposals, and ensure appropriate authorizations has been received.
Maintain office inventory of onsite assets & work of Art, their procurement, maintenance and disposal in accordance with policies and procedures
UK appointed staff accommodation
Ensure the British Council accommodation policy is applied when looking for accommodation for new staff arriving to Egypt
Keep a record of reputable agents and review the agreements with these agents and ensure that they follow our requirements
Negotiate the rent fees, check contracts clauses, terms and conditions, and ensure that all ownership papers are checked by our lawyer before signing the lease with the landlord.
Arrange moving of staff's stuff securely and in co-operation with HR team.
Manage utilities, facilities, inventory, and regular maintenance of all apartments in a timely manner.
Administration
Prepare budget/expenditure plans and cash flow for estate, facilities and administration.
Supervise the process of VISA requests/renewals for non-Egyptian staff.
Manage office cars procurement, insurance, licensing, maintenance, schedules, and drivers.
Manage customs clearance where applicable.
Supervise mail and shipment services through courier service providers.
Leadership & Management
Manage and monitor recruitment, leaves, and development of Estate, facilities, and administration team of 17 team members.
Review the performance of estate and administration team on a quarterly basis.
About You:
We are looking for someone with English at proficiency level B2 as well as a fluent written and spoken Arabic speaker.
You should either have a B.Sc. Engineering: Construction, civil, electricity, or mechanics or 5-year experience as a facilities manager in multinational multi-sites organization or Certificate/affiliation from a reputed facilities management educational organization.
You should hold at least 2 years' experience in a similar managerial role and have a proven track record in general office administration and Facilities Management
You should have experience in project management as well as experience in managing teams.
You should be someone with Strong organisational skills with the ability to prioritise tasks, meet deadlines along with experience in working in a multi-cultural organisation in an international context as well as a Strong administrative experience with the ability to interpret and follow organisational policy and practices
You need to have a track record of building effective relationships with employees and management to achieve the delivery of high quality and effective professional services. You should also have the experience of developing and managing a range internal and external stakeholder relationship.
In addition to the above a certificate/diploma in business administration, project and facilities management will be a desirable requirement
Further details:
If you are interested in the post and feel that you are suitable for the role, then we would really like to hear from you. Please apply by 12 January 2020 (11:59 PM CET time).
A connected and trusted UK in a more connected and trusted world.
Equality Statement
The British Council is committed to a policy of equality and to valuing diversity and is keen to reflect the diversity of the societies in which we work at every level within the organisation. We welcome applications from all sections of the community. We aim to abide by and promote equality legislation by following both the letter and the spirit of it to avoid unjustified discrimination, recognising discrimination as a barrier to equality of opportunity, inclusion and human rights. All staff worldwide are required to ensure their behaviour is consistent with our policies.
The British Council has Disability Confident Employer Status. We offer a guaranteed interview scheme for disabled applicants who meet the essential criteria for the role. Applicants are encouraged to highlight any specific requirements or adjustments needed to enable participation in the recruitment process.
The British Council is committed to safeguarding children, young people and adults who we work with.
We believe that all children and adults everywhere in the world deserve to live in safe environments and have the right to be protected from all forms of abuse, maltreatment and exploitation as set out in article 19, UNCRC (United Nations Convention on the Rights of the Child) 1989.
Appointment to positions where there is direct involvement with vulnerable groups will be dependent on thorough checks being completed; these will include qualification checks, reference checks, identity & criminal record checks in line with legal requirements and with the British Council's Safeguarding policies for Adults and Children.
If you have any problems with your application please email askhr@britishcouncil.org
وظائف اخري قد تهمك ،
》خدمة عملاء شركة We براتب 4000 ج
》وظائف شركة أوراسكوم للإنشاءات
》فرصة عمل Hr Screener لشركة بيبسيكو براتب 6000 ج