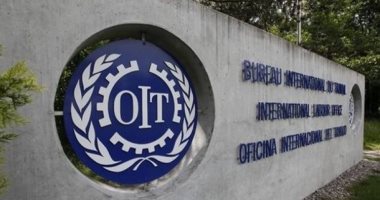 تفاصيل وظائف منظمة العمل الدولية بتاريخ 14 ديسمبر
تفاصيل وظائف منظمة العمل الدولية بتاريخ 14 ديسمبر
Administrative and Finance Assistant
Grade: G6
Vacancy no.: CAIRO/DC/G/2019/17
Publication date: 14 December 2020
Application deadline (midnight local time): 13 January 2021
Job ID: 5157
Department: RO-Africa
Organization Unit: DWT/CO-Cairo
Location: Cairo
Contract type: Fixed Term
Contract duration: One year (with possibility of extension depending on funding availability and performance)
Under article 4.2, paragraph (e) of the Staff Regulations, the filling of vacancies in technical cooperation projects does not fall under Annex I of the Staff Regulations and is made by direct selection by the Director-General.
In order to support the best informed process in the filling of the above-mentioned vacancy by direct selection, the ILO invites interested candidates to submit their application online by the above date.
The following are eligible to apply:
ILO Internal candidates in accordance with paragraphs 31 and 32 of Annex I of the Staff Regulations.
External candidates
The recruitment process for General Service positions is subject to specific local recruitment criteria.
Technical cooperation appointments are not expected to lead to a career in the ILO and they do not carry any expectation of renewal or conversion to any other type of appointment in the Organization. A one-year fixed-term contract will be given. Extensions of technical cooperation contracts are subject to various elements including the following: availability of funds, continuing need of the functions and satisfactory conduct and performance.
Conditions of employment for external candidates: In conformity with existing ILO practice, the appointment of an external candidate will normally be made at the first step of this grade.
Introduction
INTRODUCTION
Since 2013, the Middle East and North Africa (MENA) region has been facing large-scale mixed migration flows through and from countries in the region, including Egypt. While mixed migrants face specific vulnerabilities, including psychological trauma, lack of opportunity and protection risks, host communities also struggle to pursue their own development efforts in an environment that has been transformed by a large influx of newcomers. As displacement has become increasingly protracted, responses are focusing more on durable solutions backed by more dignified, inclusive and comprehensive programmes for refugees and the communities that host them.
In response to the challenges facing those groups, a new partnership titled: 'Youth empowerment and Integration in Mixed Communities', has been launched by the International Labour Organization (ILO), and the UN Children's Fund (UNICEF), supported by the Swiss Development Cooperation (SDC).
The project aims to improve livelihood opportunities and strengthen the socio-economic resilience of young migrants, refugees, and Egyptian youth in host communities through improved policy frameworks, employability skills, career prospects and inclusive youth centres.
Jointly implementing the project, ILO and UNICEF will use a three-pronged approach that combines skills development and career guidance services at the individual (micro) level, with capacity development of key stakeholders at the institutional (meso) level and policy engagement and awareness raising on the national (macro) level. All activities will be conducted taking the social partners and the tripartite structures into account.
In agreement with the donor, the project will have an inception phase of 10 months, to lay the groundwork and set up the project implementation.
REPORTING LINE
The project will be implemented under the ILO DWT/CO-Cairo DC portfolio of Mixed Migration. The incumbent will perform its duties under the direct supervision of the National Project Coordinator and the overall guidance of the DWT/CO-Cairo Director.
Summary of Duties and Responsibilities
Analyses, evaluates and monitors a variety of complex financial documents, accounts to identify and investigate anomalies or wrongly posted transactions and to determine corrective action. These may include general ledger accounts, such as: major operating bank accounts; requests for replenishments of field bank accounts; field imprest accounts; development cooperation budgets; payment requests related to the project.
Carries out all operations required for expenditures under development cooperation funding, ensuring the most rational use of the funds. This includes making calculations, requesting funds, checking supporting justifying documents and making payments.
Monitors accounts regarding allocations and expenditures and makes adjustments to optimise utilisation of the funds. Drafts and clears administrative correspondence relative to budgetary matters to verify data, answer queries and obtain additional information.
Prepares detailed cost estimates and budgetary forecasts. Prepares background information, periodic and ad hoc reports for use in programme and budget preparations. Participates in budget analysis and projections as required and provides information upon request.
Ensures smooth functioning of the project administration and operation support-related functions in close collaboration with other administrative and operation support staff through the provision of management and administrative support to the project. This includes processing entitlements, issuance of contracts and maintenance of records and files.
Participates in the preparation of financial data to be included in the Financial Report and Audited Financial Statements.
Briefs and assists international staff, experts and consultants on all aspects of administration related matters. Provides interpretation of financial and administrative rules, regulations and procedures.
Participates in the organisation of special meetings and coordinates all important administrative arrangements for conducting workshops/seminars and trainings. Makes travel and hotel reservations, prepares travel authorisations and assembles information pertinent to the purpose of travel.
Reviews all incoming correspondence which requires action: making recommendations regarding the appropriate action to be taken; monitoring deadlines for responses, follow up with various project/programme personnel and other organisational units on the submission of reports and correspondence. Prepares on own initiative correspondence and reports as required on general administrative or other related tasks, including those of a confidential nature. Prepares periodic administrative statistics, reports and correspondence.
Performs other relevant duties as assigned.
Required qualifications
Education
Completion of secondary school education plus formal training in accounting or finance from a recognised commercial school or equivalent or university.
Experience
Minimum of six years of operational or administrative support work experience, the majority of which in the provision of financial operations support services.
Experience of working with an enterprise resource planning (ERP) system, in particular finance modules.
Familiarity and previous work experience with the ILO or other UN agencies would be an added advantage.
Languages
Excellent command of written and spoken English. Good knowledge of Arabic. Working knowledge of another official language of the organisation is an asset.
Competencies
In addition to the ILO core competencies [Integrity and transparency, Sensitivity to diversity, Orientation to learning and knowledge sharing, Client orientation, Communication, Orientation to change, Takes responsibility for performance, Quality orientation, Collaboration], this position requires:
ITC proficiency: word processing, spreadsheet, PowerPoint, data base software, as well as computer software packages required for work.
Ability to organise own work and efficiently manage time.
Ability to maintain records and prepare reports and financial statements.
Ability to evaluate correspondence and inquiries for best course of action.
Ability to obtain services from other work units inside or outside the office for completion of tasks.
Capability to adapt own behaviour to professional requirements and contexts
Excellent knowledge of the accounting and finance procedures and regulations of the office.
Demonstrated ability to apply finance and accounting methods.
Good analytical skills.
Ability to communicate effectively both orally and in writing.
Ability to deal with clients and to respond to their queries.
Ability to work in a team and to work under pressure.
Good organisational skills.
Ability to work with confidential material.
Must demonstrate responsible behaviour and attention to detail.
Ability to work and communicate with people in a polite, courteous and cooperative manner.
Must display high standards of ethical conduct.
Must demonstrate honesty and integrity.
Ability to reason and make sound judgements.
Candidates assessed by the Panel and considered eligible for appointment but who are not selected for this vacant post may be offered an assignment to another position at the same or lower grade provided that they meet the minimum qualifications required.
وظائف اخري قد تهمك ،
》خدمة عملاء شركة We براتب 4000 ج
》وظائف شركة أوراسكوم للإنشاءات
》فرصة عمل Hr Screener لشركة بيبسيكو براتب 6000 ج