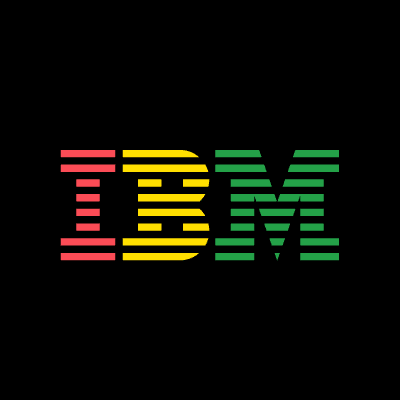 تفاصيل وظائف شركة IBM لتكنولوجيا المعلومات
تفاصيل وظائف شركة IBM لتكنولوجيا المعلومات
Sales and Delivery Executive- Data and AI Public Sector
Seniority Level : Mid-Senior level
Industry : Information Technology & Services Computer Software Financial Services
Employment Type : Full-time
Job Functions : Management Manufacturing
About the job
Introduction
As a Business Sales & Delivery Executive, you will support IBM's consistent growth by bringing to the table your business development, sales, account management, and delivery skills. Picture yourself working with a highly motivated, highly successful team with a proven sales record in IBM's top technologies. If you're ready to bring insights and experience in areas such as IoT, Blockchain and digital transformation, we are ready to offer you a best in class career development.
Your Role and Responsibilities
As Sales and Delivery Executive in GBS with strong experience in data and AI you will support IBM's consistent growth by bringing to the table your experience in consulting, business development, account management, and delivery skills . If you're ready to bring insights and experience in data, AI, automation and cloud we can offer you a unique opportunity to join our elite Global Business Services.
In this role, you will develop positive, trusted relationships with our clients 's C-Suite in public sector to advise, deliver and support them throughout the journey of Data and AI implementations, strategize to lead the market with extraordinary and relevant cognitive, analytics and data solutions with an aim to be a trusted advisor to our public sector customers .
You will be responsible for building pipeline, negotiation , driving deals to closure and be accountable for your Account(s) portfolio including customer satisfaction, market share, profit and revenue. You will also demonstrate your industry eminence – speaking at events / conferences; write whitepapers.
In This Role You Will
Leverage all data and use cutting edge cognitive technologies to successfully address Client's business problems.
Build, grow, and steward client relationships. Accountable for client satisfaction and maintaining a strong client relationship through delivery excellence
Practitioners focus is on diving high ROI business impact via practical innovations in weeks as well as the ability to partner with Clients on thoughtful long term game changing transformation
Chair of projects delivery in your accounts and accountable for its delivery performance indicators
Develops a strategy that puts offerings and talent ahead of the market
Build growth in data and AI by proposing IBM services key differentiators, design contractual agreements with high ROI and lead the negotiation of the contract to closure
Lead large multidisciplinary teams in developing complex solutions for specific client opportunities and in developing client deliverables such as a Requests for Information (RFI), Requests f or Proposal (RFPs), and Statements Of Work (SOWs) or presentations
Support the project team as data and AI subject matter expert in solving complex business/ technical problems and selectively run quality review on services deliverables
Required Technical and Professional Expertise
Posses deep knowledge in AI including: advanced data processing, machine learning, deep learning, IoT, RPA and the technological tools used to perform cutting edge analytics like R and Python
At least 5 years of experience in business development and sales of implementation services to C-suite executives with track record of success
At least 5 years in delivering data and AI projects cross industry
Clear evidence of ability to develop new business, shape value-led business propositions in public sector is mandatory and other sectors as additional experience
Evidence in leading large project team to success
Excellent communication, negotiations and interpersonal skills in dealing with internal/external stakeholders and ability to build strong relationship and network in multi sectors both with customers and partners
Excellent understanding of cognitive technologies, agile delivery, design thinking and industry leading practices
Preferred Technical And Professional Expertise
Proven experience in designing, selling and delivery of service engagements for IBM Watson and cloud pack for data is a plus
About Business Unit
IBM Services is a team of business, strategy and technology consultants that design, build, and run foundational systems and services that is the backbone of the world's economy. IBM Services partners with the world's leading companies in over 170 countries to build smarter businesses by reimagining and reinventing through technology, with its outcome-focused methodologies, industry-leading portfolio and world class research and operations expertise leading to results-driven innovation and enduring excellence.
Your Life @ IBM
What matters to you when you're looking for your next career challenge?
Maybe you want to get involved in work that really changes the world? What about somewhere with incredible and diverse career and development opportunities – where you can truly discover your passion? Are you looking for a culture of openness, collaboration and trust – where everyone has a voice? What about all of these? If so, then IBM could be your next career challenge. Join us, not to do something better, but to attempt things you never thought possible.
وظائف اخري قد تهمك ،
》خدمة عملاء شركة We براتب 4000 ج
》وظائف شركة أوراسكوم للإنشاءات