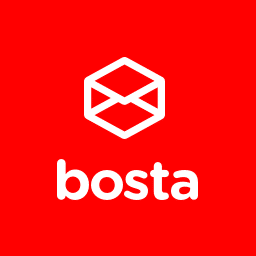 التقدم لوظائف شركة بوسطةBosta المصرية الناشئة لخدمات الشحن
التقدم لوظائف شركة بوسطةBosta المصرية الناشئة لخدمات الشحن
1 – Customer Service Team Leader
The Role
We're looking for a great Customer Service Team Leader to join our growing care team. You have to be very proactive in this role with the ability to solve problems on the spot and think outside the box.
You will…
Provide Direct Customer Support through various channels
Investigate and resolve customer complaints and queries – particularly those of an escalated nature
Provide feedback to the rest of the Customer Care team to ensure that all issues are resolved quickly
Continuously monitor the metrics of the team, and craft tailored development plans for each member
Train New Hires, and provide refresher training sessions for existing employees frequently.
Oversee day to day performance and workflow, ensuring SLAs and targets are met.
Create a healthy environment where team members are engaged and energized
Conduct coaching sessions and 1:1s in an organized manner.
Monitor chats/calls/tickets either live and saved and provide feedback
Support Process Improvement and contribute to process optimization
Support team members by answering questions and providing knowledge or solutions.
Ensure team members knowledge is up to date
Monitor adherence and conformance to shifts and schedules.
Cater to any business tasks and stakeholders.
Skills you'll need…
Minimum 5 years experience in a call center environment.
Minimum 2 years of experience as a leader.
Bachelor's Degree
Awareness of voice and non-voice KPIs
Awareness of Freshdesk is a plus
COPC awareness is a plus.
2 – Senior GL Accountant
The Role
Bosta is looking for a talented Sr. accountant with good accounting expertise and strong interpersonal skills. Reporting to the company's accounting manager, the accountant will be responsible for the whole spectrum of Receivables and everyday GL accounting (such as cash, prepaid expenses, fixed assets). In addition, the role will be focused on supporting the Accounting Manager with providing oversight and control over the completeness and accuracy of the financial results.
You will
Assist accounting manager in managing the accounting activities and the month-end close, ensuring the appropriate application of accounting standards and company policies, and timely review and posting of journal entries and reconciliations;
Responds to inquiries from the accounting manager regarding financial results and prepares ad-hoc reports as required;
Prepares needed financial documents and supporting schedules for the annual financial review
Assist in processing ledger and booking entries so that all transactions are recorded in a timely and accurate manner;
Ensuring all balance sheets are clean and tidy with good understanding of the entries in them;
Maintenance of data related to general ledger unit in order to ensure information availability and accuracy;
Compile and sort documents, prepare and post invoices and credit and debit memos as well as assure accurate transactions on the company's financial system;
Follow-ups with the sales team for the collections to ensure that all payments are received within due date and according to the signed contract;
Posting of the monthly accrual entries
Participate in monthly accounts reconciliations
Participate in Annual Auditing and Tax inspections
You Are
Bachelor's degree in Accounting;
From 5+ years' experience in accounting
Strong interpersonal skills – ability to work with a diverse team and ability to communicate effectively verbally and in writing
Attention to Detail
Strong ability to analyze information
Well organized and a self-starter
Thorough knowledge of applicable accounting/general ledger systems and procedures, financial chart of accounts and company procedures
Ability to speak and write English fluently
وظائف اخري قد تهمك ،
》خدمة عملاء شركة We براتب 4000 ج
》وظائف شركة أوراسكوم للإنشاءات