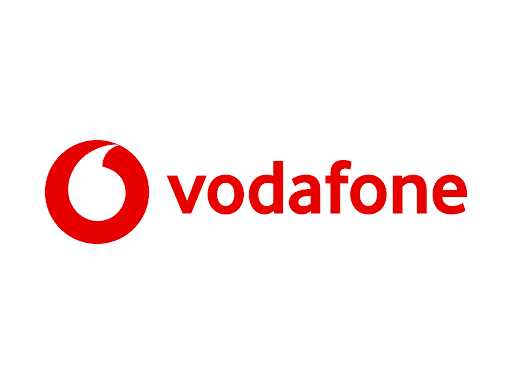 تفاصيل وظائف شركة ڤودافون مصر|وظائف إدارية بتاريخ 21 ديسمبر
تفاصيل وظائف شركة ڤودافون مصر|وظائف إدارية بتاريخ 21 ديسمبر
Payroll Sr. Specialist
About the job
Role Purpose
This role is responsible for Providing support to the Egypt Payroll Supervisor in the accurate and timely operational delivery of the Vodafone Payrolls, you will take the lead in reviewing and presenting all necessary documents each month to the Finance management team necessary to gain sign-off and monthly Payroll release.
Supporting the wider HR Services team with Payroll queries you will seek root cause for escalations, identifying, influencing and delivering improved ways of working where appropriate.
Building and maintaining a detailed body of Payroll process documentation on all aspects of the internal monthly/annual pay cycles and operation, you will provide guidance and advice to any impacted areas of HR or the business.
This role will be involved with all aspects of the operational delivery of Payroll for Vodafone Egypt
It provides a great opportunity to understand at a detailed level a complex integrated HR Operations environment from end to end.
Implement the monthly commission percentage on the impacted departments.
Key Accountabilities And Decision Ownership
To maintain knowledge and provide expertise on Payroll and statutory legislation queries, from employees, COE's and members of HRS. You will be able to provide clear, detailed, written and verbal explanations/resolutions to individuals at all levels of the business.
Responsible for ensuring that the processing of all payroll systems and the sign-off of Payroll releases by Finance are properly controlled. Production of data that satisfies Statutory and Corporate requirements, enabling accurate and timely payments to be made to all colleagues and third parties whilst ensuring robust controls are in place, followed and documented.
Calculation of Tax, SI and Shares are reviewed and authorised for timely monthly and yearly payment.
To build and maintain current Payroll procedural documentation, recommending changes where appropriate.
Involved with user acceptance testing of technical developments being delivered.
At appropriate times throughout the year, work with internal Reward team to successfully operate Annual bonus schemes and the Annual salary review.
Report directly to the Payroll Supervisor ensuring that they are made aware of any potential system, process, service or resource problems and recommend solutions/work arounds to problems that are encountered.
To be a point of Payroll contact for other work-streams both within the HR function and other areas of the business, Ensuring that the Payroll team are represented and can input into projects or deliverables which may impact on the Payroll function. You'll be confident to represent the team, and will work with the Payroll supervisor to address any areas of concern
This role will be a point of contact for Payroll escalations for Egypt. As such, you'll be confident dealing with all levels of employees, with our internal Centres of Expertise, HR services, HRBP and Finance. You'll conduct a thorough review of each escalation, provide the customer with a resolution, work with the key providers to identify the root cause of the issue and put in place the appropriate improvements to prevent a reoccurrence.
Handling all the medical claims transactions on monthly base in addition to other benefits deductions.
Implement the monthly commission percentage on the impacted departments
Handling the daily leavers payroll checklist task
Insure successful delivery of the monthly payments in the bank accounts
In both written and verbal communication, you'll demonstrate an ability to explain detailed technical, policy or legislative-based issues simply and clearly, ensuring you explain or interpret as necessary to influence your audience
Core Competencies, Knowledge And Experience
Minimum 2 years Payroll experience in an operational Payroll environment for a large organisation 2-3 years of HR experience
Expertise in Egypt wage components,
Build-up of gross pay calculations,
Gross to net calculations,
In depth knowledge of and ability to keep up to date with EGY PAYE tax, its implications and application to operational Payroll.
Data privacy and security
Bonus cycle and Benefits
Strong problem solving / analytical skills, numeracy skills and reconciliations.
Excellent networking skills with strong written and verbal communication skills.
Ability to maintain strict confidentiality at all times.
Proven ability to work to strict statutory and corporate deadlines
Very good knowledge of Microsoft Office products and an expert in Excel
Self-motivated and flexible, with strong organisational skills and the ability to demonstrate a good collaborative working style and influence others.
Clear, analytical and logical when faced with problems with an ability to identify innovative solutions.
A good knowledge of basic accounting functions and book keeping.
Excellent customer service skills and views everything from a customer's point of view. Keeps others informed of progress
Must Have Technical / Professional Qualifications
Experience of SAP HR/Payroll/Reporting
Good knowledge of banking customs and procedures
وظائف اخري قد تهمك ،
》وظائف شاغرة بوزارة التموين بتاريخ 17-12-2020
》إداري في المركز الثقافي البريطاني بالقاهرة براتب 7700 ج بتاريخ 10 ديسمبر
》فرصة عمل للمحاسبين براتب 7000 ج بشركة AtHome للأثاث والديكور المنزلي
》وظائف توفرها وزارة الشباب و الرياضه للطلبة والخريجين بـ250 جنيها يوميا
》وظائف وزارة القوى العاملة المصرية العدد أربعمائه وستة وعشرون بتاريخ 16 ديسمبر