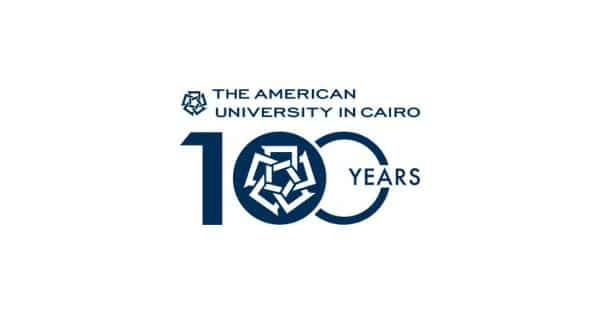 التقدم لوظائف الجامعة الأمريكية بالقاهرة بتاريخ 16 ديسمبر
التقدم لوظائف الجامعة الأمريكية بالقاهرة بتاريخ 16 ديسمبر
Senior Specialist, Instructors Affairs (Executive Education – School of Business)
Purpose: This position is a middle-level position, responsible for assisting in performing all functions related to the Instructors Affairs unit of the Executive Education of the School of Business. This position is responsible for coordinating and implementing all the logistics and operations at the unit, handling administrative work and communication with the instructors, and carrying out the statistical work pertaining to the unit to achieve desired business results.
Principal Accountabilities:
A. INSTRUCTORS HIRING AND COURSE APPOINTMENT
Engage in the planning for the hiring process annually to enlarge pool of active instructors.
Assist in developing and updating instructors' hiring criteria and acceptance standards and implementation.
Make sure the recruitment and hiring process is done with professional standards and complete documentation.
Engage actively in activities that aim to recruit potential instructors such as scanning professional networking platform.
Coordinate and participate in the hiring process of instructors. Participate in the selection of the committee members for the interview process.
Prepare instructor's contracts.
Ensure contract signatures and document collection before course start date.
Explain and ensure instructors' acknowledgment of all academic and evaluation regulations.
Maintain instructors' database and all relevant documents and keep a copy on the Intranet.
Coordinate the instructors' orientation sessions.
Assist in assigning instructors to programs/courses
Facilitate and continuously follow up with instructors on online grade entry of instructors with detail on organized grade book with approved distribution, with required communication and awareness building of changes.
Give notification to roll the grades.
Handle Instructor's financial transactions.
Handle and assist complaints related to instructors.
B. INSTRUCTORS EVALUATION
Assist with the development and updating the instructors' evaluation framework and process
Administer the online evaluation process, in coordination with the scheduling unit and ensure conducting the required evaluations per course.
Produce evaluation electronic summary to be accessible to all Executive Education units.
Produce the instructors' evaluation summary reports and send them to instructors.
Produce instructors' professional and management evaluation scores.
Provide audit information, statistical data and recommend appropriate data-gathering mechanisms, procedures, etc.
Produce statistical data and write narrative reports summarizing quality control findings.
C. INSTRUCTORS DEVELOPMENT
Assist with the planning for the instructors' professional development annually
Engage in the implementation and delivery of the instructors' development process and plan.
Organize Learner-Centered Teaching workshop/orientation sessions and instructors' development workshop series.
D. EXECUTIVE EDUCATION DEVELOPMENT
Adhere to AUC and Executive Education quality standards, policies and procedures.
Participate in assignments related to general AUC wide projects.
Produce required documentation.
Participate in the development and update of policies and procedures.
Maintain records in accordance with the AUC policies.
F. REPORTING
Produce a monthly report on all activities.
Produce other statistical analysis and quality control reports as requested by management.
PERFORM OTHER ASSIGNED DUTIES AS NECESSARY REQUESTED FROM TOP MANAGEMENT.
Requirements:
Minimum Education Requirement:
University Degree
Experience:
Middle level position, at least 5-6 years of working experience, preferable in relevant fields
Skills:
Language Skills: Fluent English (Oral/Written).
IT Skills: Excellent MS Office and Internet Research.
Soft Skills: Communication skills, negotiation and problem solving skills, report writing skills, and the ability to perform under stress.
The position is open until January 2, 2021
Placement is based on the candidate's experience and skills. Only candidates who make it to the short list will be contacted.
"We thank all individuals who have expressed interest in working at The American University in Cairo."
وظائف اخري قد تهمك ،
》خدمة عملاء شركة We براتب 4000 ج
》وظائف شركة أوراسكوم للإنشاءات